It looked as if the end of the strikes were in sight, but no actors will be returning to work just yet. The talks have broken down. After over four days of talks between SAG-AFTRA and the Alliance of Motion Picture and Television Producers (AMPTP), there are still some significant gaps.
A report in The Los Angeles Times says the two key issues remain. Share of streaming revenue, and the use of generative A.I.
Apparently both of these issues are high tension in the negotiation, with little compromise forthcoming from either side.
Here, at Last Movie Outpost, we know why this is. We have discussed it as Outposters many times. There is no money in streaming and studios have essentially been masking this abject strategic failure from their investors. If they fessed up to the sheer size of losses in their streaming operations then they would be forced to close them down.
The actors want access to a pot of cash that simply does not exist.
With a desperate need to cut costs, studios are looking at A.I. as a way to curb the bills for everything from creating title sequences to pulling together very rough first draft outlines of stories. They will also be wanting to use this technology to cut reshoot costs. They won't do anything to weaken their position on this, as those costs have to come down to ensure survival.
SAG-AFTRA has said it wants a 2% cut of streaming revenue, but the AMPTP has said no. This is because the AMPTP knows the money is just not there and they don't want anything else due from their existing residuals.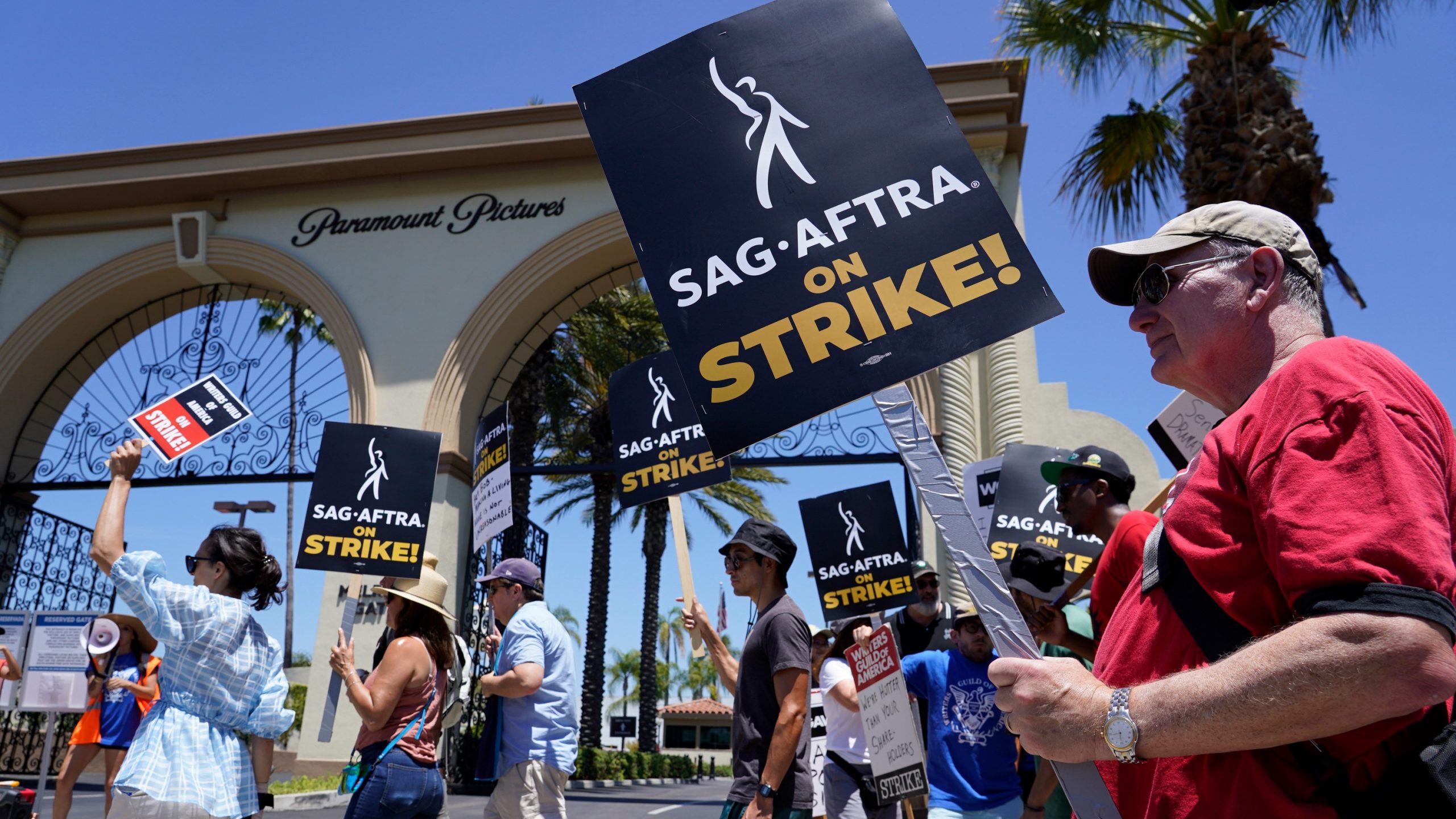 Adding credence to this opinion is the fact that a big sticking point is around how streaming success is calculated. Currently, studios decide for themselves what constitutes success. For SAG-AFTRA, it would need to be an independent third party like Parrot Analytics. The trouble would start when third-party analytics lay bare what shit-show money pit streaming really is and blow the studio's own measures of success out of the water, so studios won't acquiesce to this demand.
The actor's strike had its 91st day yesterday and at midnight SAG-AFTRA released a statement to Variety saying the gaps remain too great and they are backing away from talks, accusing the AMPTP of bully tactics.
"These companies refuse to protect performers from being replaced by AI, they refuse to increase your wages to keep up with inflation, and they refuse to share a tiny portion of the immense revenue YOUR work generates for them."
The union's revenue-sharing proposal is asking for more than the Writers Guild of America won in their negotiations. The strike goes on.
Check back every day for movie news and reviews at the Last Movie Outpost