A new TV spot for Star Wars: Ahsoka has dropped, and it is full of Anakin Skywalker. Well… his voice, at least. The dialogue appears to show what kind of role the fallen and redeemed Jedi will play in the proceedings.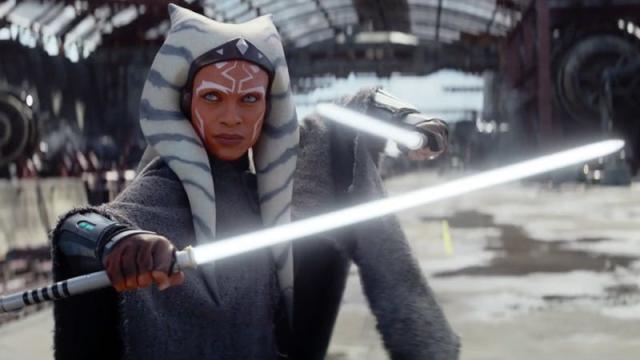 ABC broadcast the Disney+ series Ms. Marvel last night, as part of the schedule-filling efforts of strike-hit networks, and to try and push the show wider as The Marvels approaches in theaters. It was here that Disney chose to push the new TV spot. In it, Anakin appears to be offering guidance to Ahsoka, telling her:
"In this war, you'll face more than just droids. As your master, it is my responsibility to prepare you… Don't be afraid. You can do this, Ahsoka."
Flashback, or Force Ghost? You decide. The version of the trailer below is from The Stupendous Wave Youtube channel so after the trailer there is some commentary.
When it was announced, Ahsoka was the most anticipated Star Wars show in the pipeline. Since then, the disappointing Obi-Wan Kenobi and the shark jumping third season of The Mandalorian have dampened expectations and excitement. Can Dave Filoni and the much-loved character breathe new life into the failing franchise? With less than ten days to go until release, the buzz remains somewhat muted.
Star Wars: Ahsoka debuts with two episodes on Disney+ on August 23rd.
Check back every day for movie news and reviews at the Last Movie Outpost