We love it when an Outposter sends us an article. As we head into the winter, it warms our hearts with a glow that radiates around the entire Outpost. Except for in Boba Phl's quarters, where we have to keep the temperature at a constant 17.3c since the "incident". Today, Outposter BlastofSilenceJJ wants to talk to you about a Burrito Western – Hot Snake, aka Vibora Caliente.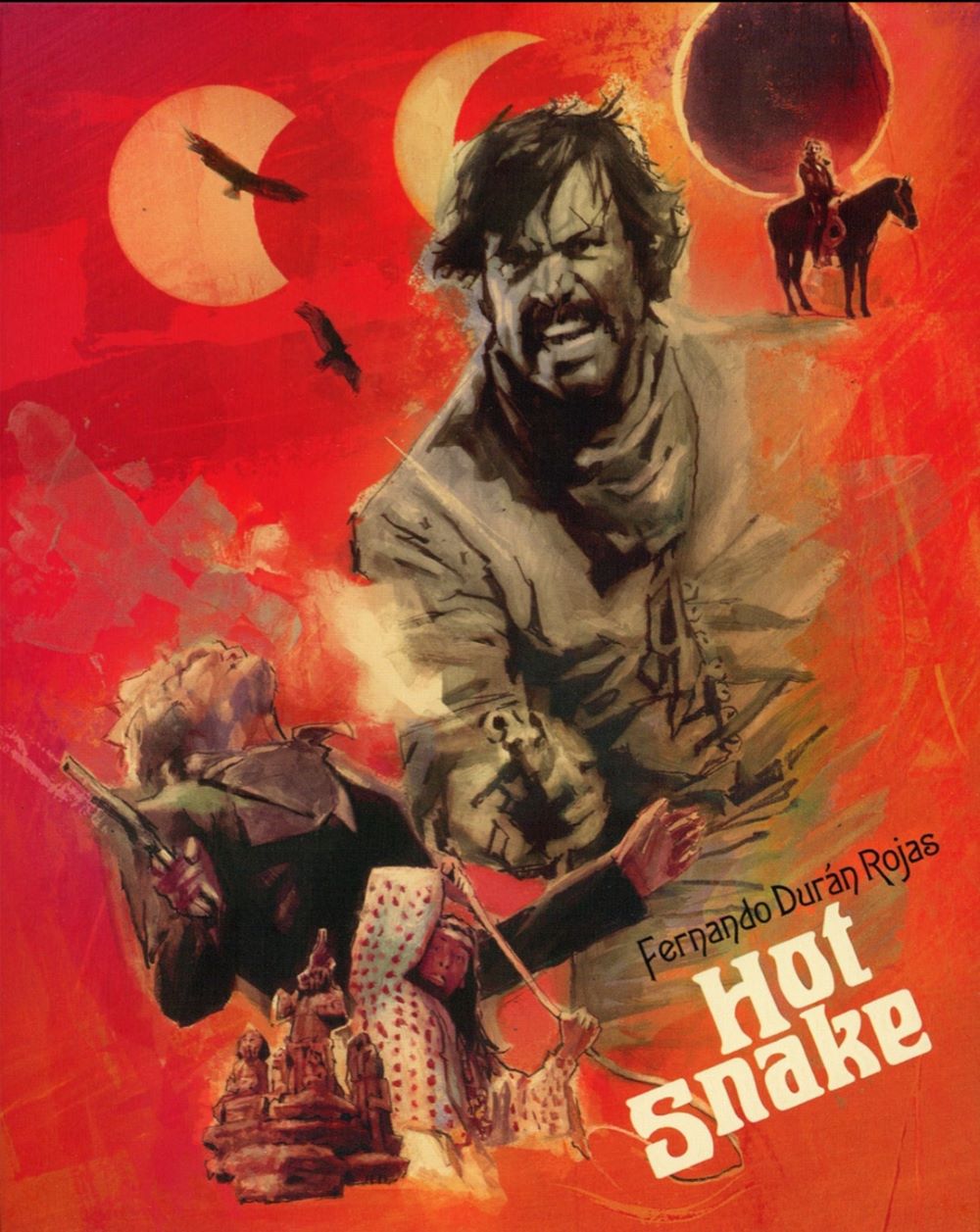 Vibora Caliente / Hot Snake
Vibora Caliente, or Hot Snake, was released in 1978. It was directed by Fernando Duran Rojas and is often called a Tortilla or Burrito Western. This is because it is a Mexican production but made in the same style as the Italian Spaghetti Westerns.
Hot Snake is a well-crafted take on the genre. It is definitely not one of your grandpappy's Westerns, with the white-hat heroes and black-hat villains. We have cold-blooded murders, nudity, rape, necrophilia, occult rituals… and that's just in the first 35 minutes!
The second half is possibly even more controversial due to the animal cruelty depicted and from what I can tell, it's real.
Having said that, Hot Snake is a well-put-together, off-beat revenge film. It is very well shot and the atmosphere throughout the whole film is a spot-on Spaghetti Western. It also takes its own unique paths and stylistically, this may be one of my favorite films of the genre. Here is a quick synopsis.
A sadistic outlaw Jenkins has been terrorizing the town of Hot Snake. A famous bounty hunter (who looks like Powers Boothe's Little Bill from Tombstone and he's almost as cocky) is hired by the local sheriff to track down the man after he murders a woman and steals money that belongs to the army.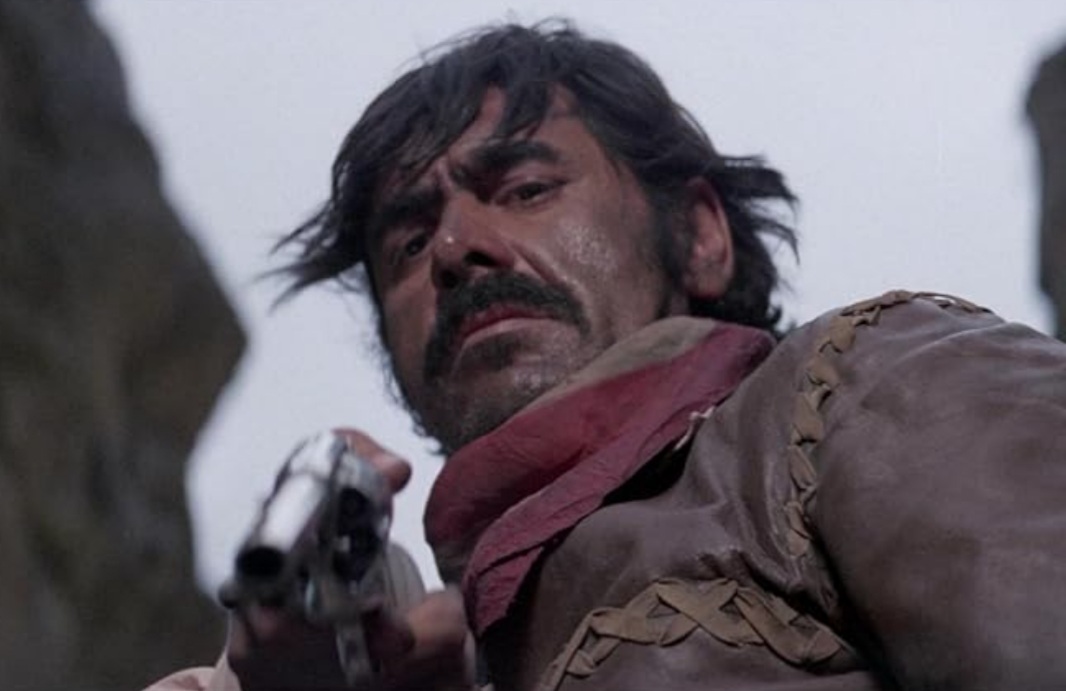 We follow the reluctant bounty hunter as he consults with a local witch. She has ominous news for him as she reads his cards. Undeterred by the bad news he journeys out to the unforgiving desert on a manhunt for this ruthless killer.
The director, Fernando Duran Rojas has more than 60 credits behind his name. Before he became a filmmaker he toured the country as a bullfighter. He then fell in love with cinema. He started in the industry as an assistant in props, stage, and electrical. He started directing after working with another prolific Mexican filmmaker Rene Cardona Jr. on the film The Glass Eye. I will cover Mr. Cardona Jr. in more detail in a second part of this review.
Hot Snake was Rojas's seventh film and his third Burrito Western. You can definitely tell he was a student of Italian Westerns. The dry desert landscape, extreme close-ups, cruel outbursts of violence, and the completely amoral characters are all present. Unlike some copy-and-paste efforts in the genre, Hot Snake has its own unique vibe going for it. It has layers of creepiness, a touch of horror and takes an almost Lynchian surreal turn midway through. All while still playing comfortably within the western sandbox.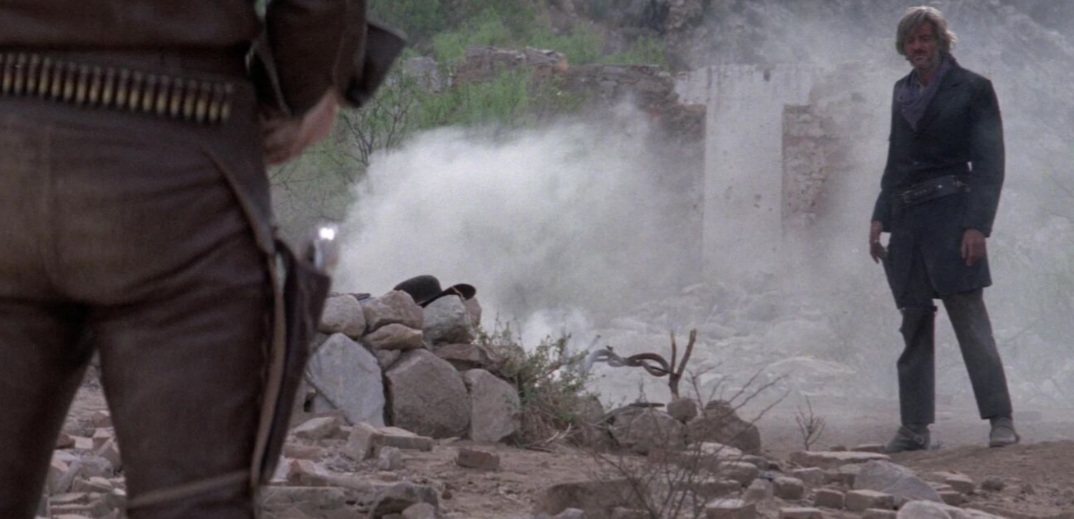 Hunters become hunted and tables are turned as supernatural elements are introduced. We find out why this town is called Hot Snake!
Boutique label Vinegar Syndrome has beautifully restored this somewhat obscure Mexican Western from the 70's and breathed new life into it. It is worth checking out if you are a fan of oddball westerns and don't mind reading subtitles. Hot Snake is one of those films that style over substance may apply but it fits in with most of the films from this genre. I couldn't have been more pleased with it. Put it on, sit back, and enjoy this gem from a bygone era.
Part two coming soon…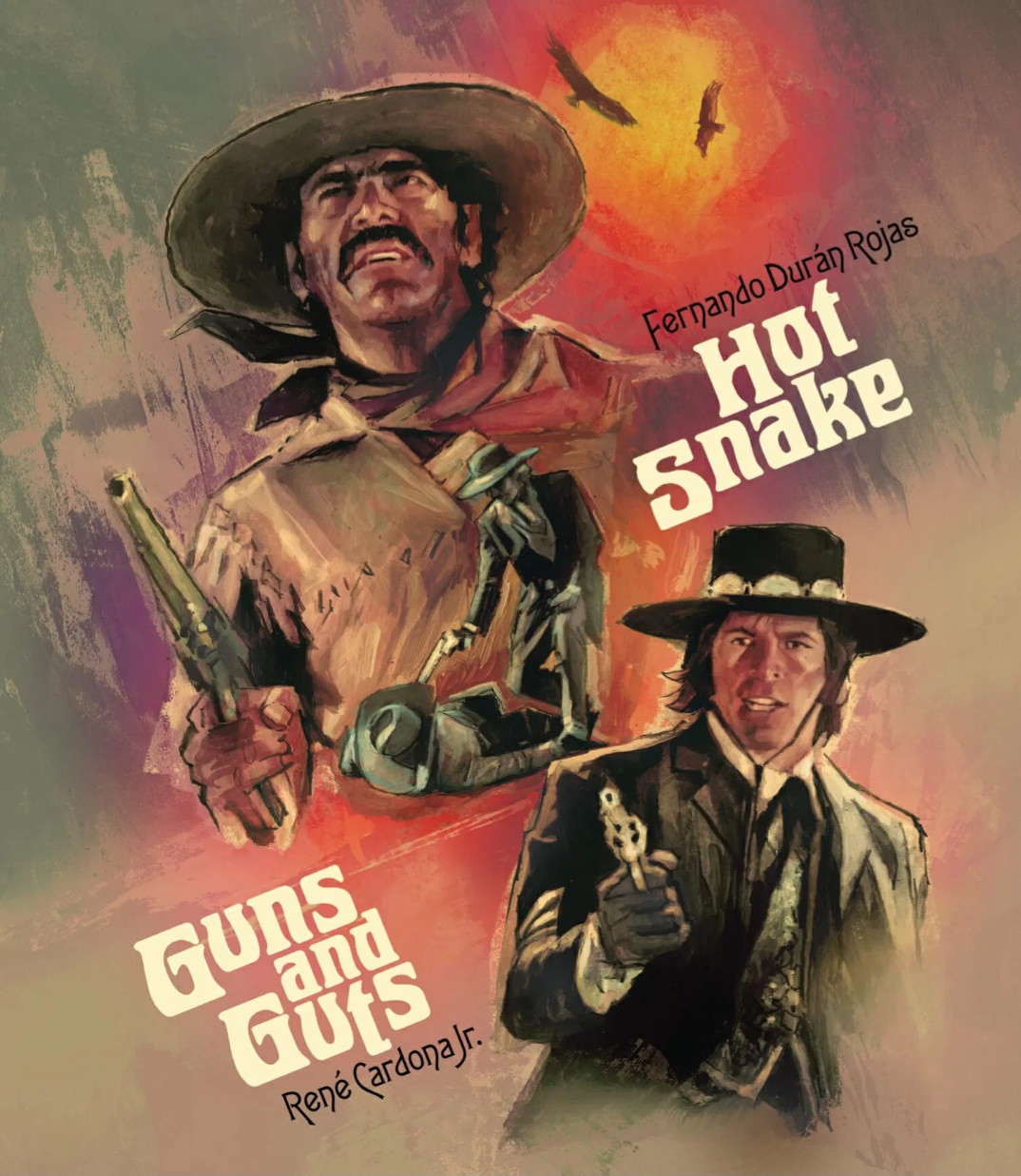 Check back every day for movie news and reviews at the Last Movie Outpost