A contribution! You know we get so excited at Outposter contributions that funny things happen to Boba Phil's nipples. Lea Ann returns with another review for us. This time she has taken a look at a new horror thriller – Unwelcome:
Unwelcome
I love horror.  I love folklore.  Put them together, and I will watch it with excited fervor.  I recently resubscribed to Shudder, cause it's cheap, and why not?  One of the first recommendations it gave me was Unwelcome, which came out this year.  The last few year's horror films have been lackluster for me, so I really didn't hold out any high hopes for Unwelcome. I watched the preview; it seemed interesting enough.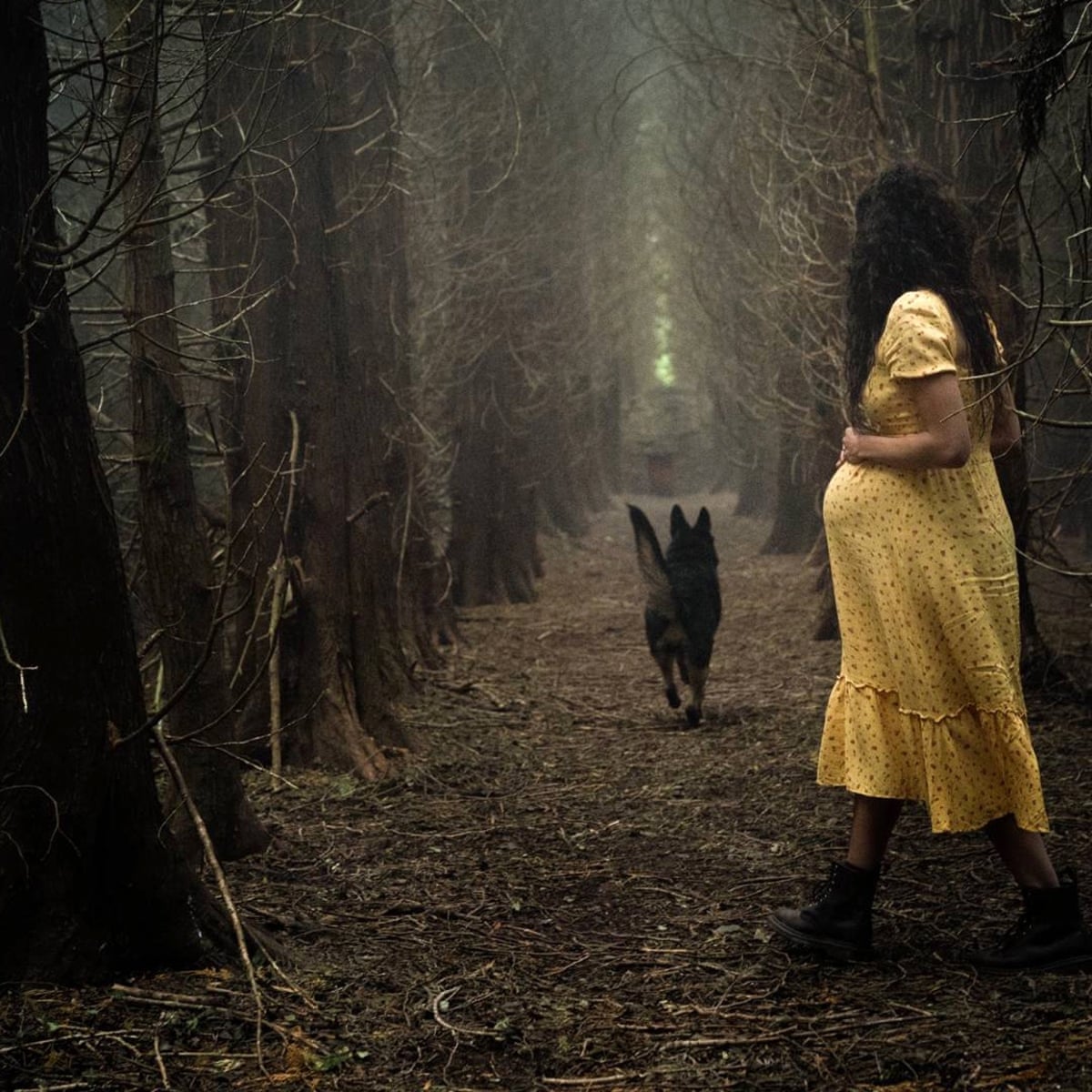 Is it a cinematic masterpiece?  No, but did I enjoy it as a tongue-in-cheek horror with a slight commentary on relationships, society, and motherhood? Yes!
We have a young couple, Jamie and Maya, living in London and are excited to be starting a family as they just learned they are expecting their first child. Some violent things happen which lead them to move to rural Ireland and into a house left for Jamie by his great aunt, Maeve.
We find out from the local townsfolk that Maeve believed in the "old ways" and our young couple is advised to keep up the tradition by leaving blood offerings by the garden wall gate. There are dire consequences to not upholding this tradition.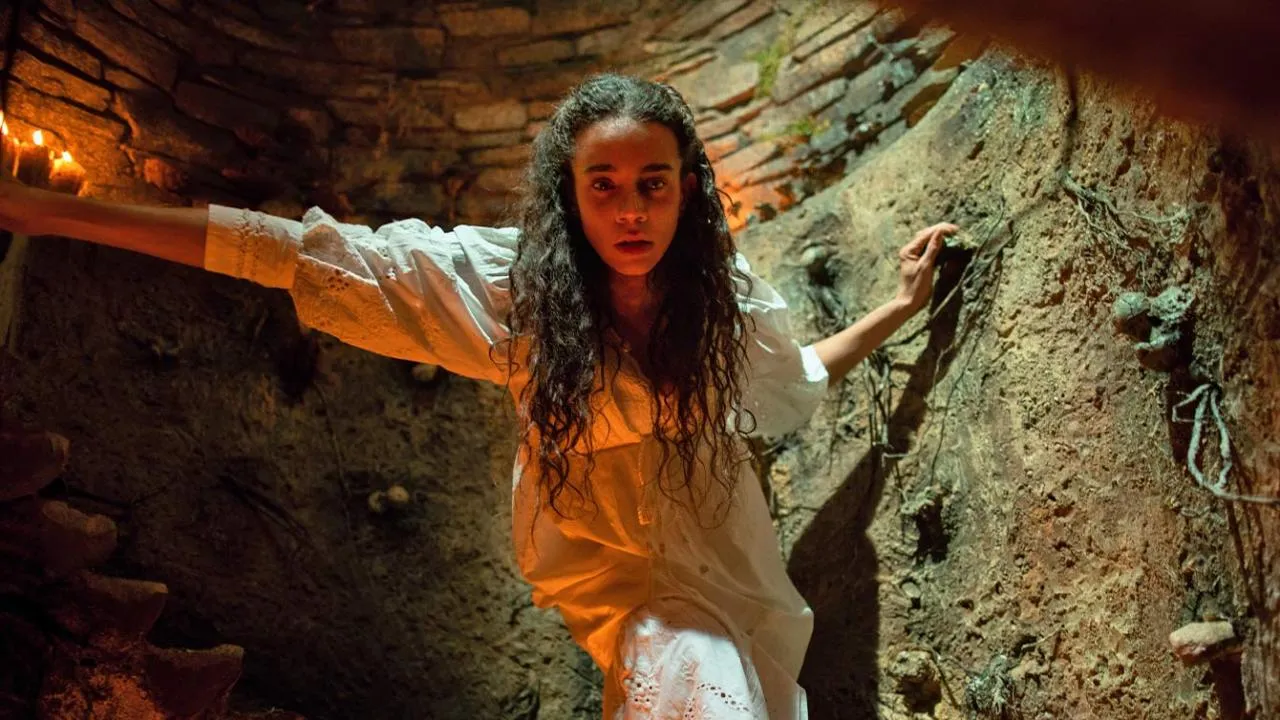 Legend has it that fae folk called Red Caps live in the woods adjacent to their property, and if you know what they are you know they are nasty little creatures that have a penchant for stealing babies and leaving changelings.
I don't want to give too much of the story away and spoil it,but if you love folklore, gore, small creature and monster horror, then Unwelcome is for you. I felt definite nods to 80s horror such as Ghoulies and Critters with the creature effects.  At times they were comical and even though they were to be feared, you sided with the little beasts.
Unwelcome is directed by Jon Wright, co-written by Wright and Mark Stay. The film stars Hannah John-Kamen, Douglas Booth, Jamie-Lee O'Donnell, Colm Meaney, and Kristian Nairn. Wright was inspired by the Grimm Fairytales and stories from his own Irish grandfather. Wright described it as a "home invasion movie" and pitched it as "Gremlins meets Straw Dogs" to the studio.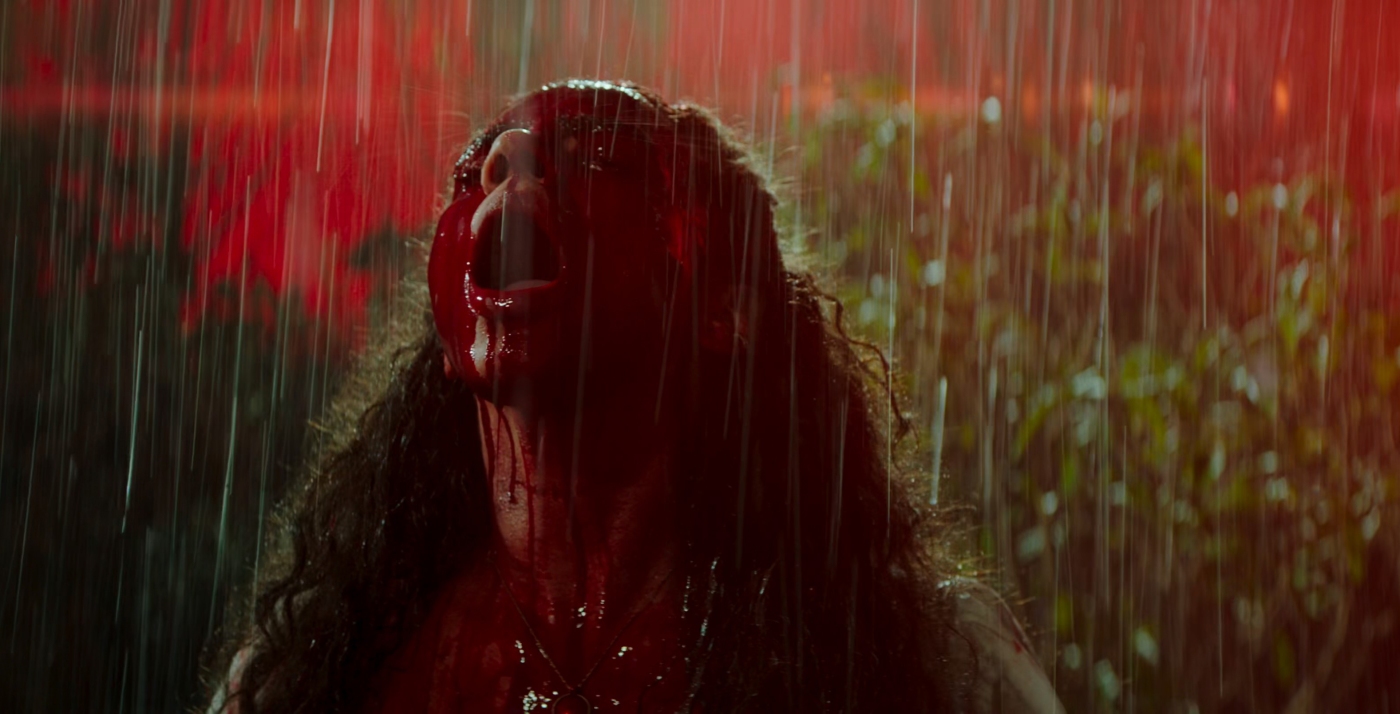 Unwelcome was released in Ireland and the United Kingdom on 27 January 2023, by Warner Bros. Pictures.
The end was kind of unexpected, but I loved the payoff. Would definitely recommend Unwelcome.

Check back every day for movie news and reviews at the Last Movie Outpost