So, just like that, the DCEU draws to a close. The epic study in studio mismanagement and interference, panic, incompetence and lack of direction. How bad was it? Well, their best movies were the Superman movie they never gave a sequel to, the Batman movie they never actually made, and the team-up movie from the director they removed that they tried to bury. That is how incompetent Warner Bros. were around this thing. Their biggest grossing movie was, almost unbelievably, Aquaman.
So maybe it is fitting that Aquaman gets to close out this whole shit show. Following the teaser for the trailer they released earlier in the week, Warner Bros. Pictures has now released the first trailer for James Wan's big-budget fantasy sequel Aquaman and the Lost Kingdom, and here it is:
Returning to the roles from the original are Jason Momoa as Arthur Curry/Aquaman, Patrick Wilson as his half-brother Orm, Amber Heard as Mera, Yahya Abdul-Mateen II as Black Manta, Nicole Kidman as Atlanna, Dolph Lundgren as King Nereus, and Randall Park as Dr. Stephen Shin.
In the sequel, a vengeful Black Manta returns to avenge his father's death, will stop at nothing to take Aquaman down once and for all. This time Black Manta wields the power of the mythic Black Trident, which unleashes an ancient and malevolent force. To defeat him, Aquaman will turn to his imprisoned brother Orm, the former King of Atlantis, to forge an unlikely alliance. Together, they must set aside their differences in order to protect their kingdom and save Aquaman's family, and the world, from irreversible destruction.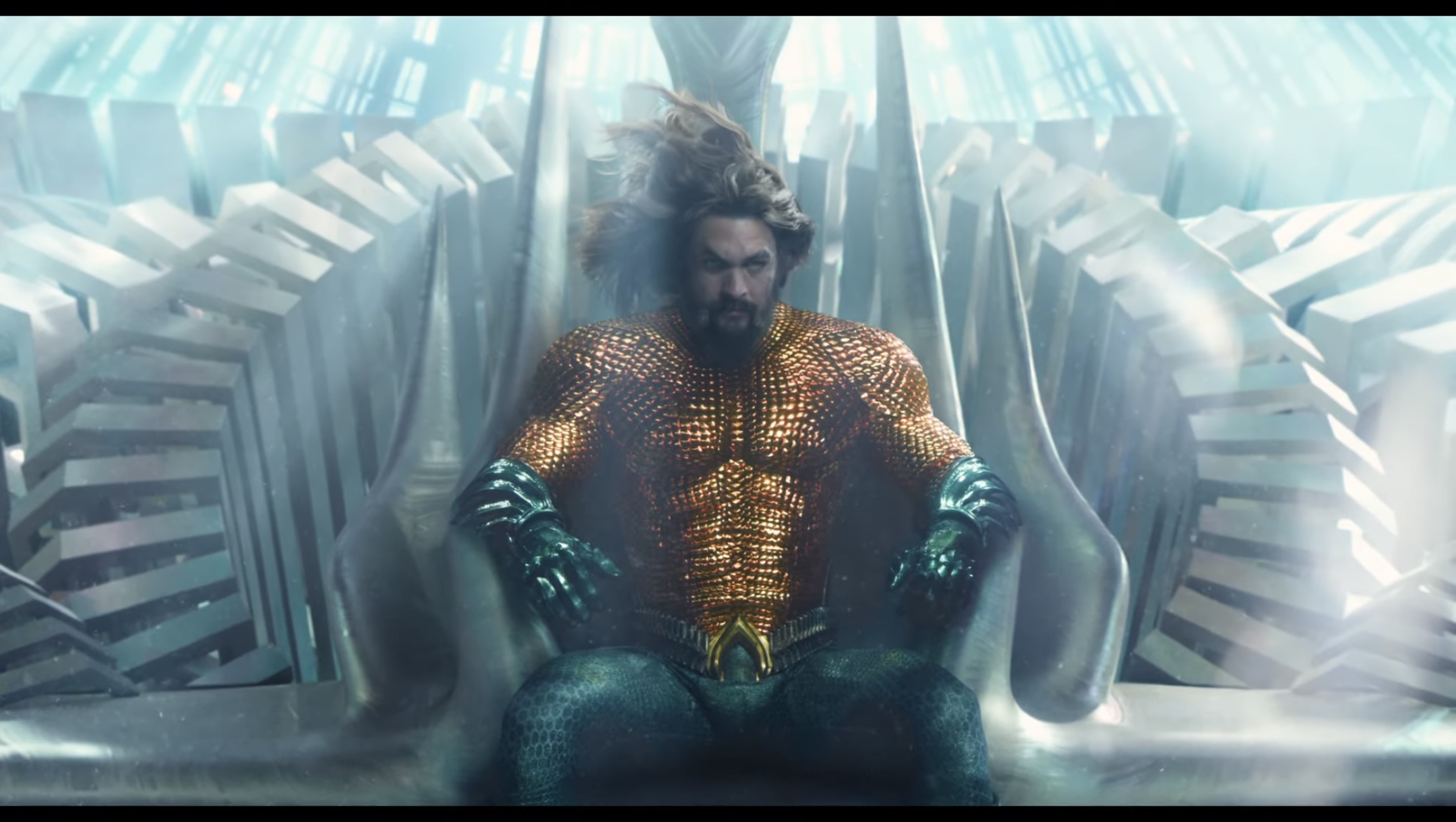 Wan directs again. The screenplay was written by David Leslie Johnson-McGoldrick from a story idea by the writer along with Wan, Momoa & Thomas Pa'a Sibbett.
Aquaman and the Lost Kingdom opens in theaters worldwide beginning December 20th. If it is half as bonkers as the first one, then at least it will be fun.