The public domain is a funny place, you can take beloved characters and make them do whatever you want. Winnie the Pooh: Blood and Honey showed us that. Next, it's going to be Bambi. The director of Pooh, Rhys Frake-Waterfield, has said that he plans an extended universe for some of the other characters that have now fallen into the public domain.
Pooh: Blood and Honey has already been released. In case you missed it, we had an interview with one of the stars Amber Doig-Thorne.
Next on Frake-Waterfield's hitlist is Bambi: The Reckoning. According to The Hollywood Reporter, it looks like Bambi has secured release rights for distribution. Filming is expected to start this summer. Frake-Waterfield will be producing, and Scott Jeffrey will be directing. It looks like it's going to be a 'live-action remake' in the style of Cujo, but a rabid killer deer instead of a dog.
Our own Shawn Bird did a review of Pooh: Blood and Honey and he wasn't keen. He said that it was too serious for its own good. When I saw it, I had to agree. If you are making a horror movie with Winnie the Pooh, lean into the comedy more.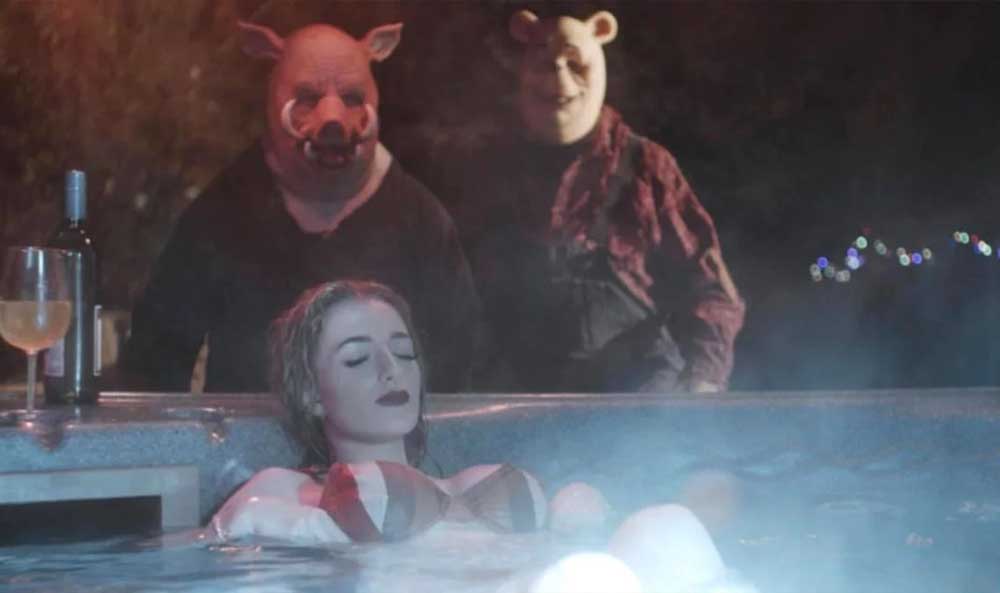 As a horror movie, it was pretty good, as a comedy it wasn't. It might have been good entertainment if it hadn't taken itself so seriously. Who knows what Bambi will turn out like?
Also set in the same extended universe will be Peter Pan: Neverland Nightmare. This might be too late, as Disney has just turned Pan into a horror movie all by itself.
---
Check back every day for movie news and reviews at the Last Movie Outpost