As we told you earlier in the week, we might not like it, but this summer the fate of cinema is in the hands of Barbie. She appears to be rising to the challenge. After a complete failure of a summer, where high-profile flops are adding to the pressure across a Hollywood that is crumbling under a teetering streaming model and twin strikes by actors and writers, the whole industry is looking on with its fingers crossed. Can the plastic fantastic woman bring this over the line and be this year's Top Gun: Maverick?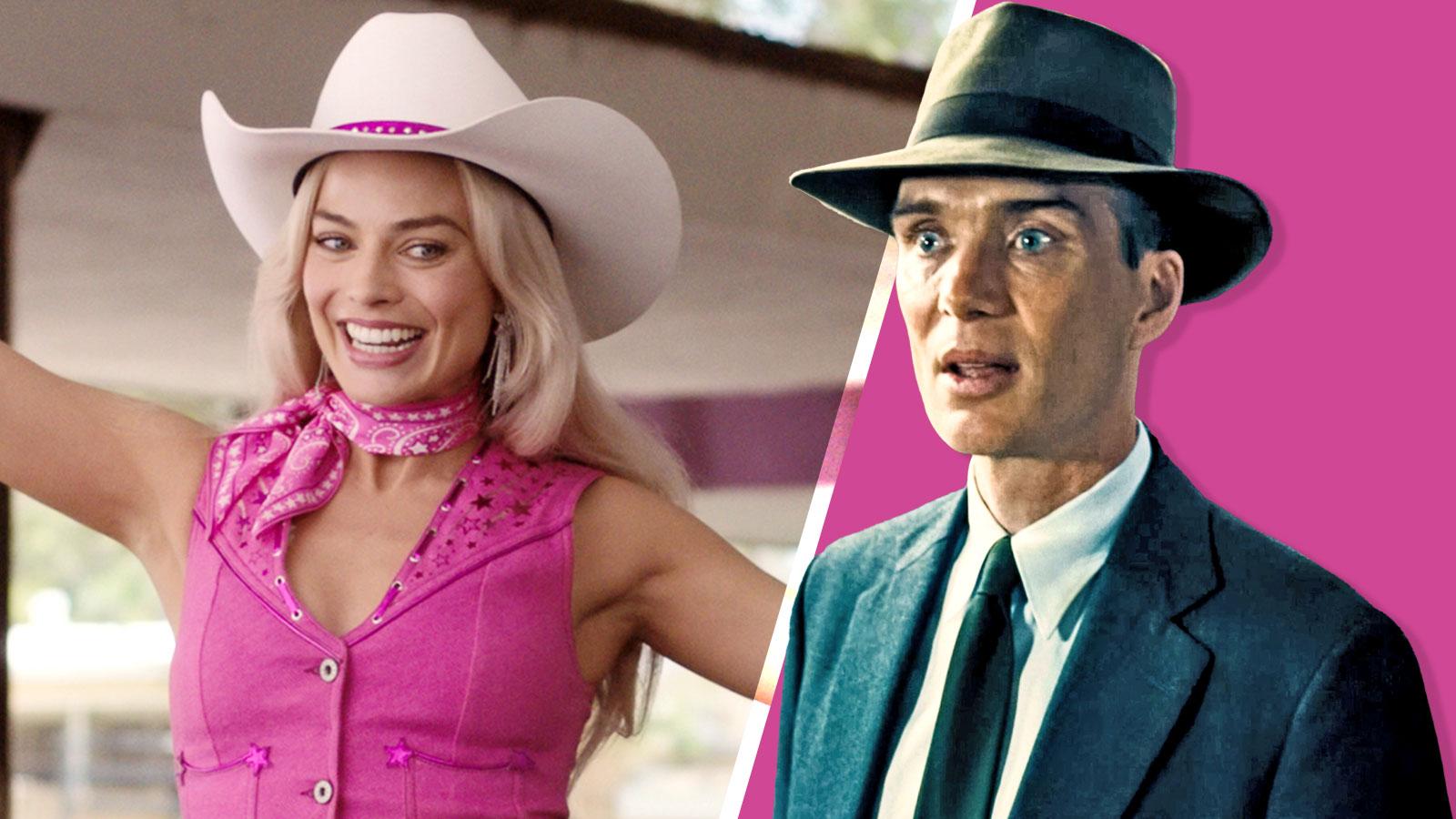 The answer could well be "Yes", with a weekend also helped by the counter-programming partner in crime that is Oppenheimer.
The BoxOffice Company, which handles online ticketing solutions for thousands of exhibitors worldwide, is reporting that Barbie has delivered the most pre-sales of any film this year since Avatar: The Way of Water. That went on to defy commentators with a $134 million opening weekend and legs that propelled it to becoming the third highest-grossing film of all time with a staggering $2.32 billion box office.
Barbie has estimates that are, frankly, all over the place, sometimes down at $75 million and, sometimes, over $130 million. So nobody really has a clue, but the pre-sales figures point to the higher end of the scale. So what of Oppenheimer and the Barbenheimer "phenomenon"? The National Association of Theatre Owners (the less fighty, non-WWIII causing NATO) says more than 200,000 moviegoers are making plans to attend same-day viewings of Barbie and Oppenheimer in the USA.
Oppenheimer is looking at anything between $40-65 million which is very strong for a 3hr long, adult-orientated historical epic. The word on Oppenheimer isn't just strong, it is stratospheric. Noted, highly respected filmmaker Paul Schrader has already dubbed it:
"…one of the best films of this century…"
The critics are taking this up, too. Rotten Tomatoes scores it at 97% making it one of the best-reviewed movies for several years. The chatter about the quality, scope, and ambition is off the scale. What else are critics saying?
"Any filmmaker can create a cinematic universe. (Many have. Too many, some might say.) Very few can show you how a genius perceives the building blocks of our universe, right before that same person imagines something that threatens our existence in it."
David Fear, Rolling Stone
"Nolan demonstrates his usual prowess for impeccable visuals and stunning craftsmanship within a deeply despairing portrait of an arrogant genius who, too late, realised the impact of his monstrous creation."
Tim Grierson, Screen International
"One of the many satisfactions of Oppenheimer, Nolan's intellectually thrilling and morally despairing new film, is that it succeeds in locating some of those conventions within another of his ingeniously constructed narrative labyrinths."
Justin Chang, Los Angeles Times
"Oppenheimer is a mainstream offering of uncommon resonance, sending the viewer out of the theater head-spun and itchy-eyed, ears ringing from all its sophisticated, voluble explosion."
Richard Lawson, Vanity Fair
"Oppenheimer is a great achievement in formal and conceptual terms, and fully absorbing, but Nolan's filmmaking is, crucially, in service to the history that it relates."
Manohla Dargis, The New York Times
"This is a big, ballsy, serious-minded cinematic event of a type now virtually extinct from the studios. It fully embraces the contradictions of an intellectual giant who was also a deeply flawed man."
David Rooney, THR
Marketing phenomenon meets serious, highbrow cinematic touchstone in the making to save the summer? 2023 is fucking weird.
Check back every day for movie news and reviews at the Last Movie Outpost