Maybe there is a reason a few people in town didn't want to go anywhere near the DC gig. They understood they were inheriting an absolute mess in a genre whose time may well have passed, for now. The first box-office tracking figures DC's Blue Beetle are going to do nothing to calm any developing nerves over at Warner Bros. Discovery that they are just too late to the party, and that they have spunked their golden chance up the wall repeatedly since about 2015.
The Box-Office Pro figures are grim reading for executives who have bet big on a huge, expansive, multi-layered, and multi-chaptered superhero universe and are already casting for Superman: Legacy.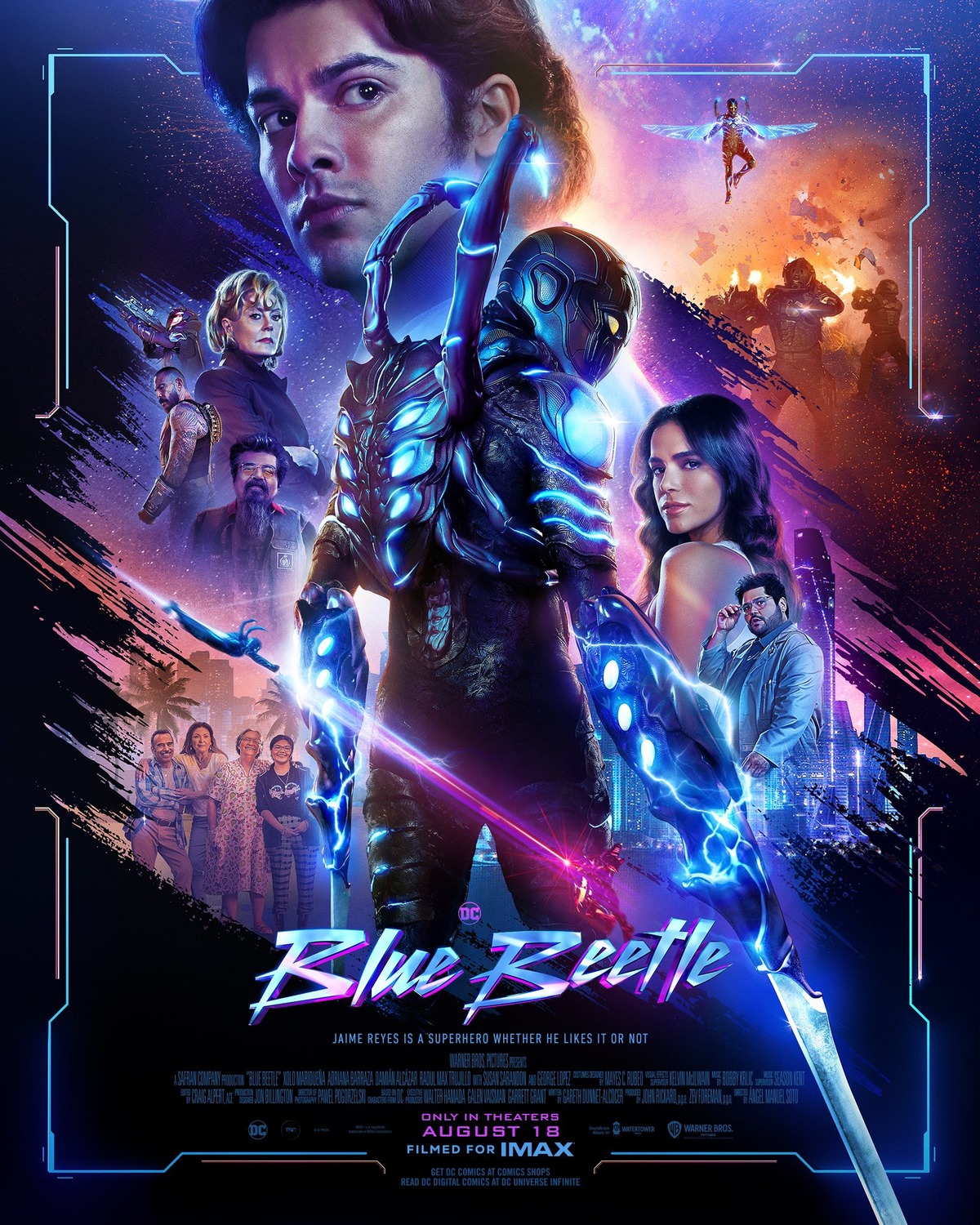 The movie is currently tracking to earn $12-17 million in its domestic opening weekend box office from August 18th-20th. In context, this would be one of the lowest openings for a superhero movie and sits well behind both Shazam: Fury of the Gods and The Flash, two movies that are serious box office failures.
Blue Beetle is the second to last project from the previous failed DC regime. Aquaman And The Lost Kingdom is due out in December and then the book will finally close on the textbook demonstration by a studio of how not to handle a superhero franchise.
This movie begins when Jaime Reyes (Xolo Maridueña – Cobra Kai) graduates from college and returns to his hometown Palmera City. He is chosen to become a symbiotic host to the Scarab, an ancient alien biotechnological relic that grants him powerful exoskeleton armor, turning him into the superhero Blue Beetle. Susan Sarandon, George Lopez, Adriana Barraza, Damián Alcázar, Raoul Max Trujillo, and Becky G. co-star. Blue Beetle cost $120 million. That is the same as True Lies in the mid-1990s.
Blue Beetle is in theaters on August 18th, just in time to wash the taste of Barbie out of your mouths.
The age of the superhero is over, the age of the meta, culturally ironic toy adaption is just beginning.