Matthew Broderick is about to appear in the new Netflix drama Painkiller. As part of the publicity he has been out and about doing interviews and one subject, inevitably, comes up. His lead role in the John Hughes 80s classic Ferris Bueller's Day Off.
The well-regarded teen staple tells the story of schoolboy Bueller skipping school with his best friend, Cameron, and his girlfriend for a day in Chicago. Broderick says he's come to terms with the fact that this will always be his most famous role:In an interview with The Guardian he said:
"What's my legacy? Well, I'm Ferris Bueller, I suppose. I have to accept it. And I like it. I've made my peace with it.

People associated me with younger roles, but I wanted them to come with me and get used to the fact that I'm wrinkly.

And it was hard. The 90s were hard. Lots of ups and downs. But I always tried to keep at it, keep my heart in it. Hopefully that keeps you in the game.

I always wanted to have a long career, and it's been 40 years, so I guess I must have done something right."
When you look at his filmography you realize just how long Broderick has been in the game, and how regularly he works. WarGames, Ladyhawke, Glory, Biloxi Blues, Godzilla, Election, The Cable Guy, Inspector Gadget, The Stepford Wives, Trainwreck, Manchester by the Sea, and The Producers to name just a few, is a pretty solid resume.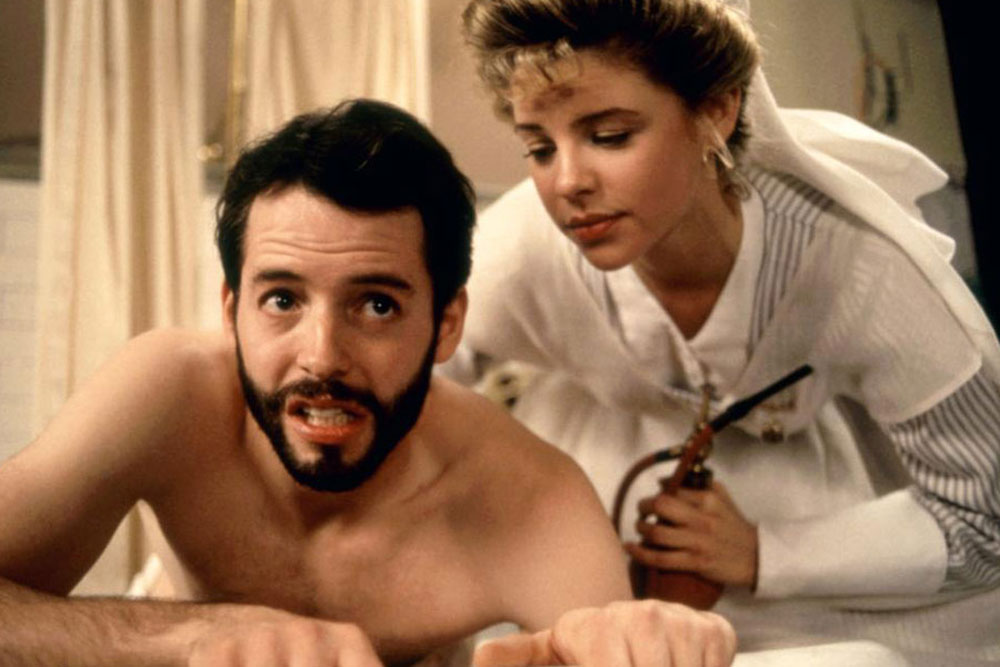 In Painkiller, he plays the former president of Purdue Pharma, Richard Sackler. The show will explore the origins of the opioid epidemic that has ravaged the United States. He will also be treading the boards in the West End of London alongside his wife Sarah Jessica Parker in a stage production of Plaza Suite.
Check back every day for movie news and reviews at the Last Movie Outpost