Renfield was supposed to be the big return of Nic Cage to the mainstream, big theatrical releases. That didn't quite work out. Will his next work out for him? Cage has been cast as the lead role in a psychological thriller at Mossbank – The Surfer.
Cage will play a man who returns to his beachside hometown in Australia, many years after building a life for himself in the United States. There he is humiliated in front of his teenage son by a local gang of surfers who claim strict ownership over the secluded beach of his childhood. Wounded, he decides to remain at the beach, declaring war against those in control of the bay. As the conflict escalates, the stakes spin wildly out of control and will take the man to the edge of his sanity.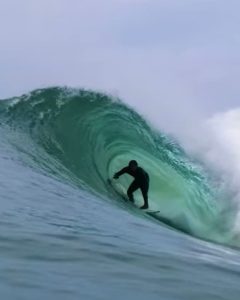 It will be directed by Lorcan Finnegan (Vivarium, Nocebo) from a script by Thomas Martin. Robert Connolly, Nathan Klingher, Leonora Darby, James Harris, and Mark Lane all produce. It will shoot in Australia later this year and is being shopped around buyers at the Cannes Market as we speak.
Mossbank is building quite a programme. The Fisherwoman with Emma Thompson, Thug with Liam Neeson, Elevation with Anthony Mackie, Just Watch Me with Gerard Butler, and Azrael with Samara Weaving are all thrillers they are pushing in the coming months. They premiered the Sean Penn and Tye Sheridan-led drama Black Flies at Cannes this week.
Mossbank is named after a village in the northeast of the Mainland of Shetland, Scotland that you need to catch a ferry to get to. They are the international sales division of Sculptor Media, headed by former Miramax, TWC, IM Global, and AGC vet Michael Rothstein with former IM Global and AGC exec Sam Hall.
Check back every day for movie news and reviews at the Last Movie Outpost