Disney remains beleaguered. After an 18% decline in six months, their shares closed out the week at their lowest level for nine months. Even outlets like Finbold and Forbes are now pointing to their catastrophic maneuvers in the ongoing culture war as one of the root causes of their decline. Disney's Q3 earnings report from August 9 didn't provide any relief either. Streaming losses continued with Disney+ and Hulu suffering a 7.4% decline in subscribers from the previous quarter.
The stock is down 7.3% year-to-date, underperforming the S&P 500's 16% return during the same period. Be under no illusions, Disney is currently a very sick company. It must win back shareholder confidence and deliver more cost cuts.
One area where the axe is falling is on Disney+. The free ride caused by boundless content creation is over. Willow has already been chopped. Now more shows are being cut adrift. Disney+ has officially cancelled its gender-swapped Doogie Howser M.D. reimagining – Doogie Kamealoha, M.D.
The show made it to two seasons. Peyton Elizabeth Lee starred in the new series as 16-year-old prodigy Lahela 'Doogie' Kamealoha who juggled a budding medical career and life as a teenager. The show also starred Kathleen Rose Perkins as Lahela's mom/boss Dr. Hannon, and Jason Scott Lee as Lahela's dad Benny. Barry Bostwick, Randall Park, Daniel Dae Kim, to Alyson Hannigan, Magic Johnson, Margaret Cho, and Max Greenfield were among the show's guest stars.
This is all part of the major content write-off announced by Disney back in May. It is also likely a precursor to an entire rethink of the streaming strategy as media companies finally realize their hoarding of content onto their own platforms is a monumental strategic blunder that completely robs them of licensing income.
Also to be cut is the live-action eight-episode series adaptation of the children's fantasy books The Spiderwick Chronicles. It has been shot and completed, but Disney has opted not to go forward with the series at all, therefore saving associated costs. Paramount Television Studios and 20th Television are now free to try and shop it around to other potential buyers.
The story follows the Grace Family as they move into a dilapidated ancestral home and begin to unravel a dark mystery about their great-great Uncle who discovered a foreboding faerie world existing parallel to their own. Nickelodeon and Paramount previously adapted the property into a 2008 film starring Freddie Highmore, Mary-Louise Parker, Martin Short, and Seth Rogen.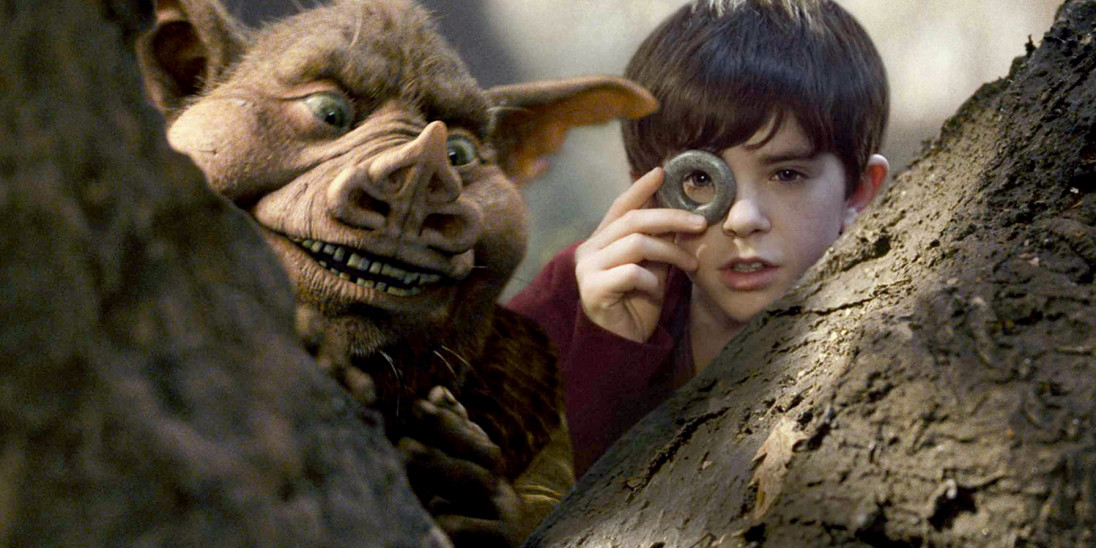 Also adding to the ongoing turmoil hanging around DIsney is the self-inflicted controversy over their live-action Snow White remake. It wrapped a year ago and was pegged for a March 22nd 2024 release. According to a rumor picked up by Puck News the movie is facing reshoots. Combined with the strikes, Disney will now have no choice but to push it back.
Why could they possibly require reshoots? We can only imagine!
They will be wanting out of March now, anyway, if the movie can't outpace its recent reputational challenges. March has now become challenging, as delayed movies are finding a new home there. Dune: Part Two, A Quiet Place: Day One, Kung Fu Panda 4, the Ghostbusters sequel, Bong Joon ho's Mickey 17, the Ryan Gosling-led The Fall Guy, and Disney's own animated Elio are all crammed into that month.
In some good news for Disney, it has been reported that Rachel Zegler's performance in the title role was scored highly by a test screening audience.
Check back every day for movie news and reviews at the Last Movie Outpost