I think I am starting to change my feelings towards Disney. I have gone from watching them run face-first into a wall, over and over again, with grim fascination. Then through the phase of pointing and laughing at them when I realised what they were trying to do and how this was all completely self-inflicted. Now things are getting so bad that I am actually starting to feel sorry for them and wish it would simply stop.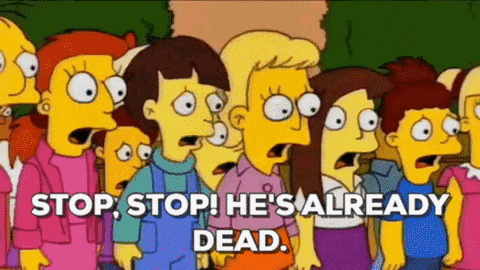 Star Wars is dead. Pixar is on life-support, and Marvel continues huffing huge amounts of coke while ignoring the really bad chest pains and the pounding in its ears. Now it seems even old faithful, Disney Animation, can't do anything to arrest the slide. Their latest big animated feature – Wish – is landing in theaters for Thanksgiving and the reviews are not kind. Not kind at all.
Wish tells the story of Asha (Ariana DeBose) who is a sharp-witted 17-year-old idealist, because of course she is. Asha makes a wish so powerful that it is answered by a cosmic force – a celestial ball of boundless energy called Star. Together, Asha, her pet goat Valentino (Alan Tudyk), and Star confront a most formidable foe, the ruler of the fantastical land of Rosas, King Magnifico (Chris Pine). They have to face challenges in order to save their community and prove that when the will of one courageous human connects with the magic of the stars, wondrous things can happen.
The cast is completed by Angelique Cabral as Queen Amaya, Victor Garber as Asha's grandfather, Natasha Rothwell as Asha's mother along with Evan Peters, Harvey Guillén, Ramy Youssef, Jennifer Kumiyama, Niko Vargas, Della Saba, and Jon Rudnitsky.
This is the 100th-anniversary movie, but that hasn't helped it. On Rotten Tomatoes it is down at 57% (6.1/10) which Brother Bear (37%) and Home on the Range (52%) territory from their dark period in the early 2000s. The reviews point to it feeling empty:
"Wish is a strained animated musical which overtly references the company's most beloved films, a strategy that mostly exposes how singular the studio's productions used to be."
Tim Grierson, Screen
"Ravishingly pretty but low-powered, this cute and earnest fairy tale has a whole lot of homage, but not enough heart."
Kate Stables, Total Film
"There are also a few moments where it seems like it might get weird and interesting, but then a talking bunny shows up and it feels trite. There's a fine line between tribute and banal. Wish is not close to the line. It revels in being derivative."
Michael Walsh, Nerdist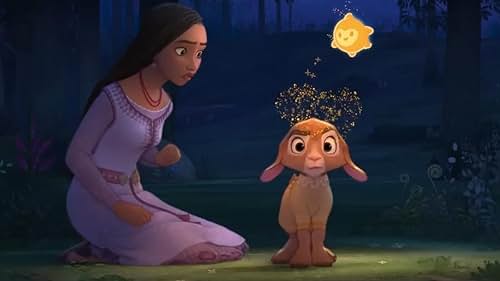 "The strategy behind 'Wish' seems to be: If we do an homage to enchantment, the audience will be enchanted. True magic, however, can't be recycled."
Owen Gleiberman, Variety
"[It] feels like an attempt, after a wobbly decade, to return the brand to first principles. Unfortunately, it turns out to be a self-portrait of an altogether less flattering type – a sort of Corporate Identity Crisis: The Movie"
Robbie Collin, Daily Telegraph
"Even during its more successful moments, Wish's magic falls flat. The film is weighed down by its purpose: to revel in Disney nostalgia while soaring into the future."
Lovia Gyarkye, Hollywood Reporter
Wish opens only in cinemas on November 22nd.
Check back every day for movie news and reviews at the Last Movie Outpost