The 60th anniversary of the world's longest-running sci-fi show, Doctor Who, is nearly upon us. The BBC will celebrate this with three specials that will roll out from November.
The feature-length episodes will be titled The Star Beast, Wild Blue Yonder, and The Giggle. The title of that third one will be triggering for Outposters of a certain age with a certain shared history. The Doctor will be played by David Tennant as the fourteenth incarnation of the character. He was previously the tenth, and Jodie Whittaker's surprise regeneration into Tennant was one of television's best-kept secrets, as the new incoming Doctor had already been named, while Tennant was publicized as perhaps being involved in an anniversary adventure akin to The Five Doctors or the 50th Anniversary special.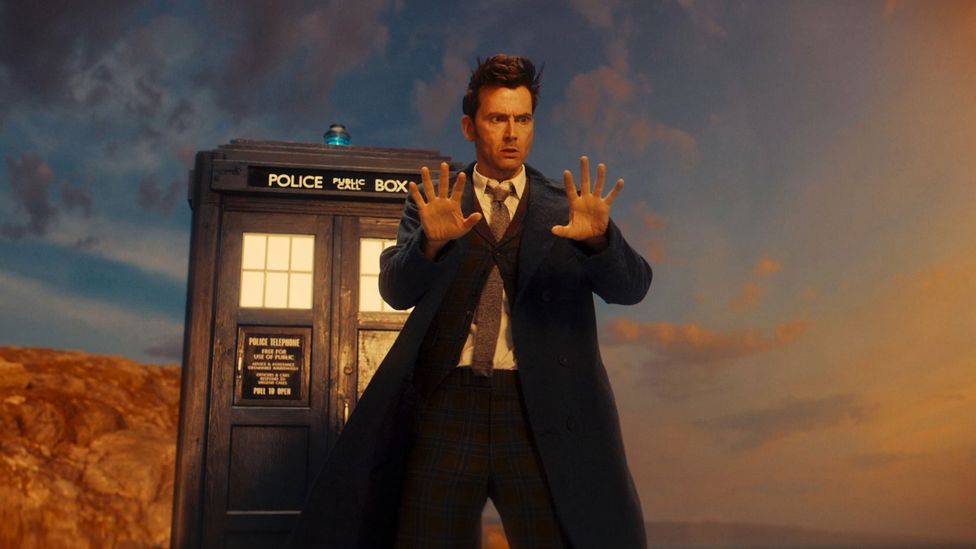 Catherine Tate returns as companion Donna Noble, who was last seen more than a decade ago having her memory wiped to remove any knowledge of her adventures across time and space with the Doctor.
One thing new for Doctor Who this time around is that Disney has snared the global distribution rights in exchange for a big chunk of new production money. This shows in the trailer. Previous incarnations of the Doctor have been famous for making do with very low, public broadcasting-level budgets. The trailer shows some larger scale action and effects than perhaps traditional Who fans have been used to.
Neil Patrick Harris' villain appears. Online speculation is that he is the new version of the famed Who villain The Celestial Toymaker.
The fifteenth Doctor, played by Ncuti Gatwa, will take over alongside Millie Gibson as his new companion Ruby Sunday. His run starts next year, so it is safe to assume Tenant will regenerate again when these three specials reach their climax.
The three Doctor Who 60th-anniversary specials air this November on the BBC in the UK and on Disney+ around the rest of the world.
Check back every day for movie news and reviews at the Last Movie Outpost