It's not all doom and gloom, on the odd occasion we bring you some good news. Well, good might be pushing it, at least 'better' news. We showed you the trailer for The Last Voyage of the Demeter recently and it didn't look awful.
There is now an image online of Dracula from the movie. Fangoria twitted its new cover article and there is the Prince of Darkness in all his grotesque glory. Below is the Tweet and a closer look at the image.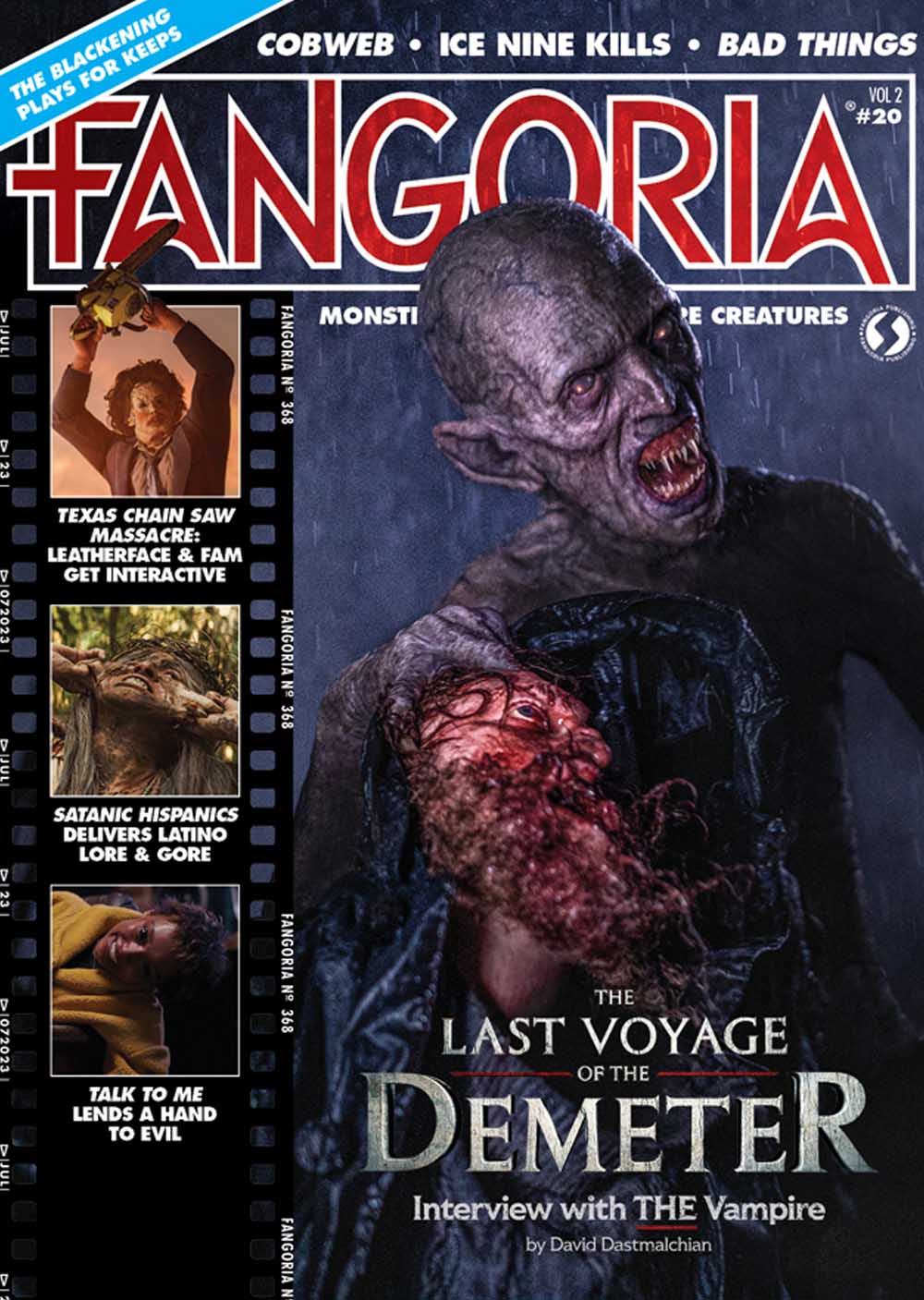 I can't really make out what he's holding. I know it's a guy, but is he pulling his head back? The guy's hood just looks a little odd. Dracula himself looks good though. I imagine on the journey he's hungry and not able to 'eat' much, so looks pretty rough.
The story is based on a single chapter from Bram Stoker's original Dracula novel, originally written in 1897. The Last Voyage of the Demeter is directed by André Øvredal, known for things like Troll Hunter (2010) and The Autopsy of Jane Doe, both solid movies.
Dracula himself is being played by Javier Botet who has credits like The Witch in His House (2020), The Slander Man in The Slender Man (2018) and even a Xenomorph from Alien: Covenant (2017). I have to admit, this sounds interesting, having someone specialise in 'creatures'.
Dracula Goes Sailing, or The Last Voyage of the Demeter is released on 11th Aug.
---
Check back every day for movie news and reviews at the Last Movie Outpost