Gareth Edwards (The Creator, Rogue One) directed the 2014 US reboot of Godzilla. He has also seen the upcoming Godzilla Minus One and has nothing but praise for the movie.
The project marks Toho's 33rd Japanese title in the franchise, and is officially the second movie of the modern Reiwa era. The story unfolds in an already devastated post-WW2 Japan where the appearance of Godzilla pushes an already collapsed country past breaking point. It features a WWII appearance by Godzilla, and the destruction of several US warships by Godzilla, while touching on early Cold War politics.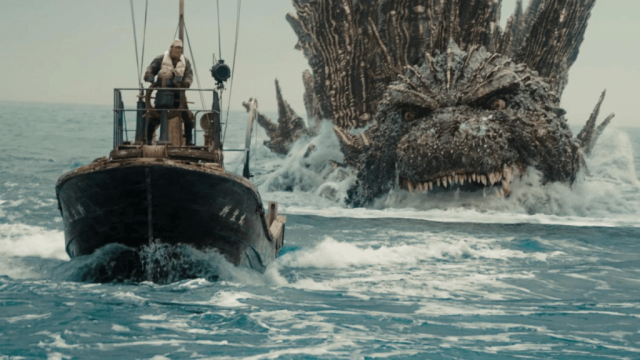 Speaking with Japan's Cinema Today (and reported on ComicBook.com), Edwards says the movie is everything a Godzilla movie should be::
"There were a lot of things that I felt were very new for Godzilla, and I felt jealous the whole time I was watching the movie. This is what a Godzilla movie should be. [Godzilla Minus One] must be mentioned as a candidate for the best Godzilla movie of all time."
This version stars Ryunosuke Kamiki, Minami Hamabe, Yuki Yamada, Munetaka Aoki, Hidetaka Yoshioka, Sakura Ando, and Kuranosuke Sasaki. It premiered in Japan this past weekend to sell-out crowds. It will be released in the USA on December 1st, including IMAX and premium formats. Tickets are on sale now.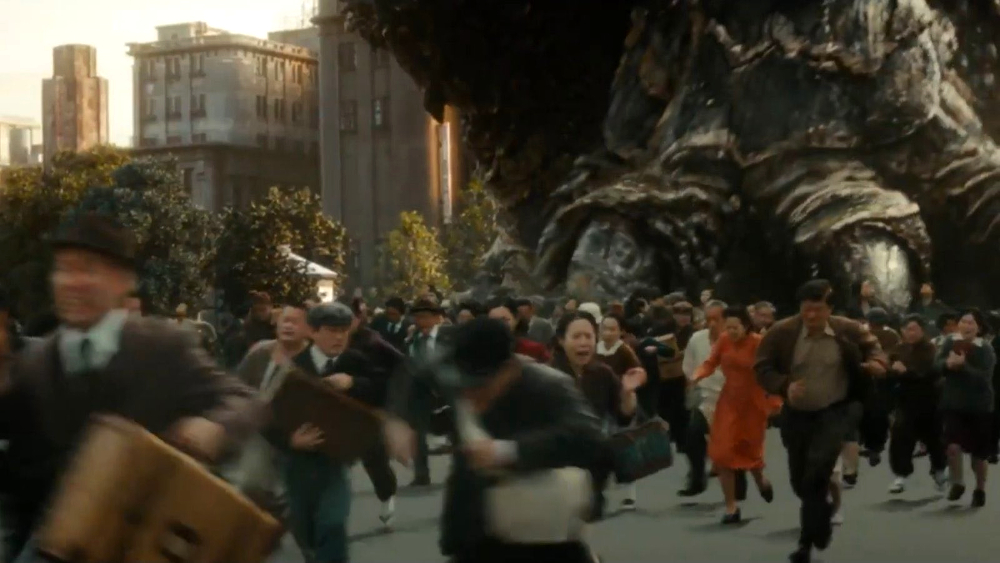 Shin Godzilla VFX director Takashi Yamazaki is the writer and director. He spoke about this pitch to the studio:
"Postwar Japan has lost everything. The film depicts an existence that gives unprecedented despair. The title Godzilla Minus One was created with this in mind. In order to depict this, the staff and I have worked together to create a setting where Godzilla looks as if "fear" itself is walking toward us, and where despair is piled on top of despair. I think this is the culmination of all the films I have made to date, and one that deserves to be "experienced" rather than "watched" in the theater. I hope you will experience the most terrifying Godzilla in the best possible environment."
Principal photography took place on location in the Kantō and Chūbu (in the Aichi and Nagano prefectures) regions of Honshu, starting on March 17, 2022, and wrapping circa June 11
Check back every day for movie news and reviews at the Last Movie Outpost