The anti-Barbie does cometh! Denzel Washington's third and final entry in The Equalizer franchise is due in just a couple of weeks now, and the early tracking for its Labor Day weekend release is looking good.
Box-office projections have the Antoine Fuqua-directed threequel on track to pull in at least $30 million over four days, with several sources suggesting a potential haul closer to $40 million. These movies have budgets well below $100 million usually, so this is a good haul and yet another teachable moment for Hollywood as they contemplate how to spend another $250 million or more on a superhero movie.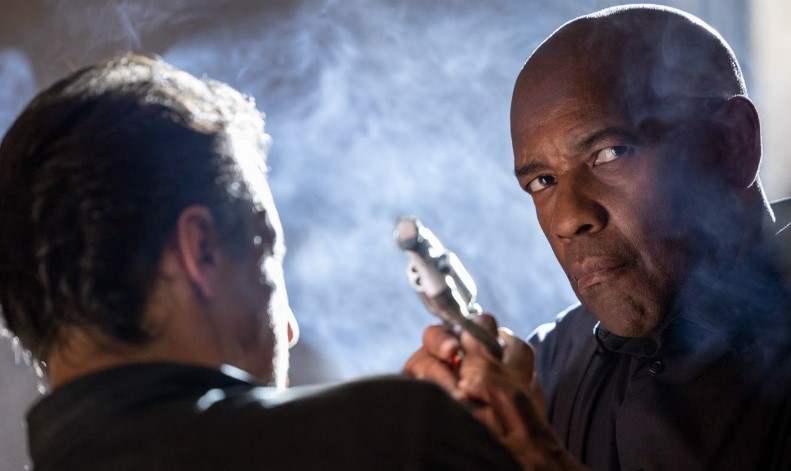 The Equalizer sequels are the only sequels Washington has ever done, and this entry is reportedly attracting big interest from men over 25. What's really helping boost it is women over 25 also expressing interest. With only Gran Turismo the only new release around at the box office that might compete for eyeballs, the way is looking clear for a decent haul.
The well-worn, but almost always excellent trope of a group of people who rely on fear to get their business done suddenly coming up against somebody who simply isn't scared of them will no doubt be evident here once again. The Equalizer 3 picks up several years after the previous installment and finds Washington's Robert McCall retired to Southern Italy, where he discovers his friends are under pressure from the local crime bosses. As events turn deadly, McCall will do what he does best, some good, old-fashioned equalizing, and the mafia is probably about to get into a spot of bother involving a stopwatch.
Just for shits and giggles, here is the red band trailer again:
The first Equalizer movie opened at $34 million, with the second taking in $36 million. They were knocking on the door of a $200 million take, globally, from a $60-70 million budget. The movies also went on to do very strong business on PVOD, SVOD, and do high streaming numbers even today.
This third installment also features the reunion of Washington with Dakota Fanning, for the first time in 19 years since they starred together in Tony Scott's excellent Man On Fire remake.
The Equalizer 3 is out on Friday, September 1st.