Edit
The trailer is now online and here it is. Be warned, it has the 'trailer for the trailer' going on.
The 80s was a great time for movies. Men were men, women were women, and action movies were made with big guys, big explosions, and big guns. YEAH! It was then nice, in 2010 that Expendables took us back to that time.
The story was simple, get a load of action stars, give them guns, planes and explosives and let them have fun for a couple of hours. No message, no woke, just good old-fashioned action. And it worked, taking a modest $275 mill in the box office, doing well on digital and spawning two sequels.
The fourth movie is on the way and a poster had been released.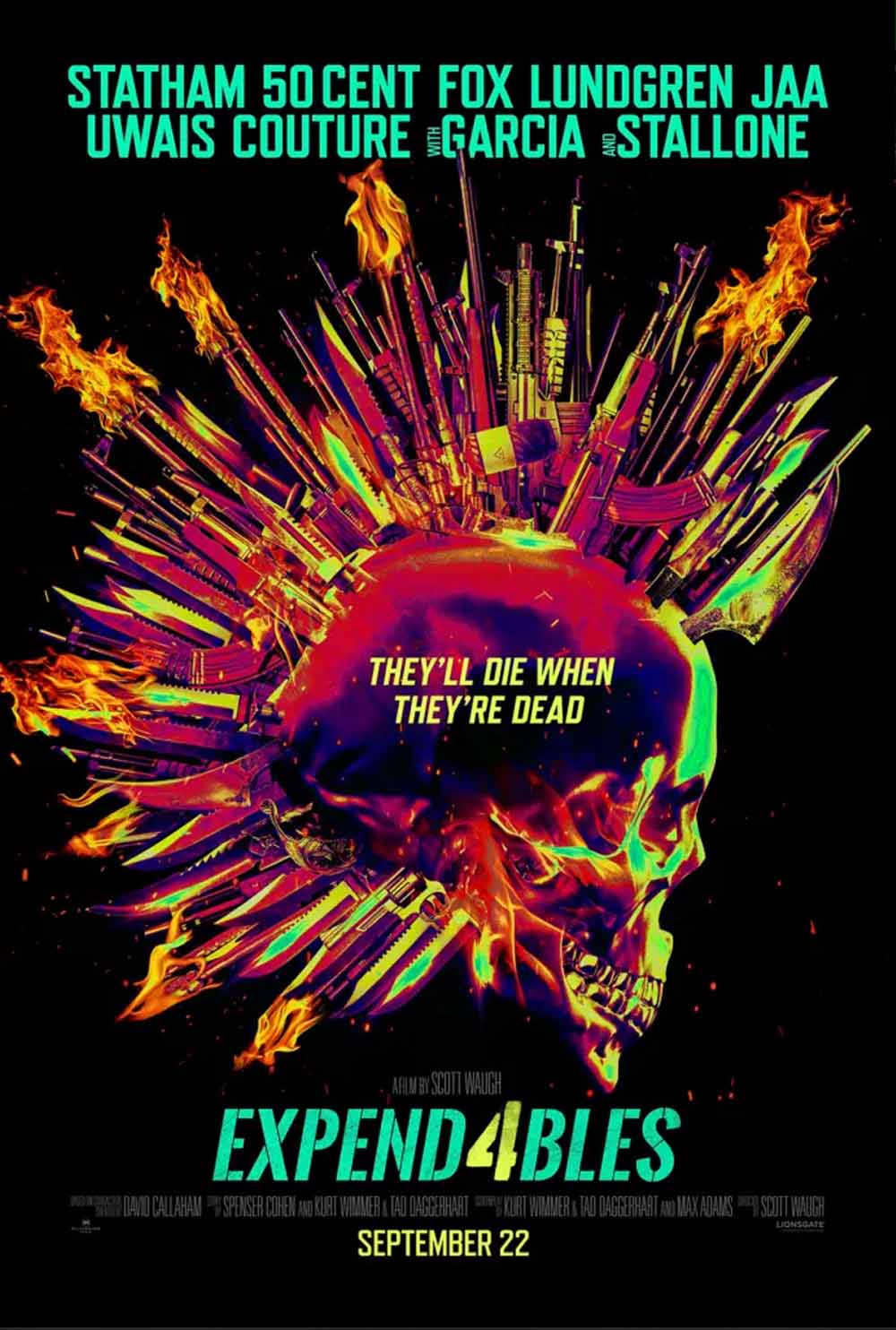 Most of the main of the original Expendables cast are back and joined by some new members, Jason Statham, 50 Cent, Megan Fox, Dolph Lundgren, Tony Jaa, Iko Uwais, Randy Couture, Jacob Scipio, Levy Tran, with Andy Garcia, and Sylvester Stallone.
I do hate the words 'with' and 'and'. The word 'with' means Andy Garcia is the bad guy and the word 'and' means Stallone is going to be killed off. I'm calling it now. Stallone has said this will be the last of the Expendable movies he will star in, stating:
"It's time to be movin' on, I'm ready to pass the baton on to Jason [Statham] and his capable hands."
The official title for the movie is Expend4bles, since someone made a typo. The movie is due out on 22nd Sept.
---
Check back every day for movie news and reviews at the Last Movie Outpost