Alamo Drafthouse has struggled under the shadow of scandal in recent years. As part of the #MeToo revelations that ripped through Hollywood in 2017, even the world of provincial movie theaters and online movie blog sites were not immune. Jasmine Baker, a former Drafthouse employee, claimed Fantastic Fest co-founder and Ain't It Cool News webmaster Harry Knowles groped her opportunistically.
As more allegations were made of further incidents with different women, some social media direct messages sent from Knowles to girls online also emerged. A pattern emerged when these were added to troubling behavior such as his online Blade 2 review and documented comments about young starlets in television shows such as Heroes. Harry's annual Butt-Numb-A-Thon festival was canceled, and the Drafthouse moved to distance itself from Knowles. Fantastic Fest, which was co-founded with Drafthouse supremo Tim League, remained.
Then more allegations were made. Devin Faraci, a Drafthouse-employed film writer, was revealed to have stepped down in October 2016 after being accused of sexual assault. It was then discovered that League had quietly rehired Faraci to pen promotional material for Fantastic Fest, and the negative headlines made the press again.
Alamo Drafthouse and Fantastic Fest kept moving forward past these troubling times, and the festival endures to this day. Now, this year's lineup has been revealed. The Peter Dinklage-led reboot of Troma's The Toxic Avenger will open the Fest. It will be closed by the Blumhouse's time-travel slasher Totally Killer. As usual, Fantastic Fest will be held at the Alamo Drafthouse in Austin, Texas.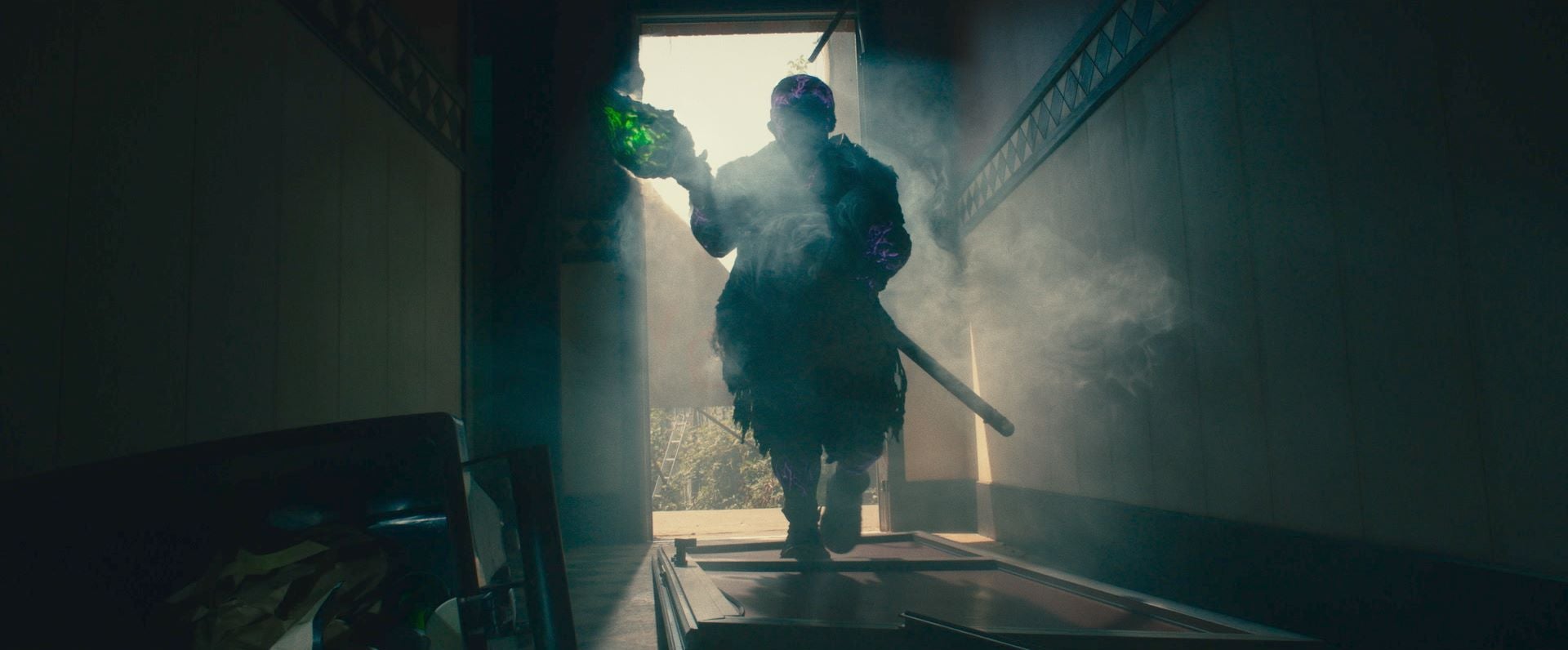 Big ticket items include the premieres of Gareth Edwards' sci-fi The Creator, the Stephen King prequel Pet Sematary: Bloodlines, and the first two episodes of Mike Flanagan's Netflix series The Fall of the House of Usher.
Other showings at the festival will include Angus Cloud's final performances in the world premiere Your Lucky Day, Anne Hathaway in the neo-noir thriller Eileen, Stone Age thriller The Origin, and the first-ever showing of the second season of HBO's 30 Coins.
Found-footage horror V/H/S/85 from Shudder returns, along with JT Mollner's Strange Darling, Jamie Childs' action film Jackdaw, and Vera Drew's The People's Joker. Underground queer crime movie Blonde Death will also show.
The weeklong festival runs from September 21st-28th and you can get your tickets, and more news, at the official site.
Last Movie Outpost cannot take responsibility for female Outposters, who may choose to attend the festival based on this article, remaining un-groped.
Check back every day for movie news and reviews at the Last Movie Outpost