A developing story right now out there on the internet. It started off this morning with a news drop from a Marvel insider with a good record on accurate leaks. It named the four actors taking the lead roles in The Fantastic Four. Back then it was one of these…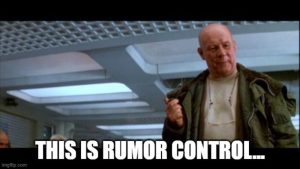 However, in he last few hours it has grown and spread, with even publications like Forbes talking openly about it. So from MyTimetoShineHello to full-on mainstream media in about five hours, and some feeling of legitimacy around the named names.
So who will be playing the famous first family of Marvel?
According to the reports it is Adam Driver as Reed Richards (Mr. Fantastic), Margot Robbie as Sue Storm (The Invisible Woman),  Paul Mescal as Johnny Storm (The Human Torch), and Daveed Diggs as Ben Grimm (The Thing).
Three of these have been rumoured before. The new face is Hamilton star Daveed Diggs. He does a lot of voicework and is already inside the Disney tent in The Little Mermaid as Sebastian. The Thing is likely to be mostly motion capture and voice work, so that fits.
Robbie would be jumping ship from DC as her time as Harley Quinn comes to a close with the rebooted DCU taking over.
Is this true? Only time will tell. A leak may spur Marvel into action and force an official announcement.
In other Marvel news, speculation has been swirling around the new owner of Avengers Tower after it was mentioned as having been sold post-Endgame in other Marvel entries. Online rumours point to villain Mephisto being the new owner.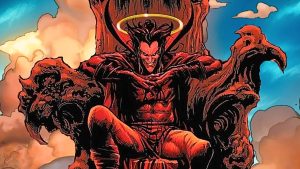 Check back every day for movie news and reviews at the Last Movie Outpost