After giving us endless trailers and clips playing up the body-swap hi-jinks and "You go grrrrrrll!" energy of The Marvels, it seems realization may be dawning at Marvel studios. It is fair to say that anticipation isn't exactly off the charts for The Marvels, and therefore they are actioning a change of direction when it comes to marketing.
The movie is out on Friday, and Marvel has pushed a final trailer. This trailer has a completely different tone and approach to what has come before.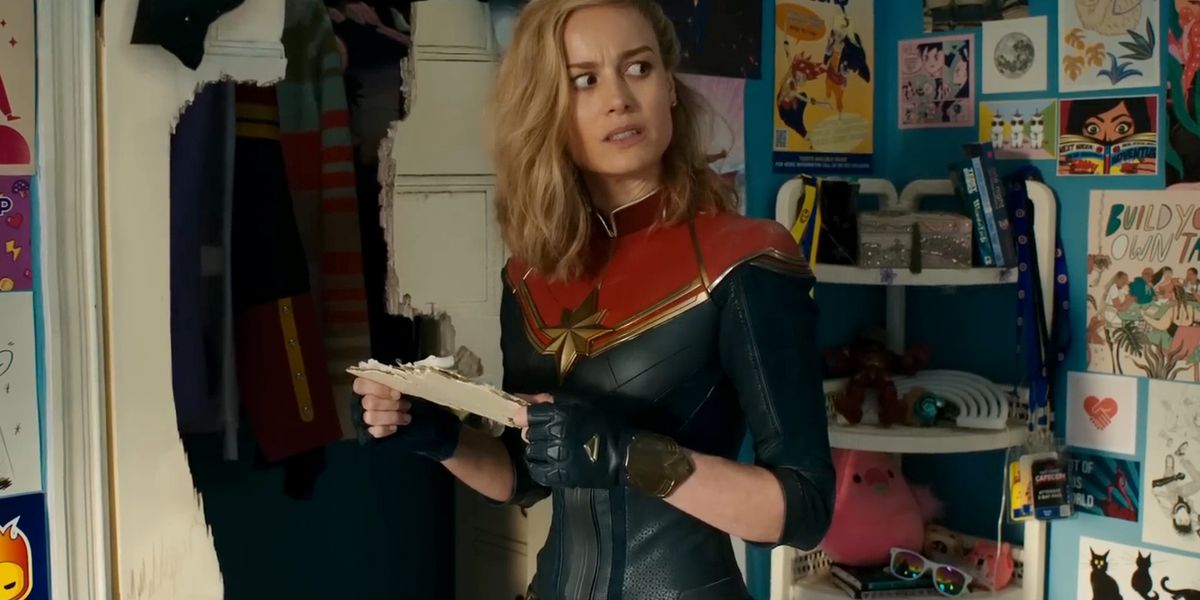 It leans heavily on the Avengers, and into the events of the past from the MCU. It is heavy on the action, and the scale, and the spectacle. Like the original Captain Marvel was (falsely) boosted by being pitched as required viewing between Infinity War and Endgame, this trailer now promises "a moment that changes everything."
We shall see. Well, somebody will. I am not really planning on seeing it. This last-minute tonal shift is clearly a response to lackluster tracking figures and a lack of buzz around The Marvels.
In this movie, Carol Danvers, aka Captain Marvel, is shouldering the burden of a destabilized universe. When her duties send her to an anomalous wormhole linked to a Kree revolutionary, her powers become entangled with that of Jersey City super-fan, Kamala Khan aka Ms. Marvel, and Carol's estranged niece, now S.A.B.E.R. astronaut Captain Monica Rambeau.
This causes them to physically swap places every time they use their powers. Together, they must team up and learn to work together to save the universe.
Nia DaCosta directs The Marvels.
Check back every day for movie news and reviews at the Last Movie Outpost