Foe is a new sci-fi thriller from director Gareth Davis, who is known for Lion (2016). There is now a trailer online.
I'm not sure about this. It looks like a "sci-fi" movie but is made for girls, with all romance and feelings and stuff. I don't see it having any aliens blowing up the White House? The story is:
Hen and Junior farm a secluded piece of land that has been in Junior's family for generations, but their quiet life is thrown into turmoil when an uninvited stranger shows up at their door with a startling proposal.
It's not that startling. The trailer just told us who the Foe is. The movie stars Saoirse Ronan, Paul Mescal, and Aaron Pierre, for the main part. It is directed by Davis and written by him and Iain Reid, who wrote the original novel of the same name. Davis is producing the film through his own production company and it is being released by Amazon Studios.
According to the official blurb, Foe is a "taut, sensual, psychological mind-bender" set:
…in the near future, where corporate power and environmental decay are ravaging the planet. Junior and Hen are a young couple married seven years and living a solitary life on their isolated farm. One night, a stranger named Terrance knocks on their door, bringing news that throws their lives into turmoil: Junior has been randomly selected to travel to a large, experimental space station orbiting Earth. The most unusual part? Arrangements have already been made so that when he leaves, Hen won't have a chance to miss him, because she won't be left alone — not even for a moment. Hen will have familiar company that pushes her to make a life-changing decision.
If I'm watching sci-fi, I don't want to hear the words 'sensual' unless it's one of those delightful XXX parodies. I have seen Lion, but I couldn't tell you a thing about it now. I don't even remember if I liked it or not.
Foe is out on 6th Oct.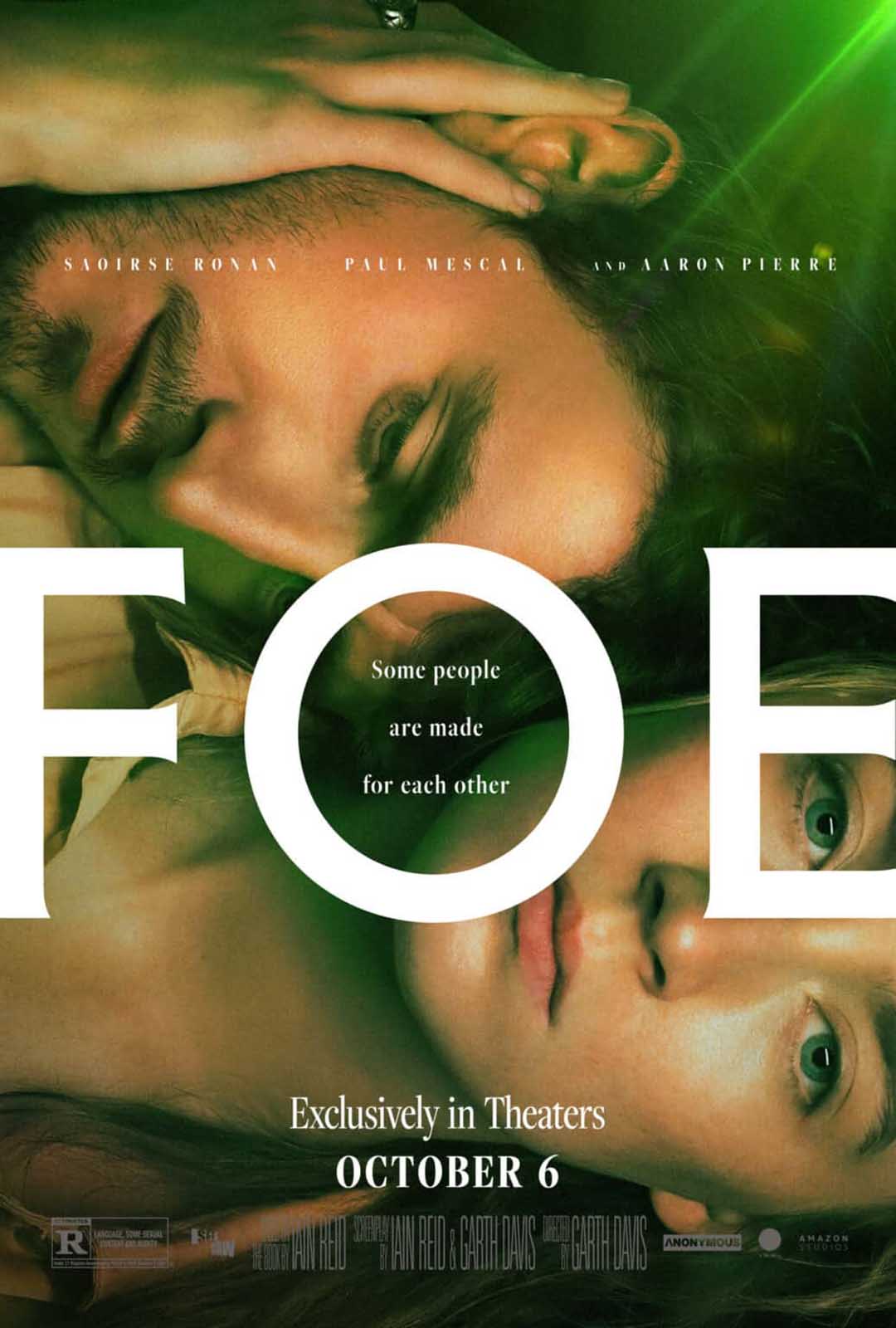 ---
Check back every day for movie news and reviews at the Last Movie Outpost