If you are Kathleen Kennedy, you are having one hell of a bad day. Indiana Jones 5 receives some decidedly mixed reviews, Willow is pulled off Disney+ as a cost-cutting measure, your parent company seems to want to commit suicide with its core customers, and then to top it all off one of your flagship collaborations at Disney theme parks is thrown straight into the shitter. Be honest, you have had better days?
When Star Wars: Galactic Star Cruiser was first announced at Walt Disney World in Florida, there was much excitement. A fully-immersive Star Wars hotel experience that would allow customers to board a starship and rocket off to a galaxy far, far away featuring adventures and characters. Shit homeboy, that is all you had to say. My kids and I would have been on the next flight out! Except…
When it opened in March 2022, just over a year ago, it was immediately obvious that something was very, very wrong.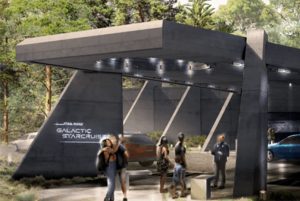 For a start, it was tainted by Disney Star Wars. The sequel trilogy had stunk its way out of theaters and the novelty had worn off the new characters and settings. People wanted the well-loved Original Trilogy vibe at the hotel and the park, but Disney simply would not indulge their own customers by giving them what they wanted. There was an even bigger issue lurking, like a shadowy Sith Lord. The price.
Roughly $4,807 for two adults, or $5,999 for three adults and one kid. For two nights. Disney theme parks deliver a lot of "Wow" moments that take your breath away, but it is not supposed to be like this.
Let us put that into context for you. That is the price of two entire week-long scuba diving holidays to the diving mecca of the Red Sea, complete with equipment hire and dive permits, return flights, and hotels.  A quick search shows you could take a family of four on a five-star, all-inclusive cruise of the Norwegian Fjords and Iceland on a luxury standard ship departing next week in a cabin with a balcony, and still have a couple of hundred dollars left over.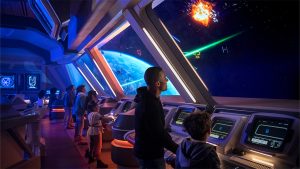 Yet Disney insisted on pressing ahead with this price point, and in a little over a year, they ran out of suckers. Now Disney World is shutting down Star Wars: Galactic Starcruiser forever. Disney says the Starcruiser will host its final guests from September 28th to the 30th and has released a statement:
"We are so proud of all of the Cast Members and Imagineers who brought Star Wars: Galactic Starcruiser to life and look forward to delivering an excellent experience for Guests during the remaining voyages over the coming months. Thank you to our Guests and fans for making this experience so special."
Even in this decision, there appears to be some kind of current Disney idiocy at play. After all that investment and sunk costs, they can't reduce the price and leverage the asset? Just how much does it cost to run that thing? Bring this in at about $500 per night, per person, so a max of $2,000 for a family of four, and you could probably fill the Halcyon Starcruiser up three times a week all year round. Sure, it is still an expensive experience and a luxury outlay, but it is not a staggeringly stupid expenditure at that price, simply a very special, once or twice-a-lifetime treat.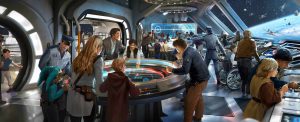 Is Disney unable to admit it completely messed up with the pricing and too proud to discount? Or are they incapable of running a cost-effective ship even with 100 rooms at 75% occupancy earning you an income of around half a million dollars a week? That's £23.4 million a year.
Disney's stewardship of Star Wars remains, largely, a complete disaster. If you can't make stuff like this, the movies and the TV shows work, maybe they should just sell up?
Check back every day for movie news and reviews at the Last Movie Outpost