Shark movies. Surprisingly difficult to get right. There is only one truly great shark movie – Jaws. At the other end of the scale, there are seemingly a million Asylum mockbusters and other truly terrible efforts like Sharknado, Santa Jaws, and Swamp Sharks. Why are they so difficult to get right? Sitting right in the middle of the bracket are the ones that make an effort. The Meg, The Shallows, and Renny Harlin's Deep Blue Sea. Now the Cliffhanger and Die Hard director is going back to sharks for Deep Water.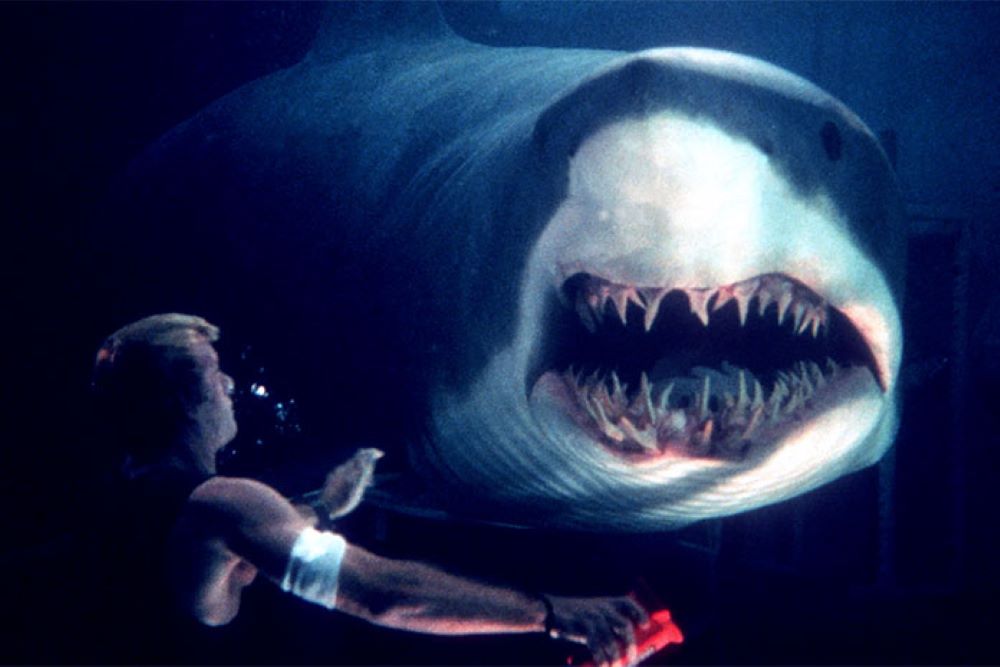 This is described as an "epic survival thriller" and it is the first movie from new company Simmons/Hamilton Productions. Simmons/Hamilton Productions is a joint venture between legendary KISS co-founder Gene Simmons and Arclight Films chairman Gary Hamilton that aims to develop, finance, and produce high-budget feature films. Both will produce Deep Water along with Ying Ye and Rob Van Norden. The adventure follows:
"…an eclectic group of international passengers whose plane, en route from LA to Shanghai, is forced to make an emergency landing in shark-infested waters. The terrified group must work together and overcome their differences if they hope to escape their sinking plane and the frenzy of sharks drawn to the wreckage."
Harlin released a statement about the project, saying:
"I've had my greatest success when working with planes or sharks. Getting to combine those two of my favorite thriller elements in a character-driven action adventure is a dream come true.

I can't wait to take the audience on the scariest plane ride of their lives. Gene and Gary both are my old friends, and I'm excited to rock n roll through the friendly skies with them."
Simmons/Hamilton Productions has a target of 25 movies over an initial five-year period, with a focus on action, thriller, and genre titles. They are looking for franchise potential and have a multi-billion dollar funding agreement in place. Filming on Deep Water will begin later this year.
Check back every day for movie news and reviews at the Last Movie Outpost