Walt Disney Pictures faces yet another challenge. They have a big movie coming out, and the actor's strike now means that none of the cast can appear anywhere to promote the movie. So to the trailer editing room! One final trailer has been cut for the live-action film adaptation of the famed Haunted Mansion Disneyland ride ahead of the film's release this Friday.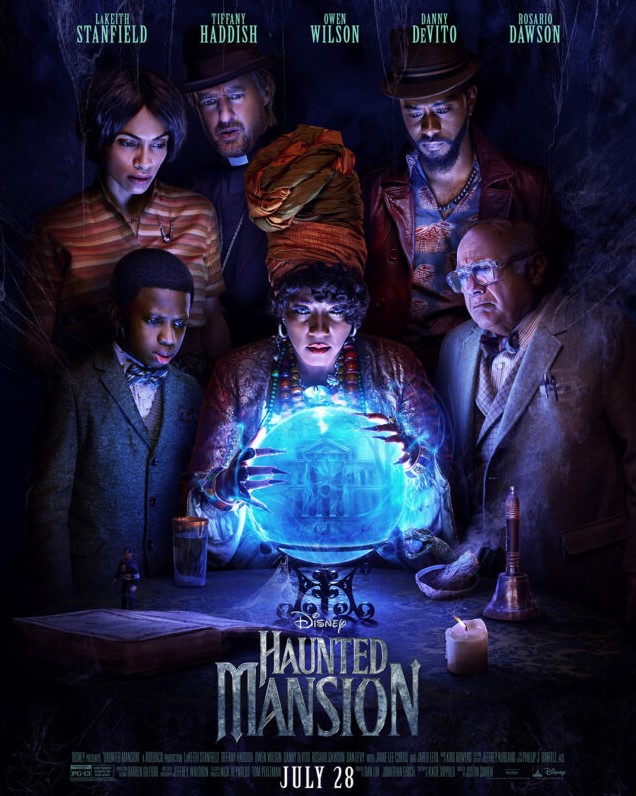 According to the blurb, the mysterious adventure features a doctor (Rosario Dawson) and her 9-year-old son (Chase Dillon), looking to start a new life, move into a strangely affordable mansion in New Orleans, only to discover that the place is much more than they bargained for. They contact a priest (Owen Wilson), who, in turn, enlists the aid of a widowed scientist-turned-failed-paranormal expert (LaKeith Stanfield), a French Quarter psychic (Tiffany Haddish) and a crotchety historian (Danny DeVito). Also featured are Jared Leto as the Hatbox Ghost, Jamie Lee Curtis as Madame Leota, along with Winona Ryder, Chase Dillon, Dan Levy, and Hasan Minhaj.
Dear White People filmmaker Justin Simien directs from a script by Katie Dippold. This movie is completely separate from the earlier Eddie Murphy version in 2003. Here's the trailer:
Of course, as this is 2023, idiocy is never far away and somebody, somewhere will find something to be offended about. Behold!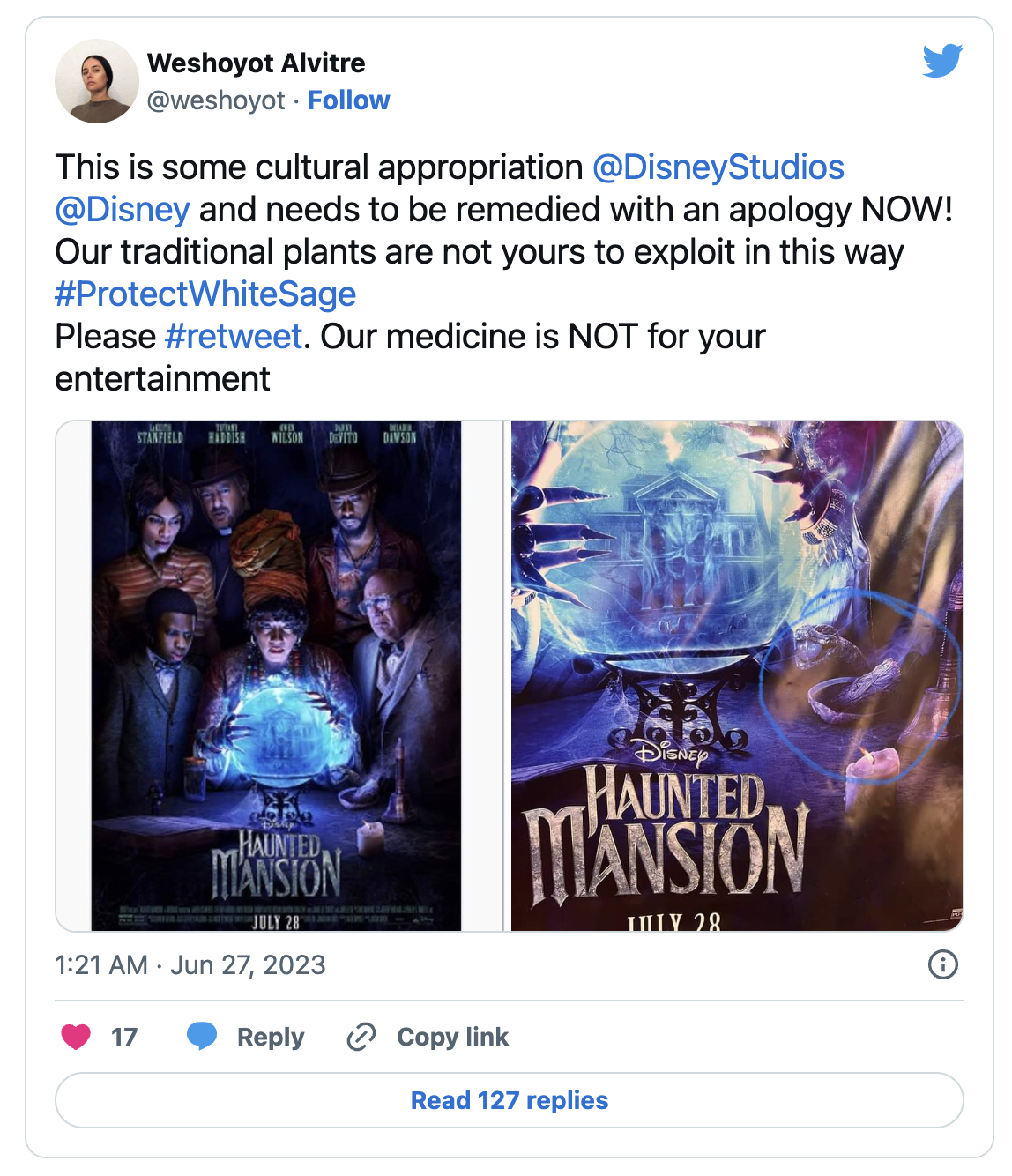 Check back every day for movie news and reviews at the Last Movie Outpost