When a movie is shot in China in 2018 and then parked on the shelf for five years, questions are going to be asked. Especially if it stars Jackie Chan and John Cena in the lead roles. It's clearly not a small film. Action comedy Hidden Strike has finally been revealed to the world, after going through many titles including Snafu and Project X-Traction. XYZ Films has finally released a trailer for the action comedy. Need For Speed and The Expendables 4 director Scott Waugh is behind this one. According to the blurb:.
"Set in the near future during an oil war, two ex-special forces soldiers are paired together for a special mission escorting a group of civilians along Baghdad's Highway of Death to the safety of the Green Zone."
This will bring them up against Pilou Asbæk, who is the villain planning an oil heist. There is still no release date, but speculation is that it will land this year. It might go direct to streaming. But why now? After all this time?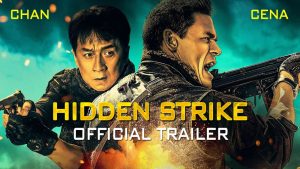 Maybe it is to allow us view more evidence that Jackie Chan has apparently stopped aging. Or it could be because both actors are about to enter another phase of their careers. Chan is expected to return to the Mr. Han role in a Karate Kid sequel, with a fourth Rush Hour movie in development alongside Chris Tucker. Cena will appear in the Barbie movie, the action comedy Grand Death Lotto, and the spy thriller Argylle with Fast X still in theaters. Chan and Cena will also be together again this year, voicing Splinter and Rocksteady in the Teenage Mutant Ninja Turtles: Mutant Mayhem film.
Check back every day for movie news and reviews at the Last Movie Outpost