Our 31 Days Of Horror countdown continues at Last Movie Outpost as Halloween approaches. Today we tackle Dead And Buried. I have seen the poster for this forever it seems, but never got around to watching it until recently. I would say this is a hidden gem of an 80's classic, if you haven't seen it, you should.
Dead and Buried is directed by Gary Sherman and written by Jeff Millar, Alex Stern, Ronald Shusett, and Dan O'Bannon, the man who wrote Alien. I've seen a few of O'Bannon's movies and I like his stuff. This was the same. It stars James Farentino, Melody Anderson, Jack Albertson, Dennis Redfield, and a young pre-Freddy Robert Englund.
The story is:
A suspense horror film set in a small coastal town where, after a series of gory murders committed by mobs of townspeople against visiting tourists, the corpses begin to come back to life.
The opening has a man on a beach, just out and about taking photos. He bumps into a very beautiful lady and they get chatting and he starts to take photos of her. She shows him her boobs and asks if he would like to take her. As he says yes, he is attacked by some of the locals, tied up, and burnt alive. It's quite the intro to a movie.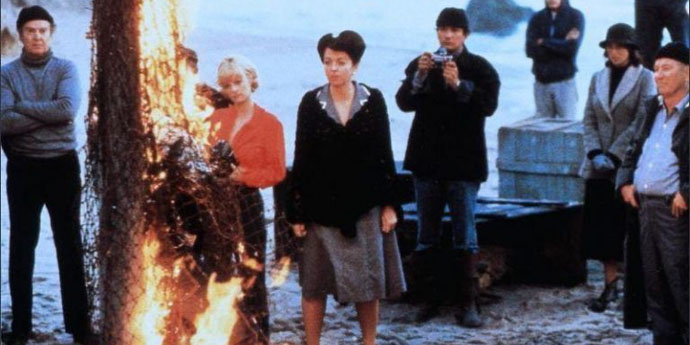 The man manages to survive, if you want to call it that, and the local police chief (Farentino) sets out to find out what happened. As the investigation goes on, more murders happen.
The murders are all pretty brutal. Stan Winston was one of the make artists, and they are well done and difficult to watch. What I did like about the movie was that it explained why they are so brutal. It's not just done for the sake of it, there is a reason.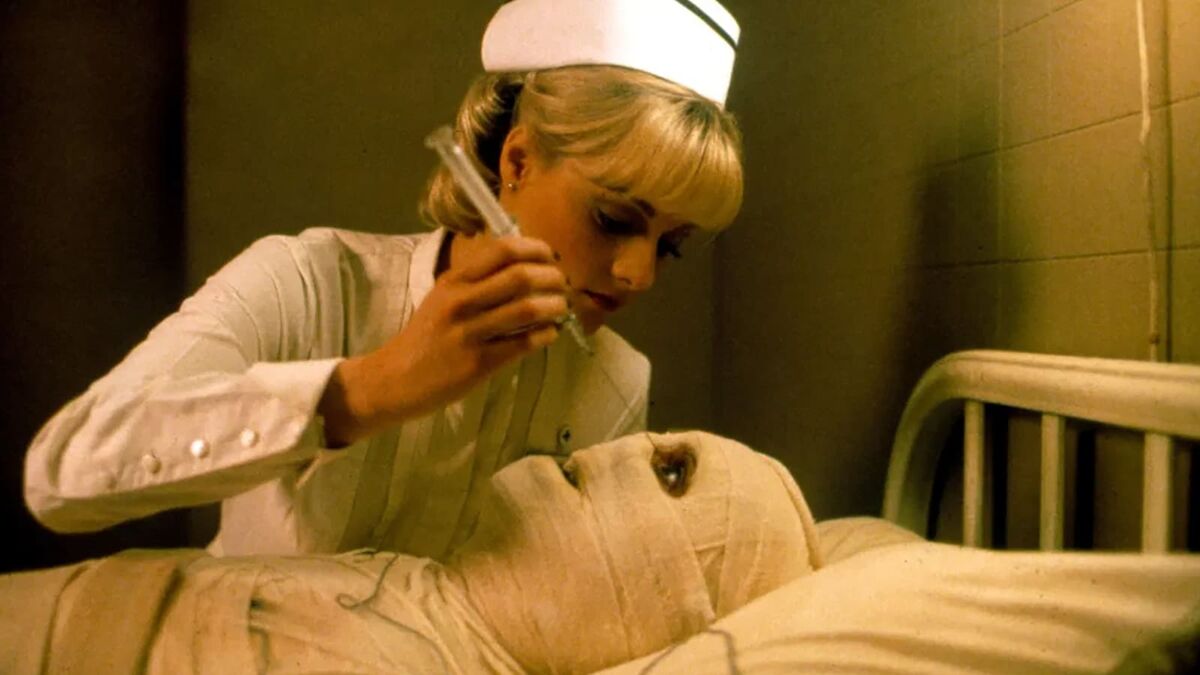 As the story moves along, you can begin to guess where parts of it are going. Other parts still surprise. Usually, if I can see where the story is going, it's not a good thing. I'm not always best at guessing where things are headed. In this, I didn't have a clue and I loved how it all unfolded. It gives a very satisfying ending to the whole thing. I was hooked from start to finish.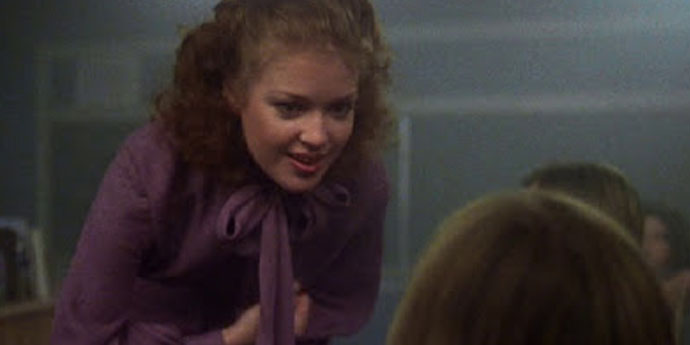 I would recommend Dead And Buried. There are moments where you feel like shouting at the victims and trying to help them, but they never listen and end up dead. This is a really well-written movie and the special effects are great for the era. If you haven't seen Dead And Buried yet, this Halloween is the perfect opportunity.
Check back every day for movie news and reviews at the Last Movie Outpost