Green Room is an indie horror film directed by one of the best exploitation and horror film directors working today, Jeremy Saulnier. The plot is straightforward.
A struggling punk band is out on a failing tour, trying to promote themselves. They end up in the Pacific Northwest and, in a last-ditch effort, they end up playing in a club that caters to Nazi skinheads. I know, I know… but it was 2015 and that trope wasn't played out yet.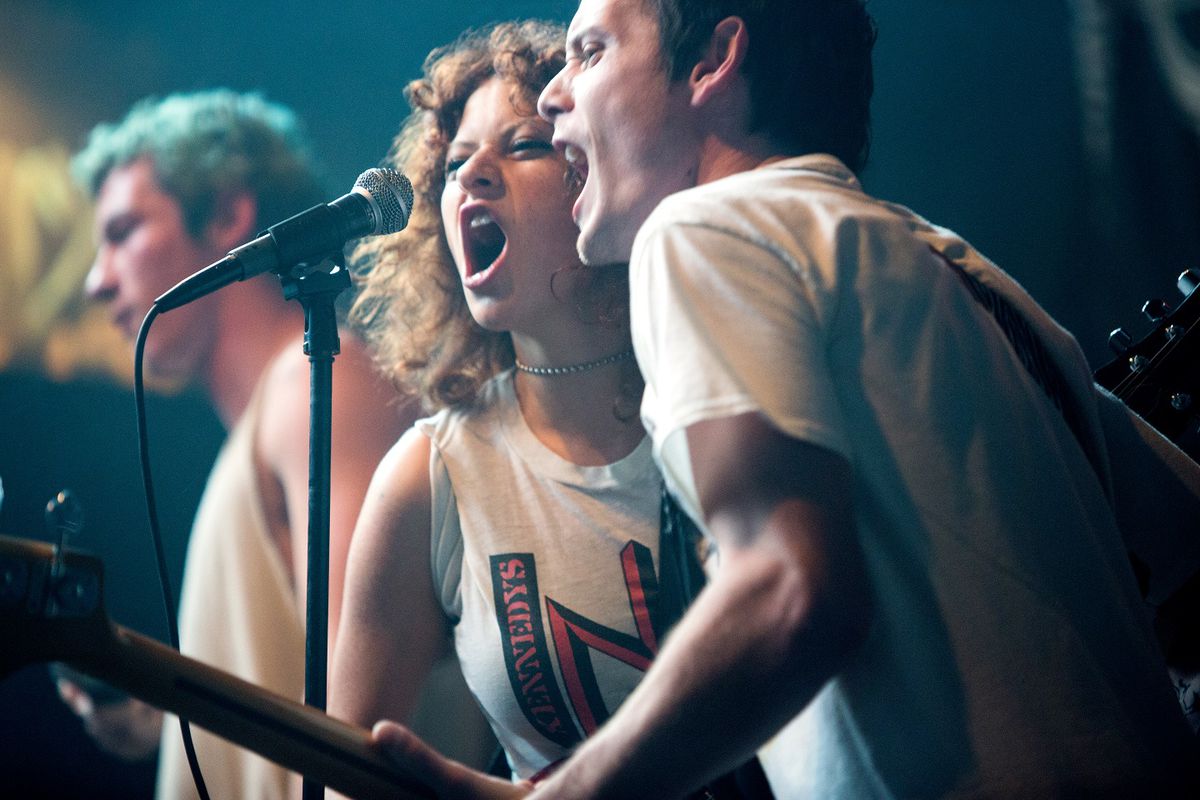 The band finishes their set and goes back to the green room. They arrive just in time to walk in on some of the clientele who have just aired out a young lady who was about to leave the lifestyle and the movement. They get trapped as the skinheads and the owner of the club decide what to do with them. They can't let them leave, and they can't let them live. Under the club is a secret, one the owner wants to make sure remains a secret.
Trapped with a friend of the murdered girl, it becomes a very tight and tense thriller. The violence and bloodshed just escalates and escalates. Things become a real nightmare for the band, who have lived a very sheltered life until this moment.
The movie stars the late Anton Yelchin, Imogen Poots, Alia Shawkat, Joe Cole, Callum Turner, and Jean-Luc Picard himself, Patrick Stewart!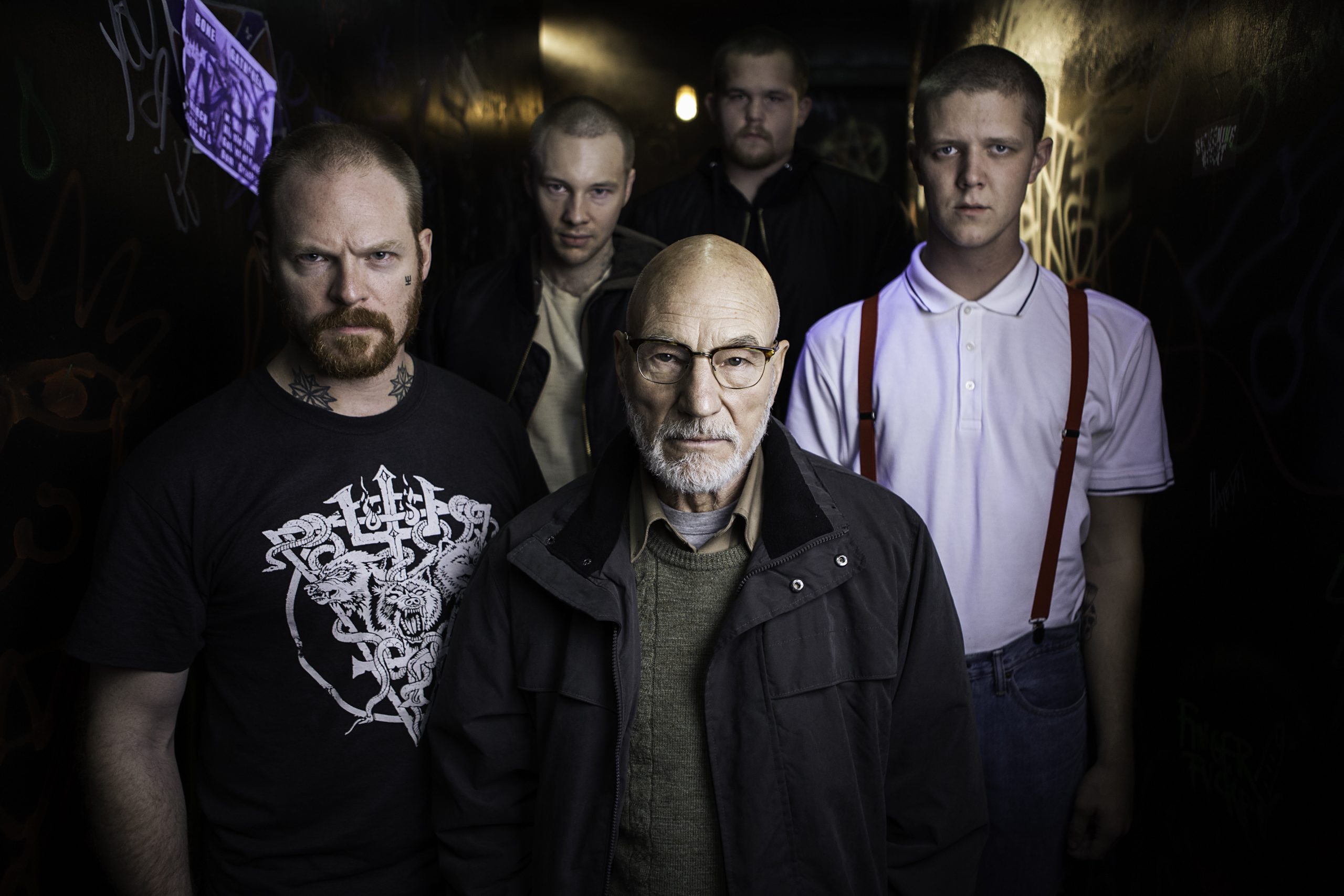 Green Room came from Saulnier's desire to create a thriller set in a green room, calling the idea "an obsession". Saulnier created a short film set in one as part of a 48-hour film challenge in 2007 which involved the supernatural. According to Saulnier, it was "Really kind of fun and hammy."
However, he still wanted a chance to do his green room movie the right way. The film features a large amount of violence and what Saulnier calls "full frontal gore", but he has gone on record as stating that it is not "sadistic", and that every act of violence apart from the initiating incident is done with a reason.
Saulnier used to play in a hardcore punk band called No Turn on Fred and wanted the film to stand the test of real musicians scrutinizing every frame. So to ensure attention to detail, he enlisted Hutch Harris of American indie rock band The Thermals to teach the actors the musical parts that they would be performing onscreen.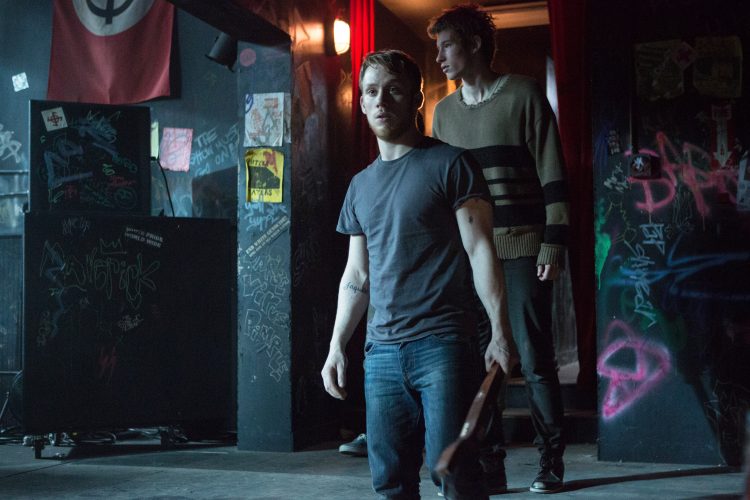 The film had its world premiere at the Cannes Film Festival on May 17, 2015. A24 acquired distribution rights to the film and screened it on the opening night of the 2015 Toronto International Film Festival. It was very well-received and it appeared on many critics' lists as one of the best films of 2016. It went on to receive a 2017 Empire Award nomination for Best Horror. Despite this, it didn't find its mark at the box office and grossed just $3 million against a budget of $5 million.
This is a shame. Green Room is a legit masterpiece. If you haven't seen it yet then you need to make time. Saulnier is right up there with S. Craig Zahler for making tense, ultra-violent super high-quality films. It even has two Star Trek actors in it for you nerds.