Tom Cruise, Paramount, and Skydance are flying high with Mission: Impossible – Dead Reckoning Part One. It has set a five-day opening domestic record for the franchise with $80 million. This is the best of the series so far, edging out Mission: Impossible II from 23 years ago (I know!!) which did $78.8 million. Hang on, run that through the inflation calculator, which says that would be the equivalent of $139.6 million in 2023. So adjusted for inflation, it has done half what that early installment did at the box office.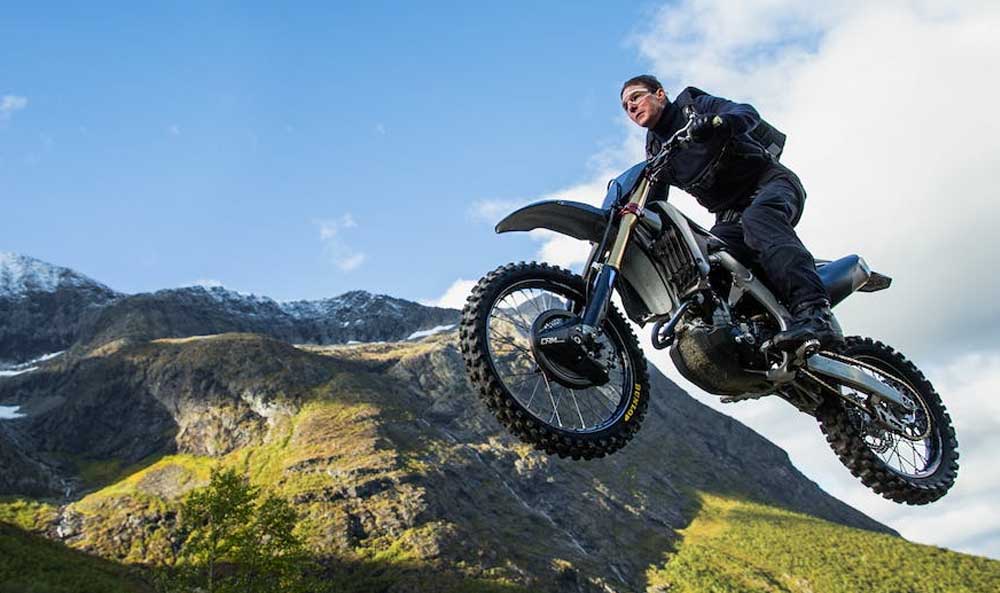 So let's dig a bit deeper… when you look at the three-day record, it has failed to beat the sixth movie – Fallout – which got $61.2 million compared to Dead Reckoning with $56.2 million. Indiana Jones And The Dial Of Destiny made it to $60 million on its opening weekend. So domestically, it is below a now notorious flop.
Internationally the picture changes quite dramatically. The worldwide total is coming in around $235 million, nearly $100 million clear of Indiana Jones at the international box office.
A $300 million budget means the production needs good staying power in theaters to turn a real profit, Hollywood accounting notwithstanding, or become yet another use case in our ongoing position that movies are just too expensive for even mega-franchises to be guaranteed as profitable these days.
Sound of Freedom came in second with $25 million for the three-day, actually moving up by 25% from last week with $83 million after two weeks of release. The negative marketing clearly working in their favor everywhere outside the Blue coasts. Insidious: The Red Door came third with $13 million and has made $58 million domestically so far.
Speaking of Indiana Jones and the Dial of Destiny, it came fourth with a further $12 million. It is slowing so much that a Disney+ appearance is now on the cards soon The same for Elemental, with $8.7 million.
The Flash is now closing in theaters, about to drop onto PVOD services. With $106 million domestically, Dark Horizons point out that this puts it $10 million behind Green Lantern.
Check back every day for movie news and reviews at the Last Movie Outpost