The WGA strike is currently on its 144th day. This makes it just ten days to go until it beats the longest walkout by writers in history. That was a 154-day strike in 1988. It may not get that far though. A third day of direct talks between the Writer's Guild (WGA) negotiating committee and the Alliance of Motion Picture and Television Producers (AMPTP) ended yesterday after a marathon ten-hour session.
For those looking for an end to the strikes, there is promising news. The talks will reconvene today (Saturday) for another day of negotiations. There was no agreement after a near ten-hour session yesterday, but both sides reached an accord on several issues. Some things remain unresolved and there is still what Variety calls the "slog phase of working out legal language that both sides can agree on".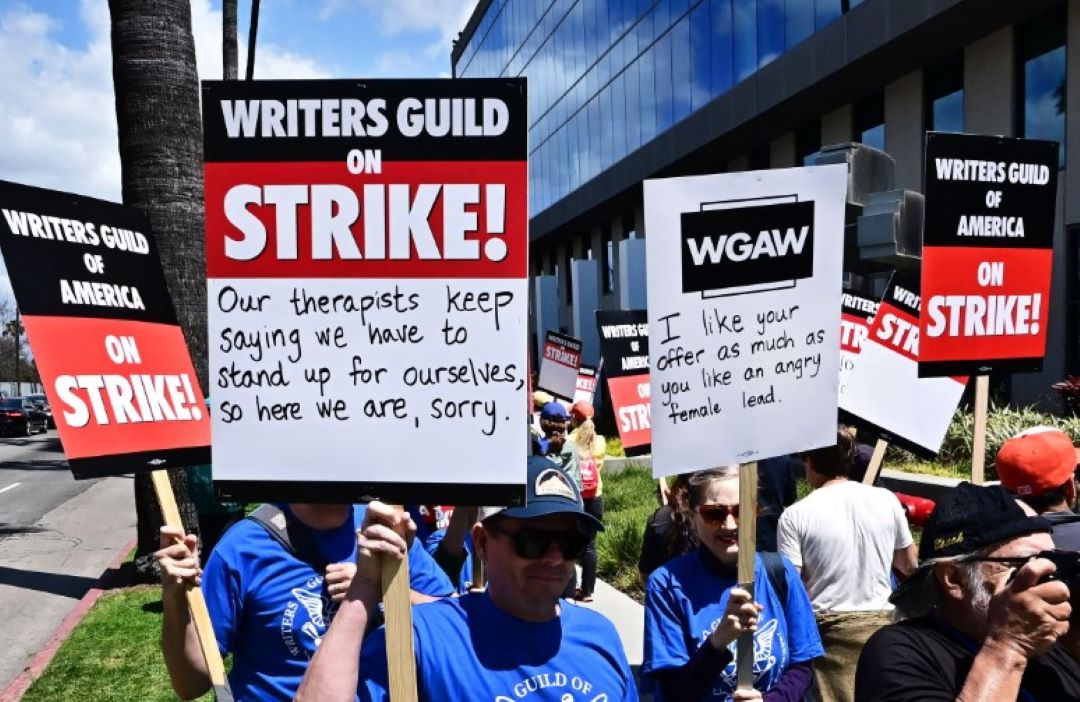 Deadline says no agreement on a new three-year contract was reached, but there was a developing accord in the room and a sense that they could get this done.
According to the reports, the heads of Disney, NBCUniversal, Netflix, and Warner Bros Discovery were all in the room for a third day running. They will also be back today. If it takes the heads of studios to come along and get it done it does make you wonder what the point of the AMPTP is. A question for another day…
In a hilariously stereotypical bit of Hollywood gossip, the trades are reporting that all parties want to push for a deal in principle before the Yom Kippur holiday begins at sundown on Sunday.
The general mood is reported as having improved in the past few days and a feeling is developing that there is a deal to be done. Still to be decided is how the strikes will wind down and how people will return to work, as if this is a conflict ceasefire. Will they exchange POWs on Hollywood Boulevard?
The current SAG-AFTRA strike continues into its 72nd day.
Check back every day for movie news and reviews at the Last Movie Outpost