I'm a fan of Jennifer Garner. I first discovered her in Alias, which was a great TV series, although it tailed off towards the end. In 2003, she starred in Daredevil, as Elektra. She then had her own movie in 2005. I couldn't tell you much about the movies, but I remember there being a lot of leather outfits.
According to THR, it looks like Garner will be reprising her role as Elektra for the up-and-coming Deadpool 3. This is an odd one since the original 2005 movie was panned by the critics and only made about $57 mill and was never heard of again.
THR has said that she will be donning more leather in the new Deadpool will be a "cameo-like appearance".  It might just be a single scene, but it might also be a bigger role. Does this mean they might ask Ben Affleck to come back as the Matt Murdock?
An image is now online with Ryan Reynolds in full costume on the set of Deadpool 3. It shows the original suit and the one from the newest instalment. Asking, which do you prefer?
This third movie is being directed by Shawn Levy. Levy and Reynolds have worked together recently on Free Guy and The Adam Project. Deadpool already has Hugh Jackson back as Wolverine, and now Elektra, who else is going to pop up?
In the meantime, here is another picture of Garner as Elektra.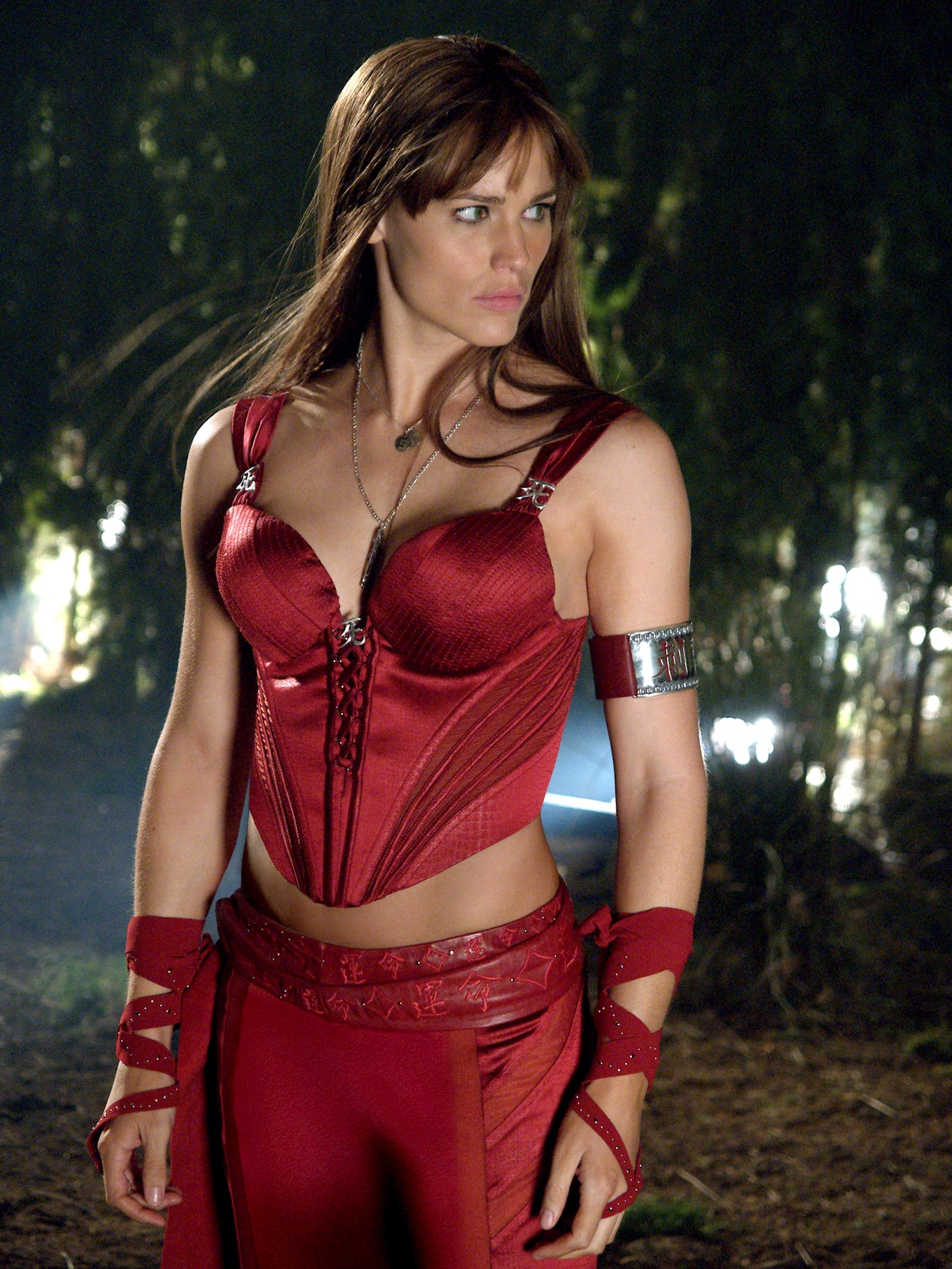 ---
Check back every day for movie news and reviews at the Last Movie Outpost