A sequel to the classic 90s disaster movie Twister is coming. Twisters will land next year. The director of the original, the retired Dutch filmmaker Jan de Bont, says he is not surprised at all that a sequel is being made.
Along with Speed, Twister is the other de Bont movie that can be classed as a classic in its genre. Back when it was made, the VFX was considered cutting edge, and it was a showcase movie for the technology.
It earned almost $500 million at the global box office, gave birth to a theme park experience at Universal Studios, and was the tenth highest-grossing film of all time upon its release. With this pedigree, Jan de Bont has told Inverse:
"It made so much money for the studio. Sooner or later they would do it."
Twisters is a joint production between Universal and Warner Bros. Pictures with Minari helmer Lee Isaac Chung directing from a script by writer Mark L. Smith. That script apparently seriously impressed Steven Spielberg, whose Amblin company produced the original movie. His endorsement meant the project was fast-tracked. Top Gun: Maverick star Glen Powell, Daisy Edgar-Jones, Brandon Perea, future Superman David Corenswet, Kiernan Shipka, Sasha Lane, Anthony Ramos, Daryl McCormack, and Maura Tierney make up the cast.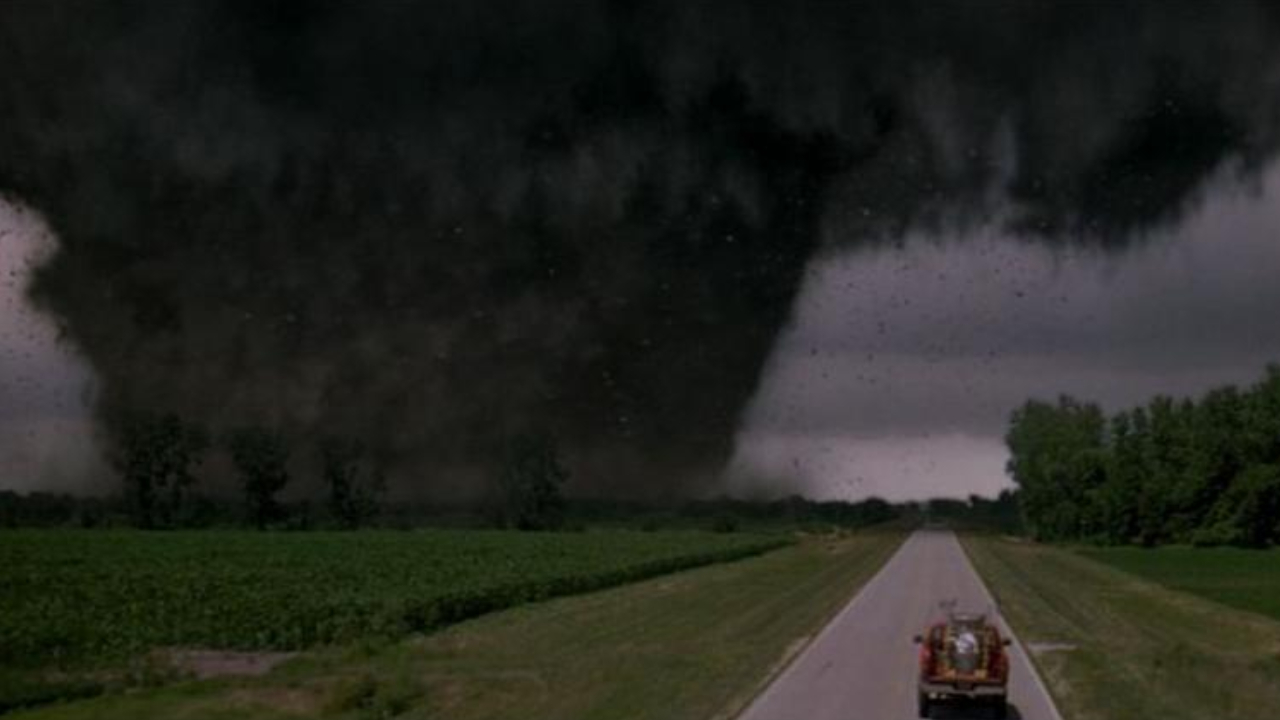 79-year-old de Bont says he hasn't been contacted about the sequel. In the interview, he talks about how much they complimented the VFX with the practical:
"When things fell from the sky, there were real things falling from a helicopter. If you film a car escaping a tornado in a hail storm, it was real ice that came at us. It's a movie that cannot be remade. That would never, ever happen again."
Industrial Light & Magic pioneered new technology for the original, and de Bont talked about the processing power available at the time:
"Every shot was a fortune. It would take three days to transfer all that information onto film. Right now it's fast, but in the beginning, it was super slow. And we had to be so careful to get the shots done before the movie opened."
Twisters will be released on 19th July 2024.
Check back every day for movie news and reviews at the Last Movie Outpost