Leonardo DiCaprio takes an occasional break from dumping elite-level women as soon as they are in danger of hitting their 30th birthday to just bang out a multi-award-winning critical darling of a movie. Then he slips back onto his superyacht and sets sail for the bay of supermodels. His latest distraction project, because a man can only take so much bedroom action, is Martin Scorsese's $200 million-budgeted epic period drama Killers of the Flower Moon.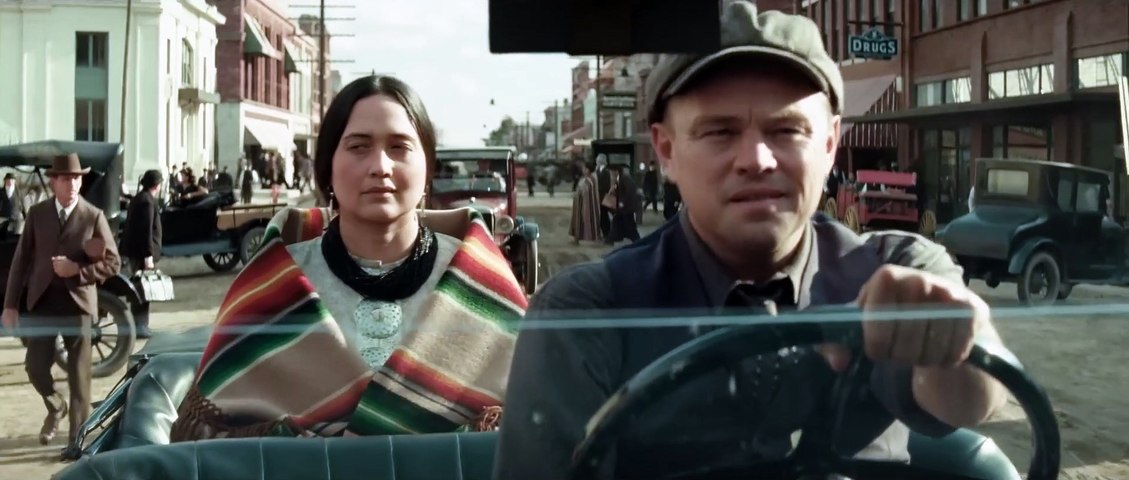 The movie hits theaters next month. It is set at the turn of the 20th century when oil brought a fortune to the Osage Nation, who became some of the richest people in the world overnight. The wealth of these Native Americans immediately attracted outsiders, who manipulated, extorted, and stole as much Osage money as they could before resorting to murder. The story is told through the eyes of Ernest Burkhart (DiCaprio) during his unlikely romance with Mollie Kyle (Lily Gladstone).
Robert De Niro, Jesse Plemons, John Lithgow, Brendan Fraser, Tantoo Cardinal, Cara Jade Myers, JaNae Collins, and Jillian Dion co-star. Scorsese directs from his own script, co-written with Eric Roth based on David Grann's best-selling book. The movie clocks in at an epic 206 minutes. Scorsese, DiCaprio, Dan Friedkin, Bradley Thomas, and Daniel Lupi produce.
A third and final trailer has now been released.
Killers of the Flower Moon gets theatrical release through Paramount Pictures on October 20th. It will stream on Apple TV+ but only after a set release window. The streaming debut date has not yet been announced.
Check back every day for movie news and reviews at the Last Movie Outpost