No, don't panic UK-based Outposters. It is not the Sky TV sports quiz that has been canned. It is the Amazon Prime Video period baseball drama A League of Their Own. There was originally going to be a second season, much shortened to 4 episodes. Now it has been pulled altogether and the show will not be returning.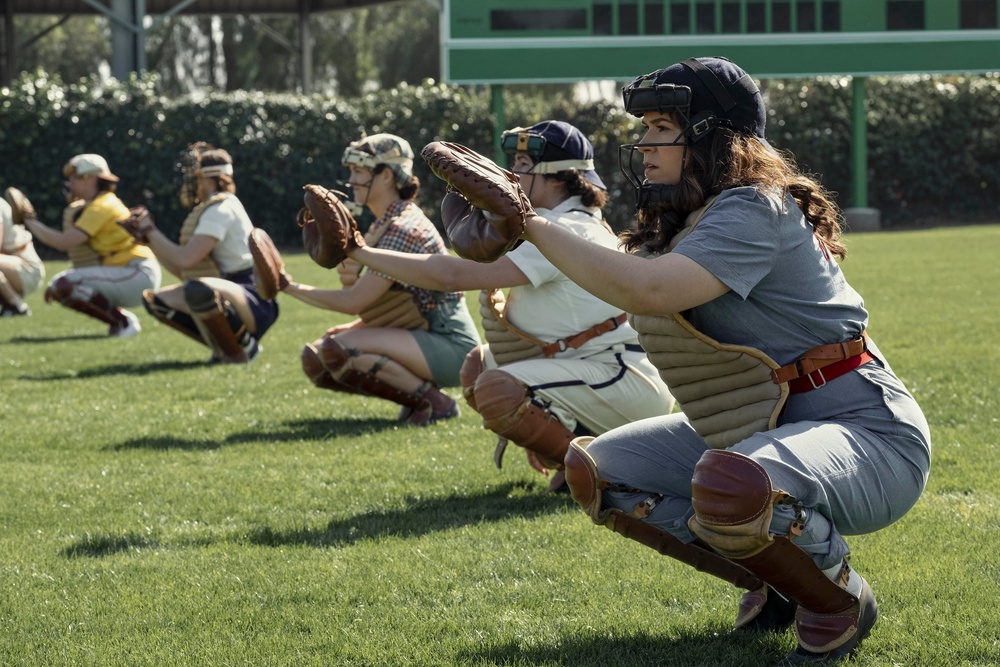 The show is set in 1943 and tells the story of the formation of the Rockford Peaches, a founding women's team in the All-American Girls Professional Baseball League. The show was based on the 1992 movie starring Geena Davis, Tom Hanks, and Madonna.
The streamer had blamed the strikes. However, when the expensive sci-fi show The Peripheral continued its renewal, and A League Of Their Own didn't, co-creator and actress Abbi Jacobson took to Instagram (of course) to vent at the decision:
"What luck I have had to get to tell these stories and play this character I love so much. What a rare thing in life. And so I am sad today. To blame this cancellation on the strike is bulls— and cowardly. But this post isn't about all that. About all the ways this show has been put through the ringer. Not today.

This post here is about the special show I was lucky to make with so many incredibly talented artists and actors and writers and crew. A show I'm so proud of. Filled to the brim with stories worth telling. Full of so much heart and soul and value. Thank you for watching."
If the second season was much truncated when it was renewed, it is fair to assume it was not a massive rating winner in the first place. Remember Outposters, this is almost definitely our fault. Not only do we have to watch our own shows, but we have to turn up and support their shows too.