Monty Python's greatest movie, The Life Of Brian, is coming to the stage. John Cleese has been writing the adaption and he's dropped a bombshell. He is planning to ditch the famous song Always Look on the Bright Side of Life from the climax.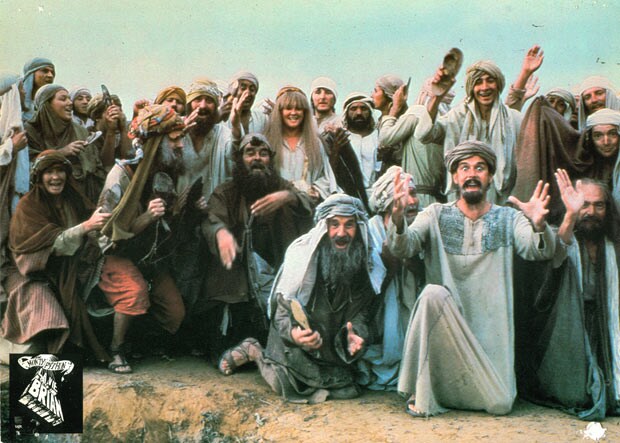 The 1979 religious satire was controversial upon release and has grown to be one of the greatest comedies of all time. The Life Of Brian famously ends with Brian (Graham Chapman) and his companions delivering a light-hearted song about optimism just as they are being crucified. In an interview with Mail on Sunday, Cleese said he now considers the end song too predictable:
"It was shocking in 1979. It was absolutely astonishing. People thought it was hilarious, they screamed with laughter. Well, nobody is going to be shocked now – the joke is 40 years old. People do love the song but do we want to end with something that's completely predictable?"
According to the article Eric Idle, who wrote the song, is unhappy with the exclusion. Idle is not involved with the production. That is not all he is changing. A scene that really resonated with anyone who went to a selective high school with high academic standards, where "Romans Go Home" is written in Latin in graffiti, is also getting the chop. According to Cleese this is because:
"…the language is now so rarely taught in schools…"
In a middle finger to the current thing, the scene where a revolutionary named Stan announces he wants to be called Loretta and have a baby, just because, is to be retained. Cleese also said he spoke with Michael Palin last week and they had a friendly disagreement over some of the plans:
"Michael liked the first half of the new script but was dubious about the changes that I had made in the second half."
The stage show is said to include an opening that Palin wrote for the original movie that was never used.