Nearly 17 years ago now, the BBC launched a show that would go on to become something a worldwide phenomenon. Life on Mars was described by one reviewer in the Radio Times as Back to the Future meets The Sweeney.
Named after the David Bowie song of the same name, it tells the story of a Manchester police officer from 2006 (played by John Simm) who wakes up after an accident and mysteriously finds himself working as a police officer in 1970s Manchester. Life on Mars was notable for combining the mystery, supernatural, science fiction, time travel, period, and police procedural drama genres. It twice won the International Emmy Award for Best Drama Series.
An American adaptation of the series did what American adaptions of well-loved British TV always do. It completely missed the point, changed the ending, and was canceled after one season. It joins Being Human and Red Dwarf in American TV remake hell. Other international versions fared better. A Spanish adaptation of the series was broadcast from April to June 2009. A Russian adaptation of the series entitled The Dark Side of the Moon was broadcast in November 2012. A Czech adaptation World under the Head was broadcast by Czech Television from January to March 2017. The South Korean adaptation began broadcasting in June 2018. In February 2019 a Chinese version was made, set in the 1990s.
A sequel to the series, Ashes to Ashes, whose title references another David Bowie song, aired on BBC One from February 2008 to May 2010, starring Keeley Hawes in place of Simm and taking place in the 1980s. Both shows closed out after just sixteen episodes – two seasons of eight episodes each.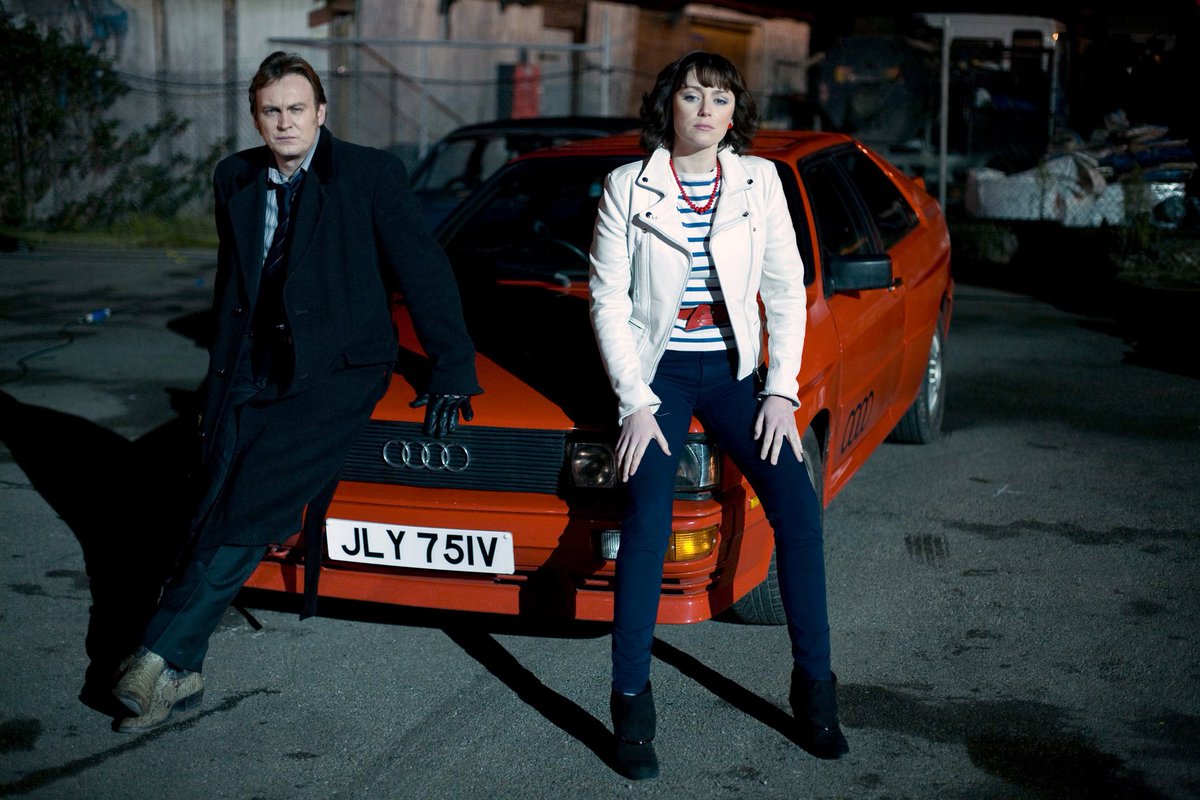 A sequel series, Lazarus, was planned. Co-creator Matthew Graham revealed the news via social media in 2020. The new show was to be set in the 1970s and the 1980s, intertwined with an alternate now. This week, Graham and co-creator Ashley Pharoah have announced that the project has been cancelled:
"Some sad news, folks. After many months of planning, we will now not be making #Lazarus. I can't go into details but the hurdles were financial, not creative. Naturally, all who were involved are sick as a jungle full of parrots. Not least myself and @AJPharoah.

It was a cracking concept – pertinent to our times. It had a whole new round of things to say about the relationship between the public and the police. And it was bloody funny too. But that, as they say, is showbiz baby.

Forgive us if we don't take questions on the decision or on what happens next for Gene, Sam and the gang. But we wanted to let those who were interested know so that you could instead raise a pint of tan n bitter to the Guv."
That seems strange. If it is such a global hit, then surely the notoriously tight (on production budgets) BBC could seek a partner, as it did with Doctor Who and Disney+?
Check back every day for movie news and reviews at the Last Movie Outpost