Apple TV+ has premiered the first trailer for its long, long, long-awaited companion piece to Band Of Brothers and The Pacific – Masters Of The Air. The big-budget WWII mini-series will start with two episodes on January 26th and roll out every week until March 15th.
The project comes from previous collaborators and executive producers Steven Spielberg, Tom Hanks, and Gary Goetzman. Apple Studios, Amblin Entertainment, and Playtone have put up the money.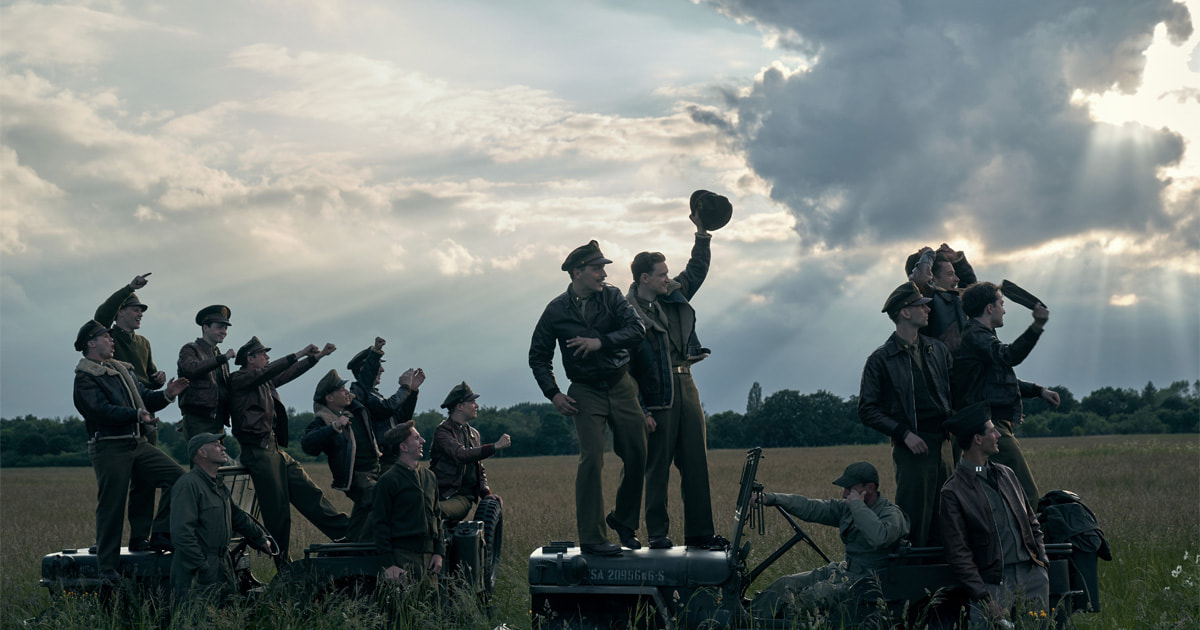 Austin Butler, Callum Turner, Barry Keoghan, Anthony Boyle, Nate Mann, Rafferty Law, Josiah Cross, Branden Cook, and new Doctor Who Ncuti Gatwa are the core cast. The series is based on Donald L. Miller's nonfiction novel and follows the men of the 100th Bomb Group (the 'Bloody Hundredth') fighting over Nazi Germany, braving frigid conditions, lack of oxygen, and the sheer terror of combat conducted at 25,000 feet to complete their bombing missions.
The series will also explore the psychological and emotional price paid by these young men as they helped destroy the Third Reich. They were nicknamed the 'Bloody Hundredth' due to the high rate of losses. No combat unit sustained such heavy losses as the Group's original flight crews, only four of the original thirty-eight co-pilots completed their combat tour of twenty-five missions, in fact, three Flying Fortresses were lost on their first mission on June 25, 1943.
The Group was already the subject of the 1949 movie Twelve O' Clock High starring Gregory Peck.
John Orloff wrote the script whilst Cary Fukunaga, Anna Boden, Ryan Fleck, Dee Rees, and Timothy van Patten direct episodes. Graham Yost executive produces.