It was all supposed to go differently. It was practically pre-ordained. The man who saved movies – Tom Cruise – returning to the big screen after his triumph with Top Gun: Maverick. Mission: Impossible – Dead Reckoning Part One was a home run.
Theatres were back open. COVID was a distant memory for all but the unstable. Audience numbers were climbing. It was a victory lap… until it wasn't.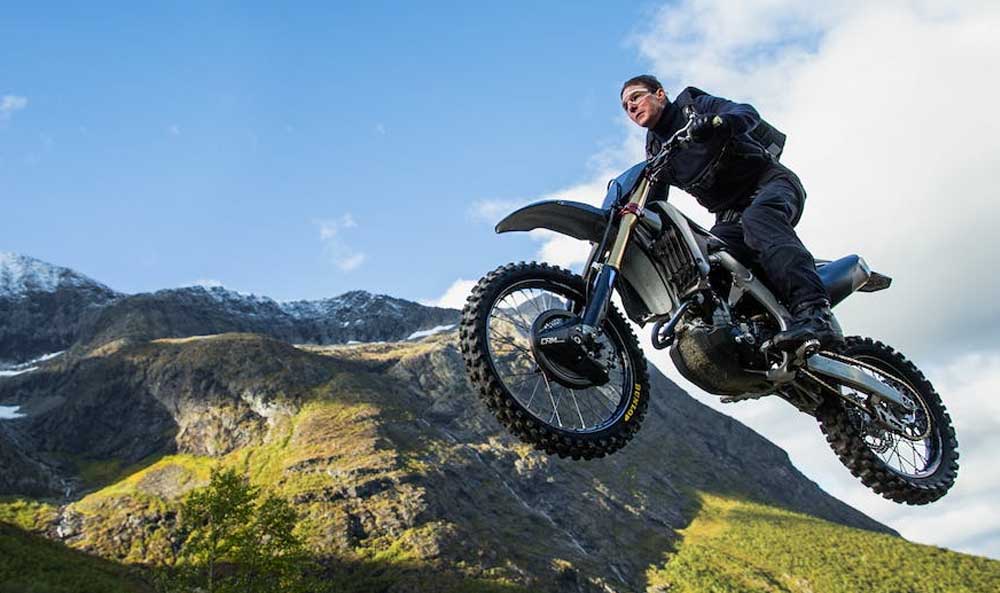 The seventh Mission: Impossible movie unexpectedly joined The Flash, Ant-Man 3, Indiana Jones and the Dial of Destiny, and Fast X in the file marked "Things that did not go according to plan".
It cost $300 million to make, so what would seem like an OK haul of $560 million worldwide was not enough. It also came in below the last three movies in the franchise, despite strong reviews.
The smart ones was on it falling victim to the Barbenheimer phenomenon and it being pushed out of premium format screens by Oppenheimer.
In a recent interview with Empire for their podcast, director Christopher McQuarrie was magnanimous:
"I couldn't be more delighted. We meant what we said when we went out and bought those tickets. I meant what I said when I went on Twitter – my last ever post on Twitter – and said, 'Go pink or go home.' Could not be more thrilled for Margot [Robbie], who I think is an extraordinary talent, a mega-star. And I'm delighted for the validation that the movie gives to that part of Margot that is that mega-star. And I hope the lessons learned from that are applied. Couldn't be more thrilled for Greta.

Chris Nolan… you want to talk about between a rock and a hard place? You want to talk about a guy whose movie was a three-plus hour R-rated drama with nudity that leaves you feeling quote-unquote 'devastated'. That's a tough sell. That's one helluva marketing strategy. And he won. He called it like Babe Ruth and he won. God bless him. Congratulations. That's fantastic.

And it's a triumph for original movies. It's a triumph for films that are not sequels. And in the case of Oppenheimer, a drama. What movies used to be all the time. Tom and I just look at each other all the time like, 'Man, it's just about quality.'"
Really Chris? No mention of budgets? Over $500 million regarded as a poor performance? What reason is there for that? Until Hollywood wakes up and realises that anything north of $150 million should be an anomaly for exceptional circumstances.
Simply throwing ever increasing cash at ever growing sequels is not a sustainable business plan. We have been saying this for a while.
Check back every day for movie news and reviews at the Last Movie Outpost