It has been something of a myth and a legend in television circles for many years. Now it has been rediscovered. It was thought that only two episodes of The Complete And Utter History Of Britain ever survived. This was a television show written by, and starring, Michael Palin and Terry Jones just as they were about to launch to Monty Python fame.
Then one day, the ITV Archive team in Britain was in the midst of a major project to fully identify every archive asset they had. In the process, they found all six half-hour episodes just sitting there in the ITV vaults after having been miscatalogued for decades. Praise the television Gods!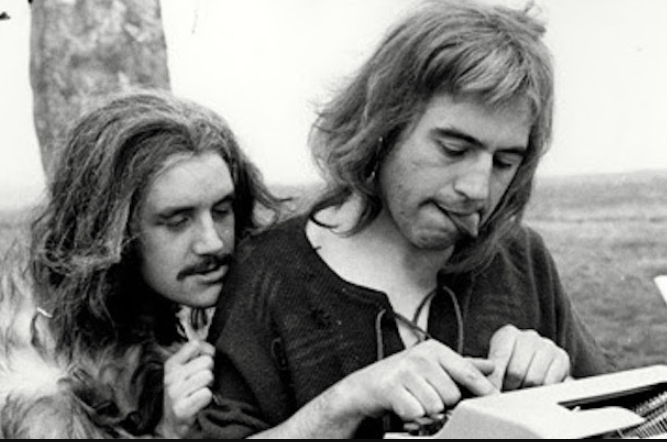 The Original London Weekend Television show was aired just once, in January and February 1969. It was a comedy documentary take on the history of the British Isles, featuring famous historical events as if there was a television crew present. So it featured skits like King John giving an autograph to a fan and accidentally signing the Magna Carta, or a post-Battle of Hastings locker room interview with William the Conqueror.
Other sketches included Samuel Pepys presenting a television chat show and an estate agent trying to sell Stonehenge to a young couple looking for their first home, telling them "It's got character, charm and a slab in the middle."
At the time it was made, the Monty Python group was beginning to form and in October of that year, Monty Python's Flying Circus would begin to transform the television comedy landscape forever. It was his experiences on The Complete And Utter History Of Britain that informed Terry Jones' future attitude to creative control over his work:
It was doing The Complete and Utter History of Britain that got me really convinced that you have to control everything. You not only act in the things – you've got to actually start directing the thing as well.
The film has been restored from the original 16mm telerecordings and is available on the ITVX and Britbox streaming services.
Check back every day for movie news and reviews at the Last Movie Outpost