It's here! Our first real look at the upcoming Apple TV+ series: Monarch: Legacy Of Monsters. Here is the just-released teaser:
Following the epic battle between Godzilla and the MUTOs that leveled San Francisco and the shocking revelation that monsters are real, two siblings, following in their father's footsteps, uncover their family's connection to the secretive organization known as Monarch.
Clues lead them into the world of monsters and ultimately down the rabbit hole to Army officer Lee Shaw, taking place in the 1950s and half a century later where Monarch is threatened by what Shaw knows. The dramatic saga — spanning three generations — reveals buried secrets and the ways that epic, earth-shattering events can reverberate through our lives.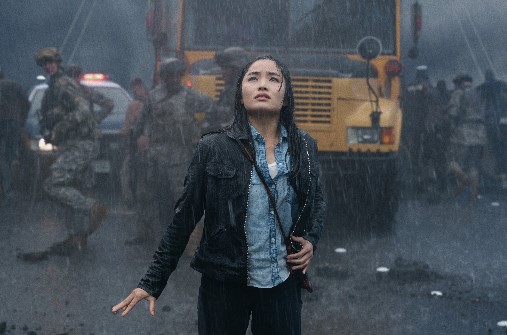 Monarch: Legacy of Monsters is an upcoming American television series created by Chris Black and developed by Black and Matt Fraction for the streaming service Apple TV+, based on Godzilla by Toho Co., Ltd. It is the sixth installment and the second television series in the MonsterVerse franchise (the first live-action series, after the anime-influenced Skull Island), taking place between the events of Godzilla (2014) and Godzilla: King of the Monsters (2019).
Following members of the organization Monarch as they encounter Godzilla and other Titans over the span of a half century, the series stars Kurt Russell, Wyatt Russell, Anna Sawai, Kiersey Clemons, Ren Watabe, Mari Yamamoto, John Goodman, Anders Holm, Joe Tippett and Elisa Lasowski. The series is produced by Legendary Television, Safehouse Pictures and Toho Co., Ltd and is set to be released in November 17, 2023.