Suddenly, we are looking forward to this! At the end of last week, the trailer dropped, and Outposters all agreed on how good it looked. The scale was impressively cinematic. Now the reviews for the Apple TV+ series Monarch: Legacy of Monsters are dropping and the reviews are just as positive. Overall, the reviews all seem to agree that it's not just good, it's way better than expected. Do we have another televisual classic on our hands from a completely unexpected source?
Here is what they say about the first five episodes that have been released to the media:
"By taking [Godzilla's] mood and its grasp of monsters as awe-inspiring – and sometimes horrifying – spectacle and blending it with a human component, we get a true link that the Monsterverse desperately needed."
Daniel Dockery, Polygon
"There aren't many purely great things in life, but Kurt Russell saying, 'Dinner time, you son of a bitch' while doing battle with an enormous monster emerging from beneath the earth is certainly one of them."
Chase Hutchinson, Collider
"Monarchy: Legacy of Monsters understands the (TV) medium is the message, effectively marrying action, scale, and mystery to the needs and demands of small-screen human drama."
Rodrigo Perez, The Playlist
"For a live-action Godzilla show, it consciously tries its damndest to capture the franchise's different flavors of human storytelling … and that level of thoroughness in its creative philosophy is very admirable."
Evan Dossey, Midwest Film Journal
"As an expansion of the MonsterVerse franchise, Monarch: Legacy of Monsters is ambitious and looks great on screen, but the first batch of episodes fails to capitalize on the potential for this epic story."
Alex Maldy, JoBlo
"But as improbable as it sounds, its focus on individual people spurred to action by the emergence of Godzilla and his fellow Titans is exactly what makes the show a surprise delight – one that feels like it has potential to be both a proper hit for Apple TV+ and a strong step forward for the MonsterVerse franchise as a whole."
Charles Pullam-Moore, The Verge
I am feeling something. Something inside me. Something I have not felt for a long, long, time. Is this… is this anticipation for a television show?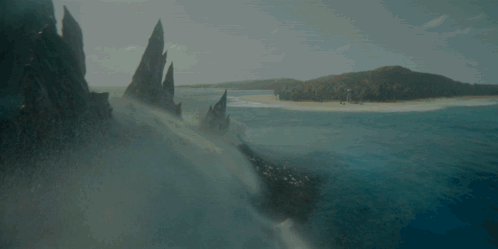 Monarch: Legacy Of Monsters premieres with two episodes on November 17th.
Check back every day for movie news and reviews at the Last Movie Outpost