Back when Disney+ was the cool kid on the block who could do almost anything, with a limitless bag of cash and all the best IP on the planet, they commissioned Nautilus. It was to be a ten-episode live-action series inspired by Jules Verne's 20,000 Leagues Under the Sea.
It was already shot early last year in Australia, with the story serving as an origin story of Nemo who, in this version, is an Indian Prince robbed of his birthright and family, and held as a prisoner of the East India Company. This varies slightly from the novel, in which it is only hinted that Captain Nemo went into undersea exile after his homeland was conquered and his family slaughtered by an un-named, powerful imperialist nation.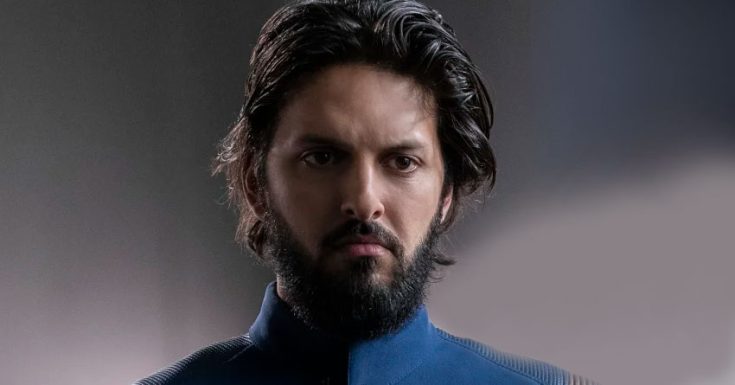 The project was commissioned back in 2021, before the shine wore off streaming platforms and they realized even Marvel and Star Wars are no guarantee of profit if the quality isn't there. Disney needed cash, and quickly. It dropped lots of content, including Willow, as part of a larger content removal plan that allowed it to take an impairment charge of approximately $1.5 billion-$1.8 billion.
This was scrapped two months ago, but the producers were allowed to shop it around to other networks. Now AMC Networks has acquired both the North American linear and streaming rights to Nautilus.
The show stars former Star Trek: Discovery, Spooks, and Penny Dreadful actor Shazad Latif as Captain Nemo. Luke Arnold, Cameron Cuffe, Jacob Collins-Levy, Georgia Flood, Thierry Frémont, and Caroline Goodall round out the crew to tell the tale of a man's quest for revenge against the forces that have taken everything from him. But once he sets sail with his ragtag crew on board the awe-inspiring Nautilus, he not only battles with his enemy, but he also discovers a magical underwater world.
British television companies Moonriver and Seven Stories produced Nautilus. It will air on AMC and the AMC+ streaming service next year as a special television event. Another beneficiary of the strikes and a quest for content with the pipeline sealed.
Check back every day for movie news and reviews at the Last Movie Outpost