Toho has released a new, very brief 15-second tease for Godzilla Minus One. This is probably a TV spot for the domestic market. A second full trailer is expected soon.
Godzilla Minus One takes place in a devastated World War II Japan. Shin Godzilla VFX director Takashi Yamazaki is the writer and director. This is classed as the second of the live-action Reiwa era.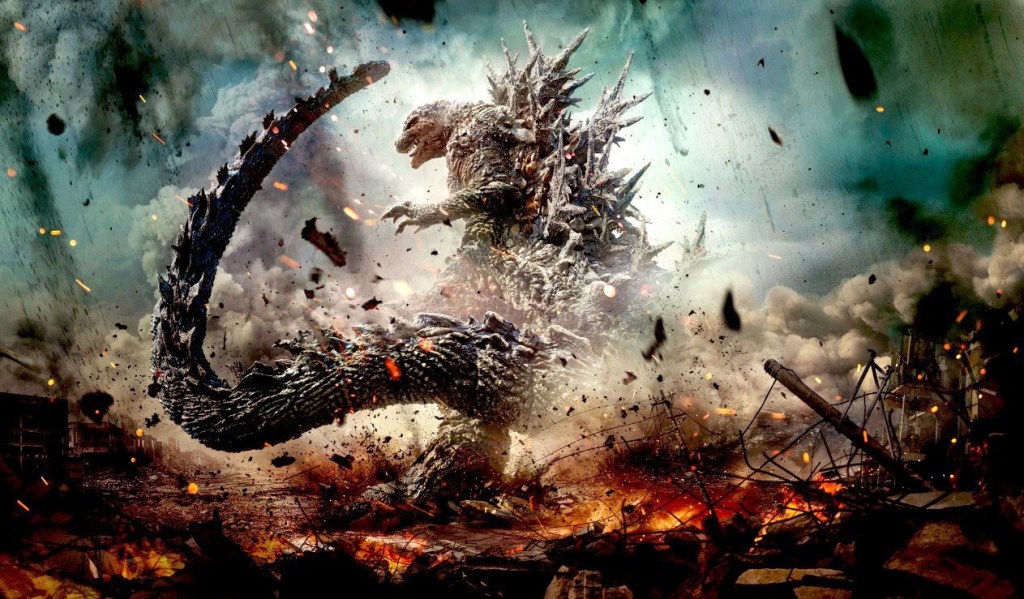 The American version will return in Monarch: Legacy of Monsters on Apple TV+, and Godzilla x Kong: The New Empire the following May, so Godzilla is having a full-on global renaissance right now.
This version stars Ryunosuke Kamiki, Minami Hamabe, Yuki Yamada, Munetaka Aoki, Hidetaka Yoshioka, Sakura Ando, and Kuranosuke Sasaki. It premieres in Japan in November and will be released in the USA on December 1st, including IMAX and premium formats.
Get your subtitle reading glasses on, Outposters. We are off to the theater!
---

Check back every day for movie news and reviews at the Last Movie Outpost