There is no doubt about it. Robert Eggers is one of the most interesting directors working today. From The Witch to The Lighthouse and The Northman, you never know quite what you are going to get from him, but you know it will definitely be something you haven't quite seen before. Now he's wrapped up his passion project. For the last three months, he has been in the Czech Republic at the Barrandov Studio in Prague working on Nosferatu.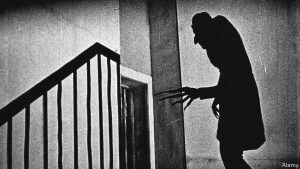 Fresh off John Wick 4, Bill Skarsgard plays the title character. Lily-Rose Depp, Nicolas Hoult, Willem Dafoe, Aaron Taylor-Johnson, Emma Corrin, Ralph Ineson, and Simon McBurney all co-star. star in the film, which wrapped on May 19th. Reports from the set describe it as:
"…a "complex and unconventional shoot…"
Some filming was also completed at the historic Invalidovna complex, described as an 18th-century Baroque architectural gem.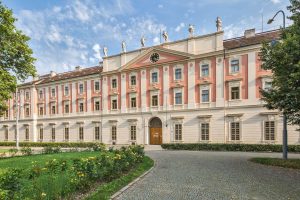 The original movie is a historical cinematic touchstone. F.W. Murnau's 1922 feature was an unofficial adaption of Bram Stoker's Dracula, with character names changed. It was remade in 1979 by Werner Herzog, and was the subject of the intriguing historical horror movie Shadow Of The Vampire in 2000. That starred Willem, Dafoe, John Malkovich and Eddie Izzard. The original Nosferatu was black and white. The Eggers remake is said to be in color. According to the blurb, Nosferatu tells the story of:
"… a gothic tale of obsession between a haunted young woman in 19th-century Germany and the ancient Transylvanian vampire who stalks her, bringing untold horror with him."
It is a story Eggers has been circling for a while. He almost made it as his follow-up to The Witch, but would say:
"It feels ugly and blasphemous and egomaniacal and disgusting for a filmmaker in my place to do Nosferatu next. I was really planning on waiting a while, but that's how fate shook out."
Eggers had previously directed his high school's performance of the Nosferatu play, and was hired to direct a professional version of the play due to his work. Eggers credited this as the event that inspired him to pursue a career in filmmaking. Eggers eventually opted to delay his version of the film, going on to direct The Lighthouse and The Northman first. Post-Nosferatu, Eggers is currently developing a miniseries based on the life of Rasputin.
Focus Features will release Nosferatu sometime in 2024.