Never let a good tragedy go to waste is Hollywood's motto. If there is a disaster with any human angle that can be spun from it, there they are, ready to roll. The embers of the fire could still be smoldering when the checkbook comes out. So when something captured both the newsreel and the world's imagination for a short time earlier this year, a movie about it was inevitable.
According to Deadline, MindRiot Entertainment has set Salvaged This will be a scripted feature film based on this year's Oceangate submersible tragedy, and the search for survivors.
Justin MacGregor and Jonathan Keasey will co-write the Salvaged. It will tell the story of the lead-up to the incident, the incident itself, and the five-day search for the sub.
Five lives were lost in the accident, and the search was called off after days of speculation when wreckage from the Titan submersible was found crushed near the final resting site of the RMS Titanic.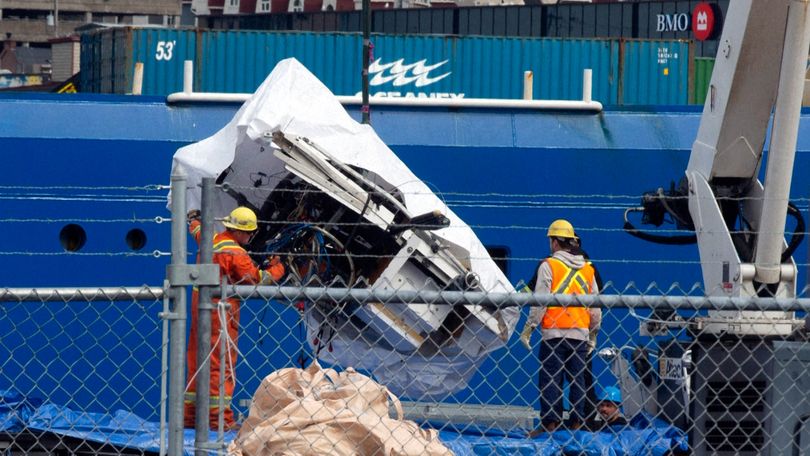 E. Brian Dobbins (The Blackening) will co-produce. MindRiot are also working on a docuseries of the same name about the same subject. Writer Keasey says in a statement:
"Our film will not only honor all those involved in the submersible tragedy, and their families, but the feature will serve as a vessel that also addresses a more macro concern about the nature of media today."
OceanGate asked its customers to sign comprehensive liability waivers before stepping inside the 21-foot vessel – paperwork that outlined their risks in stark terms, including the possibility of death, emotional trauma, or physical injury.
As the incident took place in international waters, the waivers were also able to declare a "choice of law" provision governing where any subsequent legal action would take place. Under this, any forthcoming disputes were defined as being governed by the laws of the Bahamas, where OceanGate is registered. The Bahamas legal system is based on English Common Law.
Check back every day for movie news and reviews at the Last Movie Outpost