In a year where movies that were expected to be big (The Flash, Indiana Jones) have turned out to be teeny, tiny things, all studios are looking nervously ahead to whatever they have left in their bags, and hoping for the best. One highly anticipated movie is Christopher Nolan's Oppenheimer. Some good, old fashioned, adult orientated movie-making might be just what the doctor ordered.
The movie, of course, is about J. Robert Oppenheimer, the theoretical physicist who helped develop the first nuclear weapons. It is based on the 2005 biography American Prometheus by Kai Bird and Martin J. Sherwin, the film stars Cillian Murphy as Oppenheimer, with a supporting ensemble cast including Emily Blunt, Matt Damon, Robert Downey Jr., and Florence Pugh.
The studio can claim one thing right now. Oppenheimer is already huge. Literally, huge! Here is the IMAX film roll.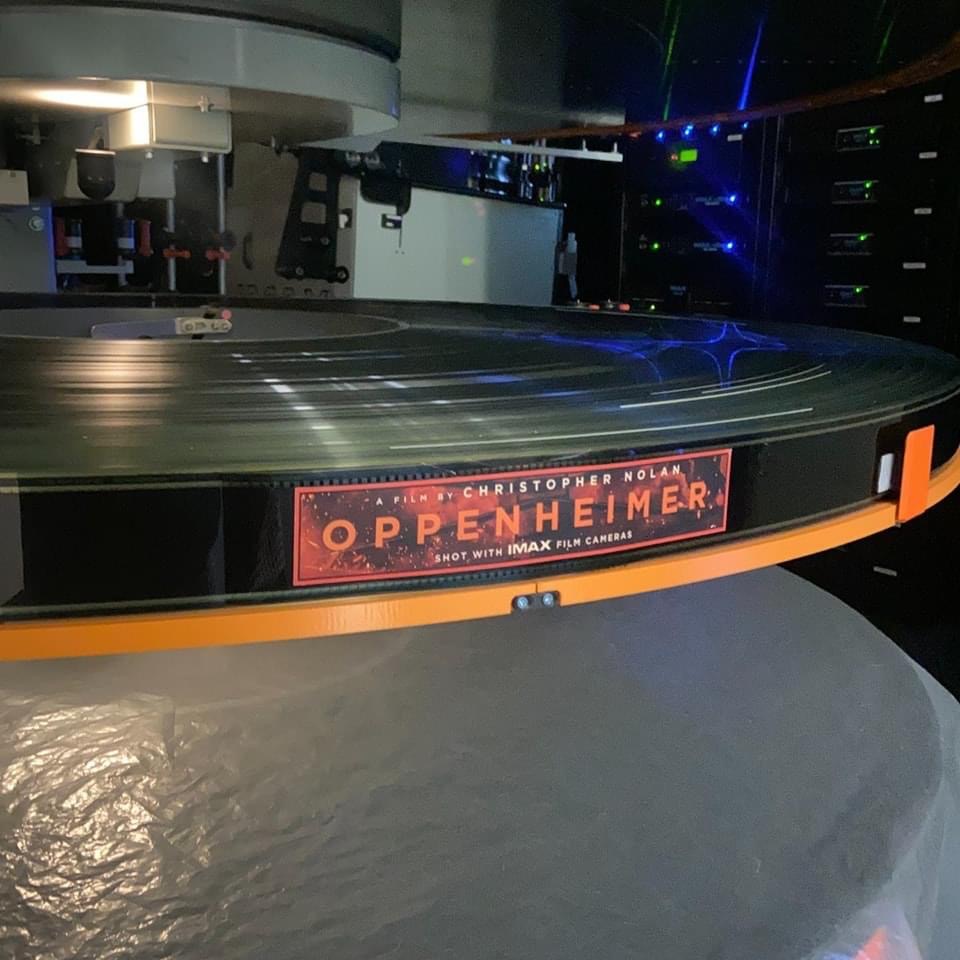 The finished movie in IMAX format is over 11 miles long. It weighs in at a staggering 600 lbs. For those of you who don't use the same measuring format as Liberia, that is 273 kilos, or 1.5 Harry Knowles. That is, in technical terms, one big bastard of a movie!
Oppenheimer is scheduled for release in the United Kingdom and United States on July 21, 2023, by Universal Pictures. It is Nolan's first film not to be distributed by Warner Bros. Pictures domestically or internationally since Memento (2000), as well as his first film to receive an R rating since Insomnia (2002). It runs up against Barbie in the cinematic counter-programming clash for the ages.
Check back every day for movie news and reviews at the Last Movie Outpost