Well, it was good while it lasted. After a period of 118 days where we didn't have to deal with actors all over our screens sharing their vapid opinions on everything, the peace and quiet looks as if it is coming to an end. The SAG strike could be over.
SAG-AFTRA has officially reached a tentative agreement on a new three-year contract with the Alliance of Motion Pictures and Television Producers. Just three years until this potentially happens again? Don't threaten me with a good time!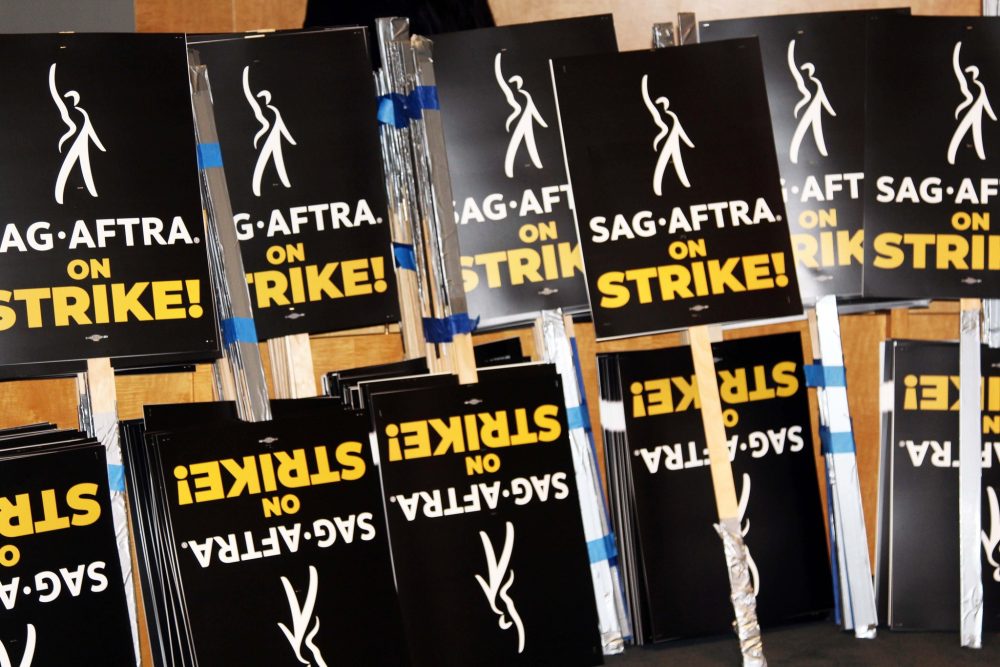 After the latest round of renewed negotiations that began on October 24th, an agreement exists that can be polished and then ratified by the 160,000 members voting.
SAG-AFTRA will end its strike before the ratification vote is completed so people can get back to work, a clear sign that the strikes have hurt their members as much as they have hurt sudios.
The SAG-AFTRA TV/Theatrical Committee reportedly approved the agreement in a unanimous vote yesterday.
Then overnight SAG-AFTRA issued a statement, praising the deal:
"In a contract valued at over one billion dollars, we have achieved a deal of extraordinary scope that includes 'above-pattern' minimum compensation increases, unprecedented provisions for consent and compensation that will protect members from the threat of AI, and for the first time establishes a streaming participation bonus.

Our Pension & Health caps have been substantially raised, which will bring much-needed value to our plans. In addition, the deal includes numerous improvements for multiple categories including outsize compensation increases for background performers, and critical contract provisions protecting diverse communities."
As of this morning, the trades are calling the strike as over.
Check back every day for movie news and reviews at the Last Movie Outpost