The Passion of the Christ: Resurrection is set to start shooting next year. Jim Caviezel has confirmed this while being interviewed.
"…it will be the biggest film in the history of the world. Mel [Gibson] took me through all of the scenes and I was on the floor crying […] it'll be one of the best things you've ever seen. I can't tell you [when it's coming out]. If I told you I'd have to kill you."
Mel Gibson has also talked about the sequel, stating that it will be "coming soon." He also mentioned that he has two screenplays, one is a more straightforward story, and the other is more like a "jigsaw puzzle." which he says is told in such a way as to make it much like an "acid trip."
Gibson has been working on the screenplay with Braveheart screenwriter Randall Wallace. There has been a total of six drafts now. The Passion of the Christ was a faithful account of the New Testament, showing the final days up to and including his crucifixion.
The Passion of the Christ: Resurrection will focus on the twenty-four hours encompassing Jesus' passion and the events that occurred in the three days between his crucifixion and resurrection.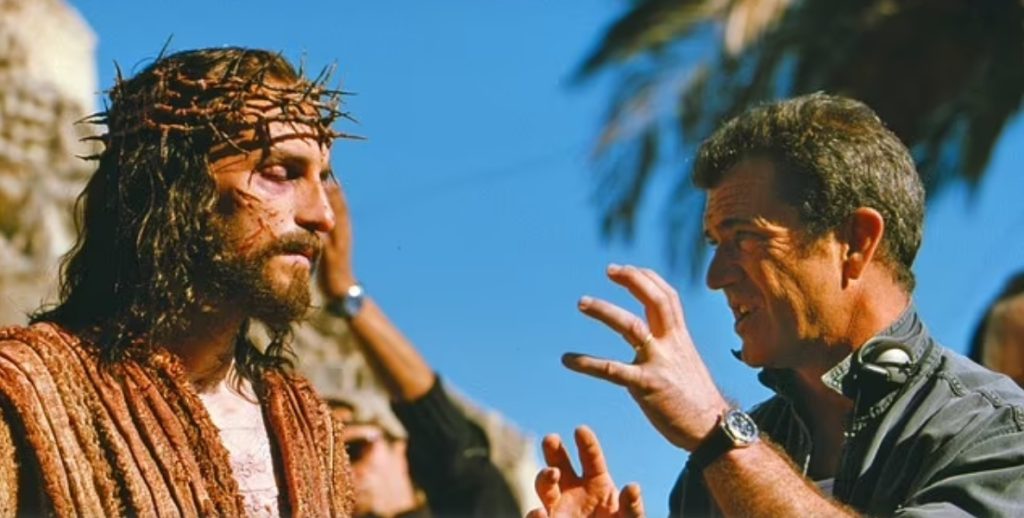 The sequel to Gibson's 2004 mega-hit The Passion of the Christ has been in development since around 2016. The original movie boasted a whopping $612 million take on a tiny (these days) $30 million budget, making it one of the most successful independent films of all time.
At one time, the sequel was going to start shooting mid 2023. Not sure what happened, but it seems the movie will now start shooting in January of 2024 after Gibson has finished shooting Flight Risk starring Mark Wahlberg in Las Vegas. The last movie Gibson directed was 2016's Hacksaw Ridge. He is also due to be directing Lethal Weapon 5 at some point as well.
The actors' strike is still going on, but I am not entirely sure if Caviezel is a SAG-affiliated actor or if he even cares about adhering to strike rules. After all, he's shunned by most of the Hollywood community now anyway.
Check back every day for movie news and reviews at the Last Movie Outpost