You know the cry echoing around Last Movie Outpost these days – that the biggest issue Hollywood really has right now is that movies are just too damned expensive.
Indiana Jones And The Dial Of Destiny made $350 million. Mission: Impossible – Dead Reckoning just passed $550 million. Even a movie tagged as a bomb, Pixar's Elemental, has just passed $400 million and caused Disney to take the unprecedented action of releasing a memo to markets basically saying "See, it's doing OK really!"
These movies would all have probably been OK if they weren't so expensive to make. Bring them in for a sub $200 million budget and most of the conversations around them are very different to those we are having when some of them broke the $300 million production barrier. Profit margins are non-existent at these inflated levels.
The Super Mario Bros. Movie and Oppenheimer were $100 million. Barbie, Spider-Man: Across the Spiderverse and Meg 2: The Trench all came in at a chunk under $150 million. These movies are making shareholders very happy.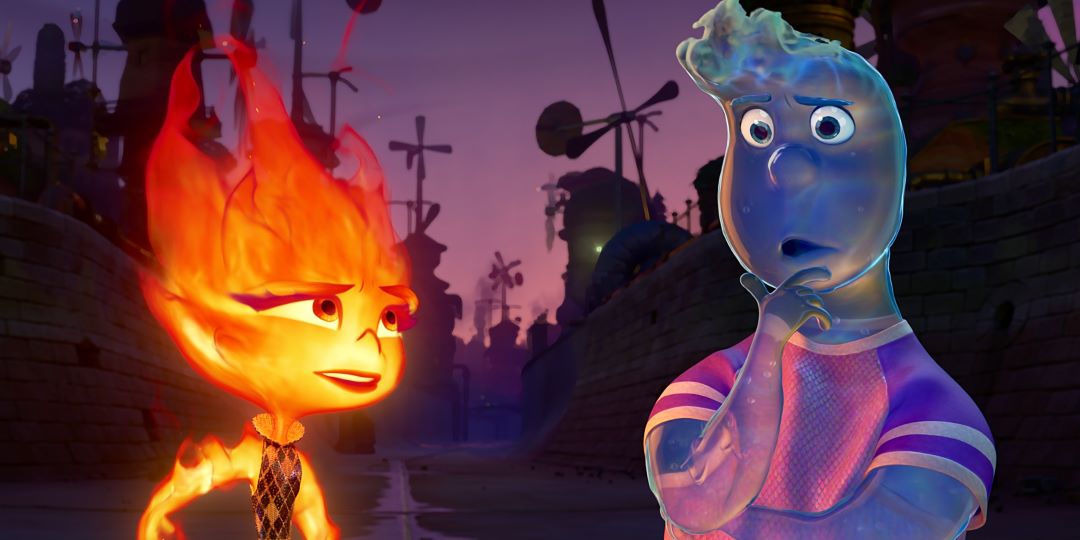 In an interview with Variety, Pixar president Jim Morris was asked why Elemental cost twice as much to make as The Super Mario Bros. Movie, and he had this to say:
"One of the ways you make these films for less money, and almost all of our competitors do this, is to do work offshore. It's only us and Disney Animation that makes animation films in the U.S. anymore, with all of the artists under one roof. We feel like having a colony of artists approach has differentiated our films."
Cartoon Brew (reported via Dark Horizons) has disputed this. The $70 million Turtles movie, and the latest Spider-Verse adventure were made in Canada, and Mario was made in France. These are hardly basement-cost overseas sweatshops. They point out that Ruby Gillman Teenage Kraken from Dreamworks was a fully unionized, fully U.S. production and still cost $70 million compared to the $200 million Elemental and Lightyear that were non-union.
.So offshoring appears to be a red herring. Morris also points to the accounting structure at Pixar:
"The other thing I'll say about our film budgets is that our whole company exists only to make these films. So when we say a budget, that is everything it takes to run the whole company. Sometimes, the budgets [for other films] that get reported are physical production costs and don't include the salaries of executives and things like that. Our budgets include all of that, so there's some accounting context that gets lost."
Morris also claims that their computing infrastructure is much higher spec and more expensive at Pixar simply because the animation is higher quality with many more visual effects included in the characters.
Check back every day for movie news and reviews at the Last Movie Outpost