Zack Snyder's repurposed Star Wars script and Battle Beyond The Stars… ahem… homage Rebel Moon will be here at the end of this year. No trailer yet, but at Netflix's Tudum event a featurette was revealed that gives a first look.
The intergalactic sci-fi tale is described as an "epic" and comes in two parts. According to the Netflix-released blurb, it tells the story of a colony on the agricultural moon of Veldt at the edge of the galaxy. The peaceful is threatened by the armies of the tyrannical regent Belisarius (Ed Skrein) and the ferocious and all-powerful Imperium, which oversees the other planets from its home base of Mother World. When Imperium forces expand out to encompass Veldt's system, they target the moon as a potentially rich source of food and army recruits. But the natives, unhappy their existence is being threatened, turn to a newcomer named Kora (Sofia Boutella) for help.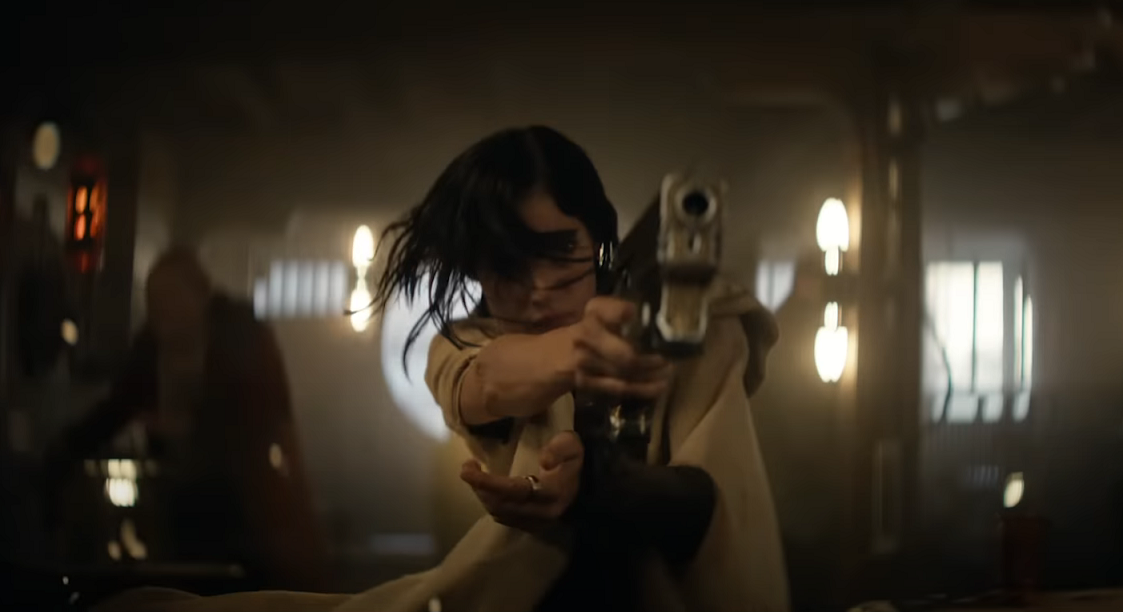 The isolated young woman, who has her own past history with the Imperium, sets out in search of warriors from other planets to fight the tyrannical armies. But keeping her makeshift force together may be harder than she expected.
The cast also includes Charlie Hunnam, Djimon Hounsou, Stz Nair, Bae Doona, Michiel Huisman, Jena Malone, Cary Elwes, Ray Fisher, Corey Stoll, Alfonso Herrera, Cleopatra Coleman, Stuart Martin, Kingston Foster, Ingvar Sigurdsson, and Fra Fee. It will also feature Anthony Hopkins as the voice of a sentient robot. Will his be the equivalent of the Battle Beyond The Stars titty ship?
Snyder co-wrote the film with his 300 co-writer Kurt Johnstad, and Army of the Dead co-writer Shay Hatten. Part one will drop on Netflix on December 22nd.
Check back every day for movie news and reviews at the Last Movie Outpost