A staggering outbreak of self-importance, coupled with a lack of original thinking while relentlessly pursuing revenue appears to be breaking out in the movie industry. With Taylor Swift's concert film on track to rake in those dollars, now it seems everyone is at it. We get the musical equivalent of a perfume ad at Christmas, first with the Eras Tour movie from Swift, and now Renaissance: A Film by Beyonce.
The project was only announced on Saturday, and now the trailer is here already:
if you have come for self-aggrandizing bullshit, then are you in the right place! Check out this humble blurb:
"Renaissance: A Film By Beyonce accentuates the journey of Renaissance World Tour, from its inception, to the opening in Stockholm, Sweden, to the finale in Kansas City, Missouri. It is about Beyoncé's intention, hard work, involvement in every aspect of the production, her creative mind and purpose to create her legacy, and master her craft. Received with extraordinary acclaim, Beyoncé's Renaissance World Tour created a sanctuary for freedom, and shared joy, for more than 2.7 million fans."
From the sounds of it, cancer was cured and Mars was colonized through the power of a shaken booty. The concert movie is created and released via her company, Parkwood Entertainment. According to the press release on Business Wire, AMC Theatres Distribution will release the film worldwide, just as it is for the Taylor Swift concert film this month. Brace yourself Outposters. It seems this is the new "thing".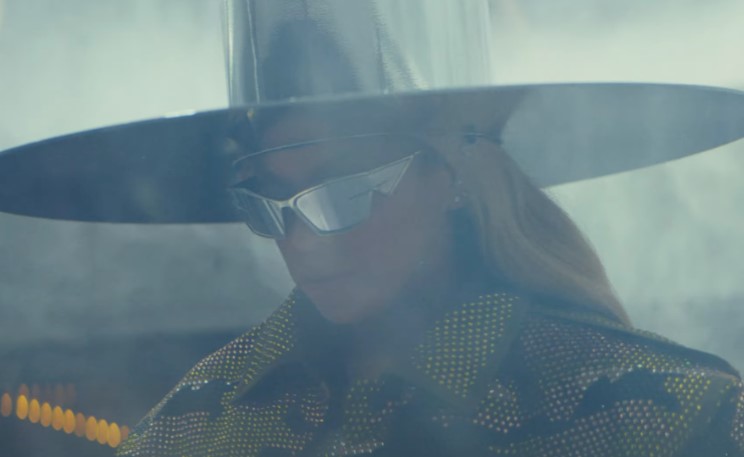 Renaissance: A Film By Beyonce opens in North America on December 1st with additional global cities to be announced at a later date. The "experience" (yes, they actually call it that!) will show on Thursdays, Fridays, Saturdays, and Sundays, for a minimum of four weeks, with multiple showtimes throughout the day.
There will also be an IMAX version at AMC and a Dolby Cinema version. Cinemark, Regal, Cinepolis, and Cineplex will also show it, and tickets are available right now. We expect you won't be able to move in that theater for Outposters. Say "Hi" to each other and remember the secret handshake.
Check back every day for movie news and reviews at the Last Movie Outpost